Overview
United Kingdom is an island country. It is located off the northwest coast of the mainland Europe, consisting of the whole island of The Great Britain. It includes England, Scotland & Wales, and also the northern portion of the island of Ireland. Its capital city London is among the world's leading financial, commercial & cultural centres with a population of 10.3 million.
Other important cities are Manchester, Birmingham & Liverpool in England, Belfast &  Londonderry in Northern Ireland, Glasgow & Edinburgh in Scotland, and Cardiff & Swansea in Wales. All of these cities have blossomed into centers of world class education featuring many world class universities. Students from across the world look forward to study in the UK to get world class education at its more than 120 academic institutions.
The standard of living offered by UK is one of the best. Many times, London has been ranked on top for its standard of living and lifestyle. People looking for best scope and opportunities for a good and secure life must definitely look forward to studying and making a life in the UK.
With the exit of UK from the European Union, many new opportunities of part time, as well as full time employment, are likely to emerge for Indian students. The recent introduction of the Post Study Work (PSW) Permit regulation that allows any graduates from UK universities to work for 2 years after successful completion of their education has made the country a top choice for Indian students.
Moreover the economy has been resilient over the past few years while ensuring many growth opportunities in new age sectors like Financial Technology, Logistics, E-Commerce, etc. At the same time, London's long-standing position as a global financial hub has ensured a steady flow of jobs in financial services, investment banking, IT and law.
At Flamingo Educare, we not only help you choose the right academic institution for you but also provide honest career guidance to help you make a life in the UK by improving your overall employability. We represent more than 70 universities across UK which include some of the most prestigious schools like the University of Warwick, University of Glasgow, Kings College London and many more.
Fast Facts
OFFICIAL NAME:

United Kingdom of Great Britain and Northern Ireland
FORM OF GOVERNMENT:

Constitutional monarchy with parliamentary government
AREA:

93,635 square miles (242,514 square kilometers)
MAJOR RIVERS:

Thames, Severn, Tyne
GDP:

$2.340 Trillion (2015)
Why Study In UK?
Multi-Cultural Study Environment

The UK has a long tradition of quality education which attracts about 458490 students internationally as per the HESA website. The universities are dated back to the 12th & 13th centuries

World Class Education

According to QS world rankings 25 universities from UK comes under top 200 universities in the world. Universities in the United Kingdom are famous for focus on research studies.

Straight forward Visa Procedure

There are many Indian student studying in the UK as visa success ratio is around 96 percent, As per June 2019 there are about 22,000 indian students studying in the UK.

Numerous Scholarship Opportunities

Universities offer numerous merit as well as non-merit based scholarship opportunities. The country is also understood to supply generous discounts to students (including international) on conveyance , food, books and entertainment; hence students are advised to ask about student discounts everywhere.

Variety of Course Options

Engineering, science, art & design, business & management, law and finance are the main streams which UK offers for study. Students mostly go to the UK for higher or advanced education courses. Interdisciplinary education is new trend where students can choose a degree with combination of courses from varied disciplines like business and data or engineering & humanities etc.

2 Years of Post Study Work Permit

From April 2021 onwards, UK will allow 2 year post study work permit after completion of a Bachelor's or a Master's degree in the UK.

Dependent Visa is also possible

UK is a preferred option for mature applicants who are married as well as returning to education after a few years of experience. The UKBA permits dependent visa along with a student visa, such that the spouse can undertake full time work in the UK. At the same time, the country has no restriction on study gaps unlike many other countries.

Flexibility in IELTS & Academic Requriements

Wide range of university options matching all academic profiles as well as budgets. IELTS is the preferred examination for English proficiency. Students with inadequate scores will have the options of pre sessional English courses. Certain Universities also accept the Duolingo test of English.

Proximity to Urban Centers

Most of the universities are located in densely populated urban centers like London, Birmingham, and Glasgow etc.
Do you have questions regarding Study In UK ?
Top Universities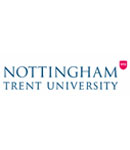 Nottingham Trent University
Established in : 1843
Approx Fees : GBP 13,450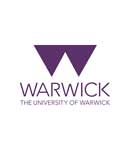 Warwick University
Established in : 1965
Approx Fees : GBP 21,220 - GBP 27,060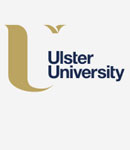 Ulster University
Established in : 1982
Approx Fees : GBP 12,890 - GBP 15,000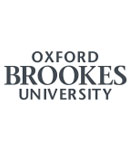 Oxford Brookes University
Established in : 1865
Approx Fees : GBP 13,410 - GBP 15,100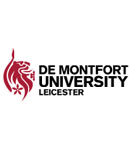 De Montfort University
Established in : 1870
Approx Fees : GBP 12000 - GBP 14250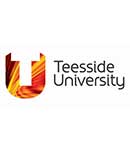 Teesside University
Established in : 1930
Approx Fees : GBP 13000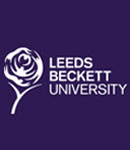 Leeds Beckett University
Established in : 1824
Approx Fees : GBP 11,000 - GBP 15,000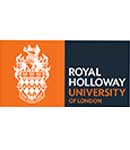 University of Portsmouth
Established in : 1992
Approx Fees : 14,300 GBP - 16,400 GBP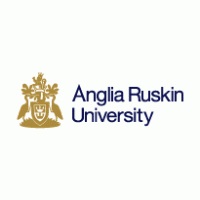 Anglia Ruskin University
Established in : 1858
Approx Fees : GBP 11700 - GBP 14625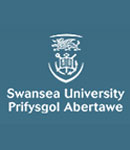 Swansea University
Established in : 1920
Approx Fees : 12,000 GBP - 18,450 GBP
Top Courses in UK
Business and Administrative Studies (MBA)
Business Management is that branch of education which provides knowledge and training related to planning, supervision, execution, & analysis of a business enterprise. In this field of education, you learn about the establishment of an organization or a company, and various flevels of function such as finance, production, administrative, sales & marketing, human resources, etc.
Engineering & Tech (B.Tech., M.Tech.)
An Engineering Technology degree gives emphasis on the application of specific engineering techniques. Engineering Technology degree often gives employment in the fields of design, production, operations and manufacturing.
Social Sciences (B.A, M.A in History, M.Phil.)
Social science is the branch of science devoted to the study of societies and the relationships among individuals within those societies. A branch of science that deals with the institutions and functioning of human society and with the interpersonal relationships of individuals as members of society.
Creative Arts & Design (Graphic, Film, Media)
Creative Arts and Design covers a lot of courses like videography, photography, visual arts, performing arts, film, fashion design, multimedia design, interior design, and more.
LAW (LLB, LLM)
A law degree is an academic degree concerned with legal careers. General skills include the research, explanation and interpretation of complex subjects, analytical thinking, good communication, practical problem solving, teamwork, negotiation, detailed attention and the skill to draft formal documents.
BIOLOGICAL SCIENCES (B.SC., M.SC.)
Biological sciences is the study of life and living organisms, their adaptations, environment & life cycles. Students who study the biological sciences can expect to expand their knowledge of evolution, cell theory, & genetics
MEDICINE AND ALLIED SUBJECTS
There are many available medical specializations. All the medical degrees in the beginning will give a more general holding in the subject. And then it will give an in-depth understanding of the subject and principles of your subject.
New Age Sectors & Opportunities
Fintech

88% Growth in Fintech companies between 2018 and 2021. Opportunities for people with finance & deep tech backgrounds like blockchain etc.

Energy

15% of all British energy will come from Renewables, resulting 400K+ new jobs by 2021.

Digital Marketing & Advertising

Social Media, Content Marketing, Filmmaking & production Etc. Opportunities for people with Data Analytics, Mathematics, English & Graphic Design Degrees.
Do you have questions regarding Study In UK ?
Cost Of Study
Cost Of Education
| Sr. No. | Study Program | Average Fee (in Euros*) |
| --- | --- | --- |
| 1 | Undergraduate bachelor degree | GBP 10,000 to GBP 20,000 per year |
| 2 | Postgraduate master's degree | GBP 10,000 to GBP 20,000 per year |
| 3 | Doctoral degree | GBP 15,000 to GBP 24,000 per year |
*Please note that: all figures are indicative and PhD cost might differ as fully funded options are also available in the UK
Where Can The Student Stay? And What Can Be The Accommodation Cost?
In UK most universities offer self catered or full board on campus residence facilities to international students which are known as Halls of Residence.
A very affordable option is living as a resident on-campus. Some campuses do offer self catered flats or houses to the students. But, the students have to apply separately for the same and quite in advance to get a confirm space for oneself.
If the student chooses to take the apartment on rent, then they need to pay for electricity, water usage, internet and insurance additionally. Also the cost does differ from city to city.
The location & type of accommodation mainly decides the cost for the student accommodation. London does have a highest rent with rent of approx £157.48 per week, while the lowest cost is in North Ireland with the rent of approx £83.01 per week, as per a survey by the NUS/Unipol.
Living Expenses
For groceries, emergencies and social activities make sure to keep some funds aside. It is better to keep a track of your expenses when you are living in a foreign country as a student so that you do not overspend
| Expenses | Approximate Cost (Monthly) |
| --- | --- |
| Bills (electric/ gas/ water) | £40 – £50 |
| Food and housekeeping | £160 – £200 |
| TV licence (compulsory with TV or for watching BBC online) | £12.56 (or £150.50 per year) |
| Mobile phone | £15 – £50 |
| Clothes and shoes | £25 |
| Leisure & sports | £10 – £20 |
| Books & stationery | £21 |
| Socialising | £120 |
| Travel & transport (which is based on the monthly cost of a student bus pass) | £32 |
| Childcare (if needed) | £656 |
*Please note that all figures are indicative
Can I work while studying in the UK?
Students can work upto 20 hours a week. Students can work full time during Christmas as during festival most of local employment go on holiday.
---
PART TIME WORK – TERM – 20 Hours Per Week
Part Time jobs available in supermarkets, convenience stores, Event management Companies etc. Teaching assistantships are difficult to find but can be managed.
FULL TIME WORK – HOLIDAY TIME – 40 Hours Per Week
During Holiday time you can do temporary jobs.
---
Average Pay Scales:
6.15 GBP Per Hour (18 – 20 Year Olds)
7.7 GBP Per Hour (21+ Year Olds)
Students in the UK can get part time jobs at various departmental stores like Sainsbury's & Tesco, QSR Chains like Dominos & Starbucks. One can also try for on campus jobs at various university facilities or as a research assistant to a professor.
Do you have questions regarding Study In UK ?
Career Opportunities In UK
Economy
UK's economy is a very much developed social market and market-orientated economy. The economy of UK is fifth-largest national economy in the world. It is measured 5th by nominal gross domestic product (GDP), 9th largest by purchasing power parity (PPP), & 22nd largest by GDP per capita, consisting 3.3% of world GDP.
It was the 5th largest fifth-largest exporter in the world as well as 5th largest goods importer in 2019. Also, it had 3rd largest outward foreign direct investment & 2nd largest inward foreign direct investment.
The United Kingdom is one of the most globalised economies, and comprises of England, Wales, Scotland & Northern Ireland. Here the service sector has great domination which contributes around 80% of the GDP. Particularly important is the financial services industry. The 2nd largest financial centre in the world is London. The pharmaceutical industry plays an important role in the economy; it is 10th largest in the world. Also, Britain's aerospace industry is 2nd largest national aerospace industry.
26 out of 500, world's largest companies, are headquartered in the United Kingdom.
North Sea oil and gas production boosted the economy. As per the estimate, its reserves were 2.8 billion barrels in 2016. Since 2005, it has been a net importer of oil.
By GDP per capita in Europe, size of London's economy makes it the largest city. There are remarkable regional variations in prosperity. And the North East Scotland & South East England are the richest areas per capita.
Recently, after the Brexit, it has proved a step towards giving Indian students more opportunities for part time as well post study jobs.
Job Market in UK
Central London is booming in job opportunities, It requires man power and highly educated people but at the same time unemployment also booming in north England, Scotland, wales, north Ireland
The biggest sectors in the United kingdom in terms of the number of employees, according to the 2018 ONS Business Register and Employment Survey, are as follows:
Wholesale and retail
Healthcare and social work
Administration
Education
Scientific and technical
Manufacturing
Hospitality
Average Salaries in UK
Every year the UK update standard wage practice. From April 2020, it stands at:
£8.72 per hour for employees aged 25 and above
Between £4.55 and £8.20 per hour for employees aged 18-24
£4.15 per hour for apprentices
Just like any other country in UK salaries also varied by sectors, region, gender and skill level. An average weekly salary in the UK range between 580-590 pounds.
Average UK salary for medical careers ranges from £24,445 to £72,019
Average UK salary for teaching professionals ranges from £16,987
Average UK salary for lawyers ranges from £21,783 to £74,701
Average UK salary for dentists ranges from £27,39 to £18,307
Average UK salary for IT careers ranges from £42,984 to £69,409
Average UK salary for hospitality careers ranges from £16,724 to £31, 168
Top Trending Jobs Or Careers in UK
Aircraft Controller
Aircraft Pilots and Flight Engineers
Marketing and Sales Directors
Legal professionals
Information Technology and Telecommunication Directors
Financial Managers and Directors
Brokers
Medical practitioners
Advertising and Public Relations Directors
Chief Executive and Senior Officials
Do you have questions regarding Study In UK ?
Immigration & Settlement In UK
How Many Years Of Post Study Work Is Possible In The UK?
A two year post study work visa is introduced in 2020, before students can stay only 4 months after study but now after the new visa facilities students can work and stay for 2 years post study. You can work full time during this period. Also this is the time to search for a long term job opportunity as per your qualification.
What Is The Possibility & Process Of Pr For UK?
After the completion of 2 years post study visa you will need to leave the UK unless you have an employment offer with minimum skill and salary level it is called Tier-2 general work visa.
Can I Work While Studying In The UK?
Students can work upto 20 hours a week. Students can work full time during Christmas as during festival most of local employment go on holiday.
Part Time Work – Term – 20 Hours Per Week
Part Time jobs available in supermarkets, convenience stores, Event management
Companies etc. Teaching assistantships are difficult to find but can be managed.
Full Time Work – Holiday Time
During Holiday time you can do temporary jobs.
6.15 GBP Per Hour (18 – 20 Year Olds)
7.7 GBP Per Hour (21+ Year Olds)
2 Years – Full Time – Post Study Work Permit
You can work full time during this period. Also this is the time to search for a long term job opportunity as per your qualification.
How Can I Get Employed In The Uk With Tier – 4 Visa?
UK is one of the most business friendly countries in the world. When students study in the UK they are on tier-4 visa which does not allow them to work full time they are only allowed 20 hours a week, but once they complete their study students can choose any company as per their liking. If students get the job their visa status changes to tier-2 from tier-4. Only condition is students first have to complete their study than only they can apply for a job and change their visa status. If any student wants to start his or her own business after study they can get a tier-1 visa status which allows them to start their own business. More than 7000 students get job every year after study and change their visa status to tier-2 from tier-4.
How Can I Become A Permanent Resident In The UK?
A permanent resident visa in the UK is called 'Indefinite Leave To Remain' visa.
The process is very simple students who get job after study change their visa status to tier-2 has to be stable in the job for atleast 5 years. After 5 years they can apply for ILR visa but UK govt also look into your moral conduct, there should be no criminal record, stable job, good bank balance, English language skill and top of that students have to pass the knowledge of life in the UK test to secure ILR visa.
How To Become A Citizen Of The UK?
Applicants who want to obtain a citizenship in the UK should minimum earn 35,000 pounds per year but first they need to stay on tier-2 visa for 5 years than only they can apply.
Do you have questions regarding Study In UK ?
Education System
What Are The Various Intakes Of Admission In The UK?
In India we have seen that our school, colleges, universities take admission almost in same months but in UK it is different. Intakes is kind of semester so students can apply in few semester options.
UK has different intakes like Autumn Intake which is Sept to Oct, Spring Intake which is Jan – Feb. Few University takes summer intake also but it is for some specific courses or programs.
Which Are The Different Types Of Programs/Degrees Available In UK?
The UK is reputed and known for its quality education and education system. Universities in UK as among the top universities in the world and globally recognized. Any employer round the world will recognize degrees obtain from UK.
Bachelor's Degree
Just like India bachelor's degree in UK also takes 3 years to complete while in Scotland ordinary Bachelor's degree is 3 years while Bachelor's degree with honours in 4 years.
There are different types of bachelor's degrees in UK
Bachelor of Science(B.SC),
Bachelor of Arts(BA),
Bachelor of Education(Bed),
Bachelor of Engineering(BEng).
Here are some of the programs that you could take when studying in UK.
Anthropology and Archaeology
Social sciences (sociology, psychology, etc)
Classical history
English (Literature, etc)
Computer Science
Business (economics, management)
Law
Medical fields/pre-medical fields
Music and arts
Engineering
Philosophy
Sciences (earth sciences, biology, chemistry)
Mathematics
Theology and Religion
Masters Degree
A masters degree or post graduate course in the UK is for 1 year, generally masters degree is of 2 years anywhere else in the world so students can save time, money and can start work much sooner than other students in the world plus with recognized masters degree from UK is highly regarded.
Types of Masters degree
Taught masters is taught programmer, there are mainly 4 types of taught masters in UK Master of Arts(MA),
Mastr of Science(MSc),
Master of Administration(MBA),
Master of Engineering(MEng) which are from 1 to 2 years.
Research degree is a PhD which takes around 3 to 4 years to complete. Postgraduate students can pursue PhD where they need to submit thesis under the supervision of an academic. Thesis is normally consist of 60,000-1,00,000 words and while submitted there will be an oral exam with the professors in the university.
Foundation Degrees
After you finish secondary school you can opt for foundation degree. Foundation degree is basically 2 years of honours degree program. Once student finish 2 years programme student can choose to continue for the 3rd to obtain honours with Bachelor's degree.
What Is A Pre-Masters?
A Pre Masters is a course design to help graduate students to improve their English or research. Students can opt for pre-masters course so they can improve English or improve their research in a specific subject they are studying. Usually pre-masters course range between ten week to twelve months which provide essential for post graduate study. Only requirement in pre masters is student must have finished graduation and IELTS band must be minimum 5.5.
What Entrance Exams Are Required To Study In The UK?
IELTS
If you are looking to study in the UK first thing is you need to clear the IELTS which is a English language test. There is a certain requirement of bands in IELTS for students who want to apply student visa.
Do you have questions regarding Study In UK ?
Visa Process & General Requirement For UK
What are the different types of student visa for UK?
Student Visa (Tier 4 General): This category is for students coming to the UK for post-16 education. A Tier 4 (General) Student must be at least 16 years old
Child Student Visa (Tier 4 Child): This category is for children between 4 -17 years old coming to the UK for their education. Tier 4 (Child) Students can only study at independent schools.
Short-Term Study Visa (Tier 4 General) – This category is for short-term education programs like summer schools etc.
Who can apply for a student visa?
You can apply for a student visa under tier 4 category if you fulfill below conditions:
You have got acceptance from a program recognized by UKBA at a recognized university
You have enough financial support for your course fee and accommodation.
You can read, write and speak English properly.
When can I Apply for Visa for studying in UK ?
The earliest application must be done 3 months before the starting of your course.
Within 3 weeks, normally the decision on the visa does come.
What are the Required Documents for Tier 4 Student Visa for UK?
Original Passport (valid minimum 6 months from the date of travel)
Evidence of funds to support your living expenses for the duration of your stay
Confirmation of Acceptance for Studies (CAS)
Tuberculosis screening (if required)
Assessment documentation
Academic Technology Approval Scheme (ATAS) clearance certificate (if required)
If you've received sponsorship for your course fees, then a written consent for your application from your financial sponsor and living costs in the last 12 months
depending on your circumstances, might require to provide additional documents
A blank page is required in the passport for visa if you need to give your biometric information (fingerprints and a photograph) at a visa application centre. You'll be advised if you need to do this when you apply.
What are the financial requirements for UK Tier 4 Student Visa ?
Enough money needs to be arranged for the course for 1 academic year which is up to 9 months. The amount which needs to paid depends on the confirmation of Acceptance for Studies (CAS).
Money which is required to support oneself has to be shown as liquid funds in your visa application
Where you will be studying also matters for the amount of money which is required. You'll need either:

£1,265 per month for up to 9 months for courses in London
£1,015 per month for up to 9 months for courses outside London

When it is London, it means the City of London and the 32 London boroughs.
If you are bringing family member with you then you need to prove that extra money for each family member is also arranged.
You should have this money for at least 28 consecutive days. The last date of the 28 day period should be within 31 days of the date you put the application for your visa.
If you have a financial sponsorship or student loan then you should provide proof of the same from your loan or sponsorship company .
Do you have questions regarding Study In UK ?
General Information
Popular Cities To Study In The UK
Oxford: Oxford is a city in central southern England. The city revolves around its prestigious university which was established in the 12th century. There are 38 colleges in the city's medieval center, It had been nicknamed 'City of Dreaming Spires' by poet Matthew Arnold. Oxford is a small town with population just little over 1.52 Lacs , Oxford has pretty comfortable temp ranging from 6 Degrees in winter – 35 Degrees in summer. Students from all over the world come to Oxford for higher or advanced education.
Cambridge: Cambridge is a beautiful city lying on the River Cam in eastern England. Cambridge is home to the prestigious University of Cambridge, established in 1209. King's college is one of the most famous colleges of Cambridge. Cambridge town has a population little over 1.58 lacs. Tempreture ranges between 1 degrees in winter to 24 degrees in summer.
London: The city of London is the capital of England and the United KingdoIt is a 21st-century city which has its history stretching back to Roman times. It is also the largest city of the U.K. London is considered as the most investment friendly, most desirable and most visited destinations in the world. It has a population little over 89 lacs including greater London. London is a place to study, it is a tourist place, it is a business center etc…Living in London is expensive but at the same time work opportunities are also great. London eye, westminister Abbey, Big Ben are the few attractions out of many.
Aberdeen: On the north east coast of Scotland is the city of Aberdeen where the rivers Don & Dee flow into the North Sea.It is the coldest city in the UK. The city's motto is Bon Accord. Granite buildings are very famous in Aberdeen.
Manchester: Manchester is a major city in the northwest of England with a rich industrial heritage. The Castlefield conservation area's 18th-century canal system recalls the city's days as a textile powerhouse, and visitors can trace this history at the interactive Museum of Science & Industry.
Climate
The weather changes frequently day to day basis some time it changes same day also.
Winters are freezing in UK so the best time to visit is summer where sun stays longer and tempreture is moderate. Usually in summer sun comes up around 7-8 am and stays up till 9-10pm. Whereas in winter sun comes up at 8am and sets down around 4pm.
Winter runs from November to March
Spring runs from March to May
Summer runs from May to September
Autumn runs from Sept to November
Do you have questions regarding Study In UK ?