Overview
The Ireland is an island country in the Atlantic Ocean, divided from Britain on the east by the Irish Sea. Nicknamed the Emerald Isle for its well-watered grasslands, the nation is known for its lively pub scene, rich cultural traditions and its struggles for independence.
The country comprises five-sixths of the island of Ireland – the remaining sixth is Northern Ireland, part of the United Kingdom.
Today, Ireland's government is a republic with a parliamentary democracy. Irish, or Gaelic and English are the official languages, with the latter spoken by about 40% of the nations roughly 5 million residents.
Ireland has a small, trade dependent economy. While Ireland's rapid economic growth came to a immediate halt in 2008, today the Celtic Tiger is once again booming. The nations export area, dominated by global multinationals, has become a progressively important component of Ireland's economy.
Irish culture has been greatly influenced by the Celtic tribes who arrived at Ireland around the 6th century B.C. In the following centuries the nation endured invasions by the Vikings, Normans and British. After a fight for independence and civil war in the initial 20th century after that Ireland became a free state in 1921 and announced itself a republic in 1949.
At Flamingo Educare, we not only help you choose the right academic institution for you but also provide honest career guidance to help you make a life in Ireland by improving your overall employability. We represent more than 14 universities across Ireland which includes some of the most prestigious schools like the Trinity College Dublin, University College Dublin, University College Cork, NUI Galway, Dublin City University and many more.
OFFICIAL NAME:

Republic Of Ireland
OFFICIAL LANGUAGE:

English And Irish
GDP:

€106 Billion, €79,000 Per Capita
Why Study In Ireland?
Ireland's education system is among the best you will find. Universities in Ireland status in the topmost 3% globally and graduates from Irish universities are appealing to employers the world over.
Irish universities are in the topmost 1% of research institutions in the world. Some of the world's largest and best companies have key strategic research facilities here and foreign students can join research courses that are driving innovation and changing lives globally.
Many leading worldwide companies are situated in Ireland and career opportunities are sufficient. It is particularly good for careers in IT and Software Development, Engineering, Financial Services, Agriculture and Food, Medtech and Pharma.
The Irish economy is one of the quick developing in the Eurozone and the 6th most competitive in the world. It is an entrepreneurial nation with worldwide connections.
English is the major language spoken and the world wide language of business and technology. Knowing how to write and read in English build up your marketability and gives you a big advantage if you're aiming for a job in a multinational company or an English-speaking nation.
Ireland is full of museums, parks, cathedrals and monuments and is important for its contribution to literature, arts, film and music.
Ireland is close to main European capitals and just a short flight away, so you can easily discover the rest of Europe while you are in Ireland.
Stay back visas The Irish government provides a 1-year stay back visa for Bachelors graduates and up to 2 years for Masters graduates. Many foreign students stay in Ireland after compliting their studies and begin their careers here.
Do you have questions regarding Study In Ireland ?
Top Universities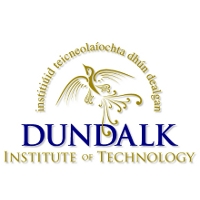 Dundalk Institute Of Technology
Established in : 1971
Approx Fees : 9950 EUR - 10,000 EUR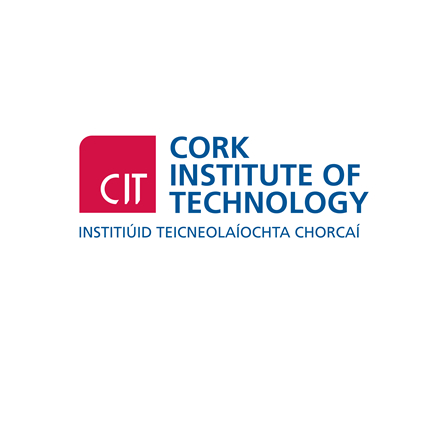 Cork Institute Of Technology
Established in : 1974
Approx Fees : 30,000 EUR - 31,000 EUR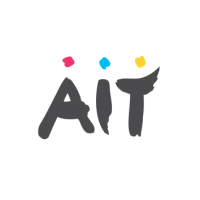 Athlone Institute Of Technology
Established in : 1970
Approx Fees : 8,000 EUR - 14,000 EUR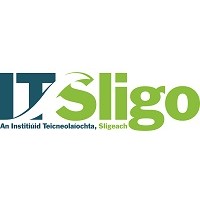 IT Sligo
Established in : 1970
Approx Fees : 3,000 EUR - 4,500 EUR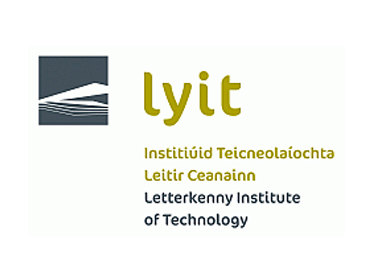 Letterkenny Institute of Technology
Established in : 1971
Approx Fees : EUR 2,319 - EUR 3,319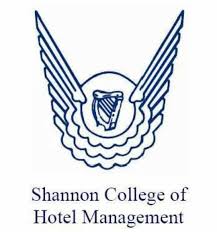 Shannon College of Hotel Management
Established in : 1951
Approx Fees : EUR 13,500 - EUR 14,250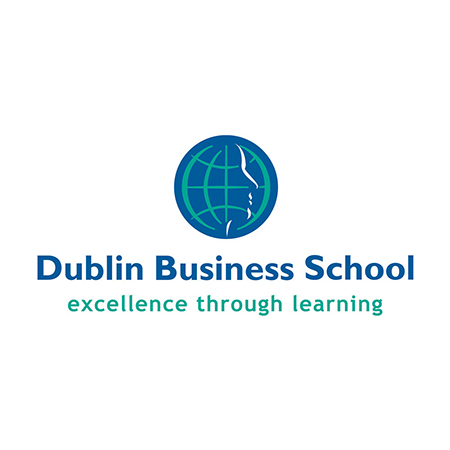 Dublin Business School
Established in : 1975
Approx Fees : EUR 12,000 - EUR 13,000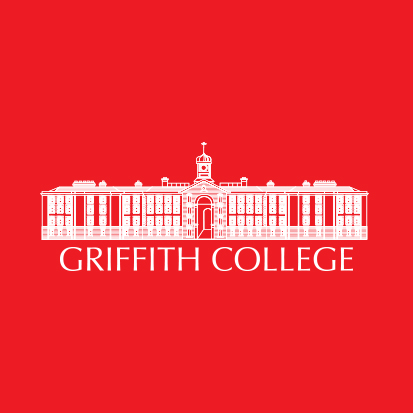 Griffith College
Established in : 1974
Approx Fees : EUR 12,000 - EUR 13,000
Athlone Institute of Technology
Established in : 1970
Approx Fees : EUR 8,000 - EUR 14,000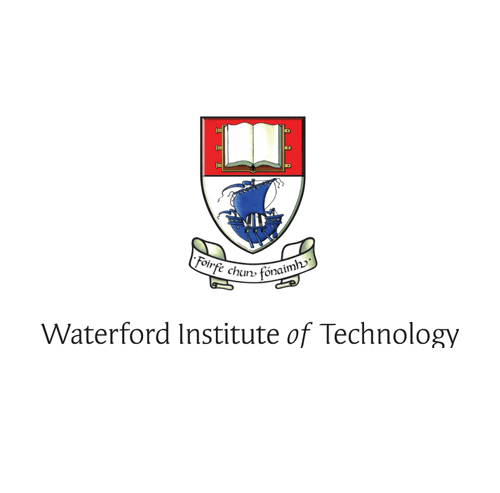 Waterford Institute of Technology
Established in : 1970
Approx Fees : EUR 10,750 - EUR 11,750
Top Courses In The Ireland
Popular Courses To Study In The Ireland
Business Analytics
This course is quite famous with students as it's a combination of Data Analytics, Computer Programming and Business Intelligence. It permits you to analyze the data of an organization to plan strategies to profit the business. Career scope: Business Analyst, Data Analyst, Data Scientist, Financial Analyst, Software Engineer, Acquisitions Analyst, Quantitative Analyst, Statistician.
Investment Banking and Finance
Number of world's leading investment banks and asset management companies operate in Dublin, which has increased the demand of people who can work particularly in the risk and compliance department. Given this, there are many opportunities for pupils to work in the finance and investment banking departments. Barclays and Bank of America Merrill Lynch are some important employers are based in Ireland.
Big Data / Data Science
In today's digital world, data is everywhere. In fact, it's said that the amount of data actual is doubling every 2 years.
With many main IT companies being based in Dublin, it has open doors for all the foreign tech students who wish to work with such MNCs. This course talks about multiple field like mathematics, statistics, intelligent data capture techniques, mining, data cleansing and programming to ready and align big data for intelligent analysis to extract insights and information.
Pharmaceutical Sciences
Ireland is identified as a popular pharmaceutical European location. The nation's pharma industry is a balanced mix of foreign and local companies, wherein 120 are foreign players with manufacturing set up in Ireland. This also includes 9 out of the 10 biggest pharma companies in the world.
Construction 
The construction programs are designed to meet the requires of the industry to place graduates into the technical professional workforce as they will be equipped with the required principles and essentials of construction technology and its management, along with general management skills.
Do you have questions regarding Study In Ireland ?
Cost Of Study
How Much Is The Cost Of Education In The Ireland?
Your expenditure on tuition fee depends on the type of institution and qualification you opt for. To cover your tuition fees, you will require approx €10,000 and €25,000 a year.
Most commonly, courses in humanities, education, and arts are a little cheaper, while subjects such as medicine, engineering, business, and management are likely to be more expensive. If you wish to study at a postgraduate level, the tuition fee is typically higher, and the costs vary depending on the program.
| | | |
| --- | --- | --- |
| S.no. | Study program | Average fees (in Euros*) |
| 1 | Undergraduate program | €9,850 to €25,500 annually |
| 2 | Postgraduate master's degree | €9,500 to €34,500 annually |
| 3 | Doctoral degree | €9,500 to €34,500 annually |
*Please note all fee figures are indicative
If you want to cut down your educational expenses, it is best to apply to different scholarships available for Indian students.
Where Can The Student Stay? And Whats Can Be The Accommodation Cost?
Most institutions in ireland offer on-campus residence facilities to foreign students. You can also opt for off campus accommodation at which point you can share apartments with other scholars from india. Take help from the accommodation office at your college. The cost of accommodation may range anywhere around €427 per month (if you choose to stay alone) depending upon your location and time of the year. However, if you select to stay within the campus, then the expense may come around €300 to 600 per month.
For a shared room, the accommodation expense is approx. €400 per month and can go up to €850 for a private room in a shared apartment.
Living Expenses:
You require to keep a little money aside for your grocery shopping, emergencies and social activities. When living in a foreign nation as a student, it is better to keep track of your expenditures so that you do not overspend. As an international student, the monthly living cost that you are likely to incur will be approx. €650-1,000 (indicative). You should also consider these common expenses when creating your budget:
| | |
| --- | --- |
| Expenses | Average monthly cost (indicative) |
| Utilities (like electric/gas/refuse) | €30 – €50 |
| Food expenses | €250 – €350 |
| Travel expenses (monthly bus ticket expense) | €65 – €85 |
| Book & stationary | €75 |
| Mobile phone | €20 |
| Personal expenses (specifically social & sports) | €200 – €300 |
Do you have questions regarding Study In Ireland ?
Career Opportunities In Ireland
Economy:
Ireland has a mixed economy. The constitution offers that the state shall facilitate private initiative in industry and commerce, but the state may offer important services and promote development projects in the absence of private initiatives.
The economy of the Ireland is a extremely developed knowledge economy, aimed on services in high tech, financial services, life sciences and agribusiness, including agrifood. Ireland is an open economy (6th on the Index of Economic Freedom) and ranks first for high-value foreign direct investment (FDI) flows. In the global GDP per capita tables, Ireland ranks 4th of 186 in the IMF table and 4th of 187 in the World Bank ranking.
Foreign owned multinationals make up a strong percentage of Ireland's GDP
The distortion of Ireland economic data by US multinational tax pattern was a key patron to the buildup of influence in the Celtic Tiger, global capital markets optimism about Ireland and amplifying both Irish consumer optimism.
How Is The Job Market In The Ireland?
The job scenario is really aggressive here. Particularly for Indians and any other foreigners who have visa limits. There are large opportunities for IT and computer science graduates here in Ireland. Considering the fact that Ireland is the hub and European headquarters for many IT companies like Amazon, Vodafone, Apple, Microsoft, Intel and many more big companies, there are loads of opportunities for people in this stream.
Pharmaceutical and Medical Technology
Software & ICT
Financial Services
IT Services
Accounting and Auditing
Medical/Health
What Are The Average Salaries In The Ireland?
The latest figures show average yearly earnings rose 3.6 per cent to €40,283 in 2019. Inside this average yearly earnings for full time workers was €48946, while the average for part time employees was €18305 .
Average salary for Software Developer – EUR 47,949
Average salary for IT Project Manager -EUR 72,255
Average salary for Engineer- EUR 47,451
Average salary for Software Engineer- EUR 54,088
Average salary for Manager- EUR 66,314
Average salary for Accountant- EUR 49,809
Average salary for IT Manager- EUR 83,629
Average salary for Human Resources Manager- EUR 71,694
What Are The Top Trending Jobs Or Careers In The Ireland?
IT is a successful industry in Ireland, and many multinational companies based here need skilled IT professionals for a big variety of roles. Whether you are a project manager or a technician in software design, you will find exciting and challenging jobs to fit your skillset here.
IT project management
Software systems developers.
Software tester.
Technical support
App developers.
Business and finance
Engineering
Hospitality
Do you have questions regarding Study In Ireland ?
Immigration & Settlement In Ireland
How Many Years Of Post Study Work Can I Do In The Ireland?
It may be possible to stay in Ireland after finishing your studies for the purpose of seeking employment under the Irish 3rd Level Graduate Scheme/program. This program exists to permit legally resident non-EU 3rd level graduates to stay in Ireland in order to look for employment or apply for a green card/work permit.
What Is The Possibility & Process Of Pr
General Employment Permit Holders can apply for permanent residency after lawfully existing in Ireland for five years. Mainly, you can apply for residency after lawfully existing in Ireland for 5 years. This includes General Employment Permit holders. Critical Skills Employment Permit can apply for PR after 2 years.
What Is The Equivalent Of A Green Card?
The Green Card Permit for Ireland is recognized as the equivalent of Green Card in Ireland. This permit lets skilled individuals to work in Ireland after 2 years of existing in the nation
Can I Work While Studying In The Ireland?
All citizens from the European Economic Area (EEA) are entitled to take up part time or full time employment in Ireland while studying. Non-EEA students with Stamp 2 permission to remain are permitted to take up occasional employment.
You will be allowed to take up casual employment of up to 20 hours part-time work per week in term time or up to 40 hours per week during college vacation periods, that is, from June to September inclusive and from 15 December to 15 January.
How Can I Become A Permanent Resident In The Ireland?
Getting a student visa is not the only necessity for getting a PR in Ireland. In fact, foreign students should target on making their academic and work profile so powerful that they achieve a PR in Ireland easily. Students can do this by doing internships and maintaining a good academic score. Then they need to get a work permit. Normally, you get PR after 5 years of living in Ireland.
How To Become A Citizen Of The Ireland?
After 5 years of residency and supporting yourself in Ireland, you may be fit to apply for citizenship. Being a citizen in Ireland entitles you to apply for an Irish passport as well as to vote in all Irish elections and makes you a citizen of the EU.
Do you have questions regarding Study In Ireland ?
Education System
What Are The Various Intakes Of Admission In The Ireland?
Unlike a single intake in the Indian universities, Irish colleges or universities offer 2 main intakes. In some universities, intakes may also be indicated as a semester. The 2 intakes available in Ireland are:
Autumn/Semester 1: Starts early September and runs till December
Spring/Semester 2: Starts late January through to May
Which Are The Different Types Of Programs/Degrees Available In The Ireland?
The Degree Programme indicates to full-time, day-time academic courses leading to main awards as outlined below at or above Level 7 of the National Framework of Qualifications
There are 6 types of main award available in Ireland at these levels:
NFQ Level 7- Ordinary Bachelor Degree (3 years period)
NFQ Level 8 – Honours Bachelor Degree (3 to 4 years period)
NFQ Level 8- Higher Diploma (1 year period)
NFQ Level 9- Postgraduate Diploma (1 year period)
NFQ Level 9- Masters Degree (1-2 years period)
NFQ Level 10- Doctoral Degree (approximately 4 years period)
In that regard Degree programme courses are describe as courses which lead to an award of:
Ordinary Bachelor Degree
Honours Bachelor Degree
Higher Diploma (after finishing of an Honours Bachelor Degree)
Postgraduate Diploma (after completion of an Honours Bachelor Degree)
Masters Degree
Doctoral degree
Certain 'awards' offered by foreign universities which satisfy the above definition will also be regarded as Degree Programme courses.
Can I Get An Internship?
Major Irish study program include a work placement or internship. This part of the program cannot be more than 50% of the duration of the program. For example a 4-year program permits a maximum of 2 years of work placement. Work placements must form an essential part of the study program
What Entrance Exams Are Required To Study In The Ireland?
English-language tests
Universities in Ireland will want to see evidence that you have good English language skills, so that you can quickly succeed in their courses. Irish universities accept these official English exams:
PTE Academic
IELTS
TOEFL
C1 Advanced
Do you have questions regarding Study In Ireland ?
Visa Process & General Requirement For Ireland
If you're not from the EU or EEA, you require to apply for a visa to enter Ireland and study there. The type of visa you should apply for depends on the period of your degree:
C-type study visa – for any study programme/course that lasts less than 3 months (90 days)
D-type study visa – for any study programme that lasts longer than 3 months. To stay longer than 3 months, non-EU/EEA pupils also have to register with the Garda National Immigration Bureau, which can grant the permission to stay in Ireland beyond the initial 90 days.
When And Where To Apply For The Study Visa In Ireland?
You can apply for a study visa up to 3 months earlier your date of arrival in Ireland.
To apply, you must simply complete an online application form on the website of the Irish Naturalization and Immigration Service.
After filling the online application process, follow the instructions and submit your supporting documentation.
You may be required to provide your Biometrics information as part of the application process.
The visa processing time is variable, depending on your origin and other factors. Usually, you will get an answer in 4 to 8 weeks from the date on which your application is lodged at the Visa Office/Consulate/Embassy.
It is best not to buy travel tickets until you receive an official answer from the Irish consulate
How Long You Can Stay With The Student Visa In The Ireland?
D-type study visa – for any study programme that lasts longer than 3 months. To stay longer than 3 months, non-EU/EEA pupils also have to enroll with the Garda National Immigration Bureau, which can grant the permission to stay in Ireland beyond the initial 90 days
How Long Does It Take To Apply For Student Visa For Study In Ireland?
You should apply for your Ireland study visa as early as possible, as it usually takes 8 weeks or longer to process. You can apply up to 3 months prior you arrive.
What Is The Ireland Student Visa Requirements?
Two recent colour passport-size photographs
Passport and a full copy of any old passports
A signed letter of application with your full contact details (stating the reason why you want to come to Ireland)
Letter of Acceptance from the college/university
Evidence accounting for any gaps in your educational history
Proof of payment of the registration and tuition fees
Copies of all exam results and academic qualifications required for university studies
English language proficiency certificate
evidence of enough funds to support your stay in Ireland without recourse to public funds, or the reliance on casual employment
Medical Insurance
Commitment to leave Ireland on the expiry of your visa
The estimated costs of living in Ireland for a student during one academic year are 7,000 EUR. Non-EU/EEA pupils who are studying for a period of fewer than 6 months are required to prove that they are able to handle living costs of 500 EUR/month.
Do you have questions regarding Study In Ireland ?
General Information
Popular Cities To Study In The Ireland  
Dublin: It is located on a bay on the East Coast and It is the capital city of Ireland. Dublin is one of the topmost populated cities in island. It is the capital city and is also the pulse of the Irish economy. It is one of the most important cities to study in Ireland. The city is home to  various universities and colleges many of which are ranked very highly. Most educational institutions here as centralised. The students have multiple opportunities and options. From ancient history, theatres, historical monument and archaeological museums there are a lot features which highlight the Irish culture. Dublin is a very expensive city, but it is worth every penny that you spend.
Cork: The Natives here are very happy with the Cork city and they think it is the best place to live in. Cork is a breezy cosmopolitan city of Ireland. It has a lot of devotional value and inspires people to believe. Cork is an island city situated in the middle of river Lee. It has various coffee shops, art galleries, museums, and good pubs. There is a town like feel here with the public being laid back and causal in approach. The city attracts many pupils every year due to the University of Cork. The university allows students to pursue studies in major specialities and university study. The communications here are dominated often by weather. We often hear people talking about four weathers in one day.
Galway: Galway attracts a lot of students every year. It is a favorite student hub because to its unique culture. The food here in Ireland is very delicious. From marvelous cafes, fine-dine restaurants to other culinary treats you have it all here. It is famous for its culinary walking tours with Galway Food Tours. There are producers, brewers, chocolatiers and entrepreneurs that make this city a gastronomic hub.Famous as a center of arts and culture, the city has a range of happening events every year. The Galway Mayo Technology Foundation and The National University of Ireland (Galway) are the best universities present here. It has plenty of employment opportunities present here.
 Maynooth: Maynooth is situated approximately 24 km away from Dublin. It is a university town situated in north County Kildare, Ireland. It is a major study haven. The universities here were built in the late eighteenth century. The original architecture and the medieval feel add a special charm to the city. One of the most popular university is the Maynooth University. It has a very high prestige for higher education. Students from across the world try to get admissions to this university, which has a very slim percentage for the same. English is the official language of the city.
Limerick: Located in west-central Ireland, the port town of Limerick has its own charms. It includes both banks of King's island and the River of Shannon. Limerick became a country borough with city council. It is thus administratively independent of the country. Inland navigation is facilitated by canals while the external communication is open at sea. The quays extend on either side of the river in the city. Fishing and agriculture are the major sources of supply in this city. It is the hub for Shannon salmon fisheries. It also has industries based in computers and electronics. The Shannon hydroelectric power station has hugely benefitted Limerick.
Waterford: Waterford Institute of Technology is the largest college in the southeast. Waterford has a rich cultural life and history given it is one of the original Viking settlements. Student events and balls take place throughout the year. To get away from the city, students go surfing in Tramore, to the many different beaches of the southeast, or hike through the Comeragh Mountains.
Climate:
Our climate can be summed up as being moist, mild and changeable with heavy rainfall and a lack of temperature extremes. You can experience all 4 seasons in the one day, if you are lucky!
Because the island is hugged all year round by the warm influence of the Gulf Stream, Ireland is much warmer than other countries that share its latitude. The Gulf Stream also ensures that the Irish coastline remains ice-free throughout winter.
Extreme winters are rare, and you are more likely to see a warm glow than a frosty reception, with standard winter temperatures of between 40°F/5°C and 46°F/8°C.
Summer temperatures are mainly between 60°F/15°C to 70°F/20°C. One thing that is more than probable is rain – so don't forget to carry your raincoat.
Do you have questions regarding Study In Ireland ?