Overview
New Zealand is an island nation in the southwestern Pacific Ocean. It consists of 2 main landmasses, the North Island and the South Island, and about 600 smaller islands, covering a total area of 268,021 square kilometres.
New Zealand is about 2,000 kilometres (1,200 mi) east of Australia across the Tasman Sea and 1,000 kilometers (600 mi) south of the islands of New Caledonia, Fiji, and Tonga.
New Zealand's capital city is Wellington, and its most populous city is Auckland.
New Zealand's culture is mainly derived from Māori and initial British immigrants, with recent broadening arising from increased immigration.
New Zealand is a constitutional monarchy with a parliamentary democracy, even though its constitution is not codified.
The South Island is the biggest landmass of New Zealand. It is detached along its length by the Southern Alps.
The currency is the New Zealand dollar, commonly known as the "Kiwi dollar"; it also circulates in the Cook Islands (see Cook Islands dollar), Tokelau, Niue, and the Pitcairn Islands.
New Zealand lies 42°S of the equator and south of the Tropic of Capricorn. The nation has a 990-mile long and 250-mile narrow, northeast-southwest orientation. The vast coastline extends over 9300 miles.
At Flamingo Educare, we not only help you choose the right academic institution for you but also provide honest career guidance to help you make a life in the UK by improving your overall employability. We represent more than 29 universities across New Zealand which includes some of the most prestigious schools like the University of Canterbury, Auckland University of Technology, Victoria University of Wellington, Lincoln University, Unitec Institute of Technology, Wellington Institute of Technology (WelTec), and many more.
OFFICIAL NAME:

New Zealand
OFFICIAL LANGUAGE:

English, Māori and New Zealand Sign Language
MONEY:

New Zealand Dollar
AREA:

268,021 km2 (103,483 sq mi)
GDP:

Total - $193.545 billion (nominal, 2020) $205.541 billion (PPP, 2020)
Why Study In New Zealand?
New Zealand is the ideal study abroad destination for Indian Students because of its lower annual tuition fees and low expense of living for many courses. The living expenses in New Zealand are lower than other study abroad destination like Canada, the U.S, UK and Australia.
Internationally recognized Universities: New Zealand's Institutions and Universities are internationally recognized and authorized. New Zealand's qualifications are greatly regarded by employers in the world.
Quality Learning: The New Zealand education structure is based on the British education model. New Zealand's higher education programs are well known for their quality of teaching and leading facilities. The government of New Zealand has excellent quality assurance structure to monitor and ensure quality education. Students can immensely advantage with their practical oriented education and great teaching standards.
Minimal Requirements: New Zealand Universities have minimum entry requirements for many programs. There is not big competition to get admission in a university either it is bachelor's degree, master's degree or postgraduate diploma courses in New Zealand. Students with passing marks and moderate grades can study in New Zealand easily. The foreign students seeking admission in New Zealand Universities can pay the tuition fee after approval of student visa of New Zealand.
Safe and Stable Society: New Zealand is a safe and stable nation with a very good lifestyle. According to Global Peace Index 2017, New Zealand is the 2 safest peaceful and safe nations out of 163 countries in the world. New Zealand has low crime rate and political stability. The people in New Zealand respect and accept other cultures and welcome foreign students warmly in the country irrespective of religion, gender and caste.
Beautiful Country: New Zealand is a mysteriously fascinating nation with extremely beautiful lakes, landscapes, mountains and unique biodiversity. For anyone who looks for adventure, New Zealand have great adventure activities including white water rafting, biking, skiing, mountain etc. There are always something to do new things and enjoy during staying in New Zealand. New Zealand offers the best of both the worlds- country and city life. You can access all the modern facilities and amenities of city life while enjoying the beauty of nation.
Study and work: Students want to work during studying to meet their living expenses and get experience. Students studying in New Zealand can work during studying. With student visa, students can work 20 hrs weekly while the study and full time during scheduled holidays. There are many part-time opportunities available in different sectors like retail, banking, hospitality, finance etc. Some students find a part-time job in their particular university.
Do you have questions regarding Study In New Zealand ?
Top Universities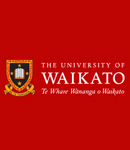 University of Waikato
Established in : 1964
Approx Fees : 19,000 NZD - 23,170 NZD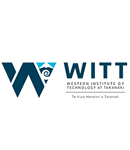 Western Institute of Technology at Taranaki (WITT)
Established in : 1972
Approx Fees : 7,000 NZD - 14,000 NZD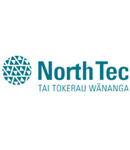 North Tec
Established in : 1978
Approx Fees : 15,000 NZD - 18,000 NZD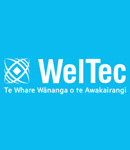 Wellington Institute of Technology (WelTec)
Established in : 1904
Approx Fees : 18,250 NZD -22,000 NZD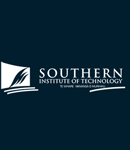 Southern Institute of Technology
Established in : 1971
Approx Fees : 9,000 NZD - 26,400 NZD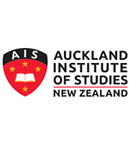 Auckland Institute of Studies
Established in : 1990
Approx Fees : 18,250 NZD -22,000 NZD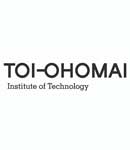 Toi Ohomai Institute of Technology
Established in : 2016
Approx Fees : 15,000 NZD - 25,950 NZD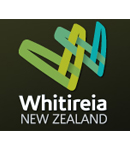 Whitireia New Zealand
Established in : 1986
Approx Fees : 18,000 NZD - 32,000 NZD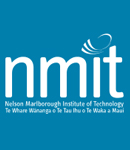 Nelson & Marlborough Institute of Technology
Established in : 1904
Approx Fees : 22,000 NZD - 32,000 NZD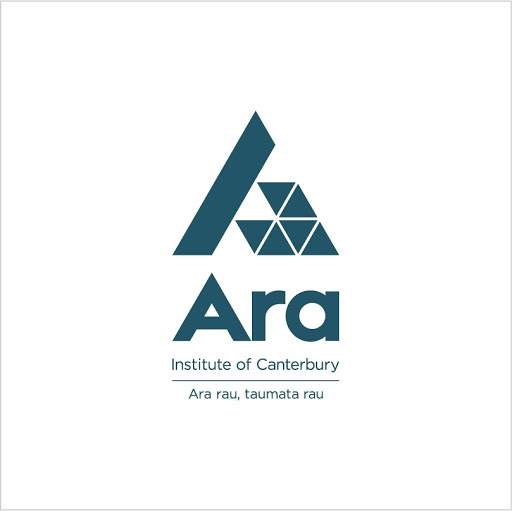 Ara Institute of Canterbury
Established in : 2016
Approx Fees : 12,261 NZD - 20,131 NZD
Top Courses In The New Zealand
Popular Courses To Study In The New Zealand
Engineering: Engineering since always has remained to be the topmost option for humongous division of the youth. It in itself has evolved over the past years and has resulted in the birth of various areas of engineering like software engineering and computer engineering, genetic engineering and mechatronic engineering etc. Universities in New Zealand offers high tech infrastructure to its pupils and also abundant research opportunities.
Tourism: A totally exclusive field of study, Tourism is gaining immense importance in today's age and day. People have started travelling, visiting countries, camping and places quiet often in order to take a holiday from the work. This has given a high boost to the tourism industry leading to wide opportunities for those wanting to pursue a career in the area of tourism. The tourism course provides in New Zealand not only focuses on the theoretical aspect but also addresses the recent happenings in the industry and train the students respectively.
Hospitality Management: Alongside tourism, Hospitality Management is also a very quickly growing industry. The Hospitality Management program in New Zealand enables students to develop workplace skills, earn hands-on industry knowledge and experience, which ready the students to positively step in the real world. Scholars here will be trained under highly experienced industry professionals who will give them all details of the industry.
Information Technology (IT): The universities in New Zealand that provides Information Technology offer students with highly qualified faculty, important facilities, useful materials, and much more that leads to pupils' fulfilled learning experience. Students here develop and learn many essentials and efficient skills like analytical thinking, creative thinking, problem solving, flexibility, time management, team coordination, etc.
Fashion & Design courses: Fashion design focuses mainly on the creation of accessories and clothes. It incorporates the design, development and creation of a product or garment, as well as the marketing and distribution of products. Fashion trends are ever changing and developing, meaning that your work within fashion will always be progress.
Agriculture: New Zealand has a wide range of courses in agriculture, horticulture, viticulture, forestry and related industries, ranging from diplomas to certificates and through to degree courses with opportunities to add further skills and qualifications.
Do you have questions regarding Study In New Zealand ?
Cost Of Study
How Much Is The Cost Of Education In The New Zealand?
| | | |
| --- | --- | --- |
| S.No. | Study Program | Cost (in NZ$)* |
| 1 | Undergraduate degree | $20,500 – $25,000 annually |
| 2 | Master's degree | $19,000 – $29,000 annually |
| 3 | Doctoral degree | $6,500 – $9,000 annually |
| 4 | MBA | $31,000 – $50, 000 annually |
*Please note that all figures are indicative.
Where Can The Student Stay? And Whats Can Be The Accommodation Cost?
Most academies in New Zealand offer on-campus residence facilities called the Halls of Residence to foreign students. Living as a resident on-campus is a very economical option. However, you have to apply for it separately, and plan ahead in time to secure a slot for yourself. These will generally cost you about NZD 215-NZD 555 per week. You can choose from either self-catered or fully-catered Halls of residence.
You can also go for off-campus accommodation at which point you can share apartments with other students from India or live in a homestay with a local family. In such cases, you should be ready to adjusting to a different lifestyle than India. Living in shared apartments or flatting can cost you about NZ$120. Remember, the rental depends from city to city.
If you reach before the time/date of your tenancy, you can book temporary accommodation at youth hostels such as the YMCA. These are great value-for-money accommodations and a good avenue to meet new people. You can also opt to stay in private flats (approx. $180 per week), student residence halls (approx. $200 per week) or shared flats (approx. $120 per week), during your study in New Zealand.
Living Expenses
You need to keep a small amount aside for your grocery shopping, social activities and emergencies. When living in a foreign nation as a student, it is better to keep track of your expenses so that you do not overspend. Taking everything in mind and different expenses or living expenses, a tertiary student budget in New Zealand comes around NZ$ 13,000 and NZ$ 16,000 per academic year . You should also consider these common expenses when preparing your budget:
If you want to study in New Zealand for more than a year, then you will need to show that you should have at least $15,000 to cover your living expenses for the 1st year. But, if you are studying for less than 1 year, you must have around $1250 for every month of your study program to contribute as your living expenses.
| | |
| --- | --- |
| Expenses | Weekly average cost (In NZD) |
| Food & beverages | $136.50 |
| Clothing & footwear | $16.70 |
| Housing & household utilities | $202.10 |
| Household content & services | $32.20 |
| Health | $34.90 |
| Transport | $79.50 |
| Communication | $23.80 |
| Recreation & culture | $64.20 |
| Education | $15.30 |
| Miscellaneous goods & services | $71.70 |
| Other expenses | $56.20 |
Do you have questions regarding Study In New Zealand ?
Career Opportunities
Economy
The economy of New Zealand is a greatly developed free-market economy. It is the 51st-biggest national economy in the earth when measured by nominal gross domestic product and the 67th-biggest in the world when measured by purchasing power parity.
New Zealand has a great GDP for its size and population.
The Nation has one of the most globalised economies and depends greatly on international trade – mainly with Australia, Canada, the European Union, Japan, China, Singapore, South Korea and the United States.
New Zealand's 1983 Closer Economic relationship agreement with Australia means that the economy aligns closely with that of Australia.
New Zealand's different economy has a large service sector, accounting for 63% of all GDP activity as of 2013. Big-scale manufacturing industries include aluminium production, metal fabrication, food processing, wood and paper products. Manufacturing, Mining, gas, water, electricity, and waste services accounted for 16.5% of GDP as of 2013. The primary sector continues to control New Zealand's exports, despite accounting for only 6.5% of GDP as of 2013. The information technology area is growing rapidly.
Taxation in New Zealand is collected at a national level by the Inland Revenue Department on behalf of the New Zealand Government.
New Zealand is one of the least corrupt nations in the world, corruption exists in New Zealand.
In 2018, New Zealand's GDP was 205 billion with exports making up. 30 percent of GDP. Agriculture is the main industry fueling New Zealand's GDP. Manufacturing, film production, tourism and wine making are also in the mix.
How Is The Job Market In The New Zealand?
Job market has been stable over current years, driven by strong economic growth of around 3% yearly. Reflecting that, unemployment hit a 10 year low in 2018.
Healthcare: It approximately needs 380 extra specialists every year to meet the OECD normal by 2021.
Information Technology: New Zealand's tech sector is diverse and advanced. The industry is a major and growing business for New Zealand, last year it was growing 12%..
Forestry and Agriculture: Forestry and agriculture are among New Zealand's powerhouse industries. Along with fisheries and related trade they generated 44.6% of the total overseas trade in the year to June 2015 and employed over 141,400 people or over 6% of our total workforce.
Construction Jobs: Construction jobs in New Zealand is set for consistent growth as far as at least 2023 – replacing the pattern of boom and bust that has typified the industry here and around the world.
Engineering jobs: The lists are updated regularly. As at mid 2019, engineering shortages include: electrical, geotechnical, electronics, chemical, environmental, industrial, materials, mechanical, production, and structural specialities.

Draughtspersons: civil, electrical and mechanical
Technicians: civil, electrical, and mechanical.

Oil & Gas Jobs: New Zealand is a fast-emerging oil and gas producer with many under explored starts and significant petroleum potential. Where New Zealand differs from most worldwide oil nations is that it is located in an environment that is very favorable to lifestyle and presents some of the finest outdoor and recreational opportunities in the world without the challenges of a desert or big city areas.
Tourism & hospitality: The tourism and hospitality sector is big business in New Zealand. In fact, it's presently our 2nd biggest export earner, providing nearly 17.1% of total export revenues.
What Are The Average Salaries In The New Zealand?
Job categories with their median (average) pay, and pay ranges for jobs publicized currently.
| | | |
| --- | --- | --- |
| Job category | Median pay | Pay range |
| Accounting | $65,000 | $48,000 to $125,000 |
| Agriculture, fishing and forestry | $55,000 | $40,000 to $95,000 |
| Architecture | $75,000 | $50,000 to $125,000 |
| Automotive | $60,000 | $40,000 to $85,000 |
| Banking, finance and insurance | $65,000 | $45,000 to $125,000 |
| Construction and roading | $60,000 | $40,000 to $135,000 |
| Customer service | $48,000 | $40,000 to $65,000 |
| Education | $60,000 | $42,000 to $75,000 |
| Engineering | $75,000 | $48,000 to $130,000 |
| Executive and general management | $85,000 | $48,000 to $195,000 |
| Government and council | $70,000 | $40,000 to $145,000 |
| Healthcare | $55,000 | $40,000 to $85,000 |
| Hospitality and tourism | $50,000 | $40,000 to $65,000 |
What Are The Top Trending Jobs Or Careers In The New Zealand?
Police Officer
Registered Nurse
Psychologist
Secondary School Teacher
Accountant
Pilot
Primary School Teacher
Surgeon
General Practitioner
Veterinarian
Do you have questions regarding Study In New Zealand ?
Immigration & Settlement
How Many Years Of Post Study Work Can I Do In The New Zealand?
If you have complete a New Zealand qualification, you may be able to apply for a post study work visa that lets allow you to stay in New Zealand for up to 3 years. This will permit you to get some practical work experience. If your work is in a profession that has skill shortages, this progress your chances of finding a job in New Zealand. You may be qualified to apply for a further work visa or residence visa.
What Is The Possibility & Process Of PR
You can apply for a visa to work in New Zealand for up to three years after you complete your study if you have an sufficient qualification. A Post-study work visa lasts for 1, 2 or 3 years depending on the match of your qualification and where you studied. from the end of 2018 November, it replaces 2 previous visas:
Post Study Work Visa (open)
Post Study Work Visa (employer-assisted)
Can I Work While Studying In The New Zealand ? What Are The Wages?
New Zealand student visas generally allow full-time students to work up to 20 hrs a week while the academic year and up to 40 hrs a week during the summer break. This applies to both tertiary students and secondary school. Research PhD and master's  students can work 40 hrs a week all year round.
How Can I Become A Permanent Resident In The New Zealand?
The eventually goal to pursue a professional career is to get a placement of your choice related to your field of expertise. Therefore, you can apply for a permanent residence visa that permits you to stay in New Zealand for an indefinite frame of time and apply for public-funded services at the same time. A New Zealand PR is absolutely beneficial to get good job offers, based on various factors such as your years of experience, age, and educational qualification to name a few. This visa also permits you to travel to and from New Zealand to any part of the world, without any conditions.
Benefits of a Permanent Residence VISA
A few of the many benefits that follow a PR in New Zealand are:
You can live, travel, work and study in New Zealand continually without any restrictions
You can use medical facilities at subsidised rates as well as social security benefits
Your children shall be acceptable for free education at state-run schools and universities
You can sponsor your relatives to apply for permanent resident visas, support they meet the residency and assurance of support requirements
You can apply for New Zealand citizenship after staying in the nation for a few years, needless to say that you fulfil all their other criteria such as basic usage of English language, good character, communicative skills and a clear intent to continue staying in the nation
Children born in New Zealand shall naturally gain citizenship of the nation by birth
How To  Become A Citizen Of The New Zealand?
To apply for citizenship, you must have been a resident for around five years, and only travelled out of country for a short amount of time every year. You must therefore have been available in New Zealand with a Resident visa for a total of around 1,350 days and for at least 240 days in each of those five years.
Do you have questions regarding Study In New Zealand ?
Education System
What Are The Various Intakes Of Admission In The New Zealand?
New Zealand generally has 2 intakes i.e. January and July, with few universities offering numerous intakes in September and November. You should begin your admission process around 6 months before the application deadline. Typically, most universities have 3 deadlines during one intake. It is up to the comfort of the students which deadline to plan for. You must be done with your aptitude and language tests by 3 months before the deadline. The end of 3 months should be dedicated to filling out the application form properly.
It is important to ensure that the 'complete application process' along with appearing for interviews and visa application process should be finish by Oct-Nov for the February intake.
If you are looking for admission into vocational courses, then some courses may have admissions open even in March, April, May or July.
Which Are The Different Types Of Programs/Degrees Available In The New Zealand?    
Our education system reflects our diverse and unique society, which welcomes different abilities, ethnic groups, religious beliefs, income levels and ideas about learning and teaching.
New Zealand's education system has 3 levels:
Initial childhood education -from birth to school entry age
Secondary and Primary education -from 5 to 19 years of age
Further education -higher and vocational education.
Higher education
Higher education courses can be chosen by students to get an advanced degree and continue their studies in New Zealand. There are 3 major types of higher education that lead to master, bachelor and doctoral degrees. Teaching at universities normally takes place in big group lectures and small group tutorials.
VET
A vocational education and training (VET) qualification can give a pathway to entering the university or workforce. There are many vocational training courses in field like -information technology, art, business services and media, tourism, Hospitality, childcare, , mining, transport and logistics, construction, manufacturing and rural industries.
Pathway programs
There are also many pathway programs to higher education for foreign students including English language preparation programs and foundation studies. These make secure that students receive the additional support and assistance they need to succeed.
After graduation
The New Zealand Government gives pathways for recently graduates to live and work in New Zealand. Depending on the field of study, you may have the convenience to stay and work in New Zealand for up to 4 years initially.
Your graduate pathway has 2 steps: a post-study work visa that gives you up to 12 months to find a job in a related area of study, or an employer-assisted work visa that permits you to stay in New Zealand for either 2 or 3 years to gain work experience related to a particular job with a specific employer.
Postgraduate study
If you are completing your bachelor degree, how do you know if attempt for postgraduate study in New Zealand is the next step for you? Deciding to go for postgraduate study is a big decision. It means investing more time and staying out of the workforce a bit longer, but it can also be a very worthwhile investment in the long term.
What Entrance Exams Are Required To Study In The New Zealand?
Language exams
International English Language Testing System (IELTS), Test of English as a Foreign Language (TOEFL) and Pearson Test of English (PTE) are all standard language tests, which are required to be taken for the aim of getting admission to colleges. These follow various structures, formats and result bands. These tests are all diverse in various ways but many colleges ask for any one of the test. So it's up to the student to choose which exam to appear for.
Repetition of exams: IELTS can be taken for an unlimited times. TOEFL can be appear as many times as wished, but cannot be taken more than once in a 12-day time frame. It's the same with PTE; it can be appear as many times as one wishes to. You must wait to get your scores before you can book your next test.
Fee: The exam fee is for IELTS is INR 14,000 , for TOEFL is INR 13,625 (US $180) and for PTE. is INR 13,300.
IELTS (International English Language Testing System)
One of the go-to options for proof of English language proficiency is IELTS. If you are taking admission in New Zealand universities, you will need to sit the IELTS Academic exam, which consists of Reading, Writing, Listening, and Speaking sections, for INR 14,000. On an average, academic institutions require a band of 6.0 that is not older than two years. Immigration New Zealand normally asks for an IELTS score of 6.5.
TOEFL (Test of English as a Foreign Language)
A close second to IELTS in terms of popularity, TOEFL is also a proof of English skills accepted by New Zealand universities. Most students prefer taking the TOEFL iBT over the PBT or CBT, which are different modes of the exam.
The test costs INR 13,518 to sit the exam, that contains the four sections of Reading, Writing, Listening, and Speaking. Universities ask for an overall score of around 80-90, which must not be older than two years. TOEFL scores (except for the iBT Home Edition) are accepted for visa purposes as well, and the cutoff is 79 overall.
Do you have questions regarding Study In New Zealand ?
Application Process & General Requirement
What are the different types of student visa for New Zealand?
| | | |
| --- | --- | --- |
| SR.NO | TYPE OF STUDENT VISA | DESCRIPTION |
| 1 | FEE PAYING STUDENT VISA | Study full-time for up to 4 years and be able to work part-time |
| 2 | Exchange Student Visa | Study full-time for up to 4 years for an approved student exchange program |
| 3 | Foreign Government Supported Student Visa | Study full-time for up to 4  years on a foreign government loan or scholarship |
| 4 | Pathway Student Visa | Study up to five years for 3 consecutive courses on a single student visa and be able to work part-time |
What Documents Are Required For  New Zealand's Fee Paying Student Visa?
Below is the list of documents required for visa application for study in New Zealand:
Should be valid for 3 months after the period of your stay in NZ.
A letter of acceptance from a New Zealand education provider, which states the minimum course duration, total tuition fee and whether the tuition fee is in domestic and foreign currency. The course must be approved by the New Zealand Qualifications Authority
An offer of place from an educational institution approved by the New Zealand Qualifications Authority
A return air ticket to your country, or evidence of sufficient funds to buy one.
Do you have questions regarding Study In New Zealand ?
General Information
Popular Cities To Study In The New Zealand
Auckland: Auckland, based around 2 big harbours, is a major city in the north of New Zealand's North Island. The iconic Sky Tower has views of Viaduct Harbour it In the centre, Viaduct Harbour is full of superyachts and lined with cafes and bars. New Zealand has deferent type of degrees, pathways and programmes for international students who want to come to Auckland for study. Auckland is home to the University of Auckland, Massey University and AUT, as well as a wide range of academy of technology, specialist education providers and English language schools. It also has a powerful network of excellent primary, intermediate and secondary schools.
Hamilton: Hamilton is a city in the Waikato district of New Zealand's North Island. Whether you are looking for a outstanding university or a best leading secondary school, the Waikato district can give you the education adventure of a lifetime. Hamilton, the largest city in the district, is a lively student hub known for its gardens, walks, underground music scene and exciting nightlife. In Taupo, you can experience fun outdoor pursuits while developing your English or studying at a supportive school.
Christchurch: Christchurch, known for its English heritage, is situated on the east coast of New Zealand's South Island. Christchurch is most liveable city in New Zealand's, and a unique study in a foreign country, with a friendly and cultural atmosphere that will make students feel safe and welcomed. Enrol in one of the domestic universities and you will gain knowledge from experienced teachers, actively engaged in research and prepare for the competitive job market.
Nelson: Nelson is a city on the South Island of New Zealand, covering Tasman Bay. It's known for domestic arts and crafts stores, and art galleries. It's also a well-known base for nearby caving sites, vineyards and Abel Tasman National Park. The Nelson, Tasman and Marlborough region has an expanded network of primary, intermediate and secondary schools. The region includes New Zealand's earliest state secondary school, Nelson College, and one of the country's biggest tertiary providers, Nelson Marlborough Institute of Technology.
Dunedin: Dunedin is a city at the head of Otago Harbour on the South Island's southeast coast. It's known for its Edwardian and Victorian architecture, Maori and Scottish heritage and a huge student population. Dunedin is a very small city of approximately 120,000 people. Dunedin is a topmost choice for foreign students who are looking to get away from fast-paced lifestyle and an urban while experiencing the prestige of a world-class education.
Invercargill: Invercargill is a city near the southern edge of New Zealand's South Island. It's a entrance to wilderness areas including Stewart Island, with its Rakiura Track. The Southern Institute of Technology is a governed institute presenting tertiary education programmes. SIT is situated in Invercargill, New Zealand with smaller campuses in Christchurch and Queenstown. SIT has a proud history of providing students with excellence education across a range of subject including Business, Sports, IT, Health Sciences, Trades, Engineering, Hotel Management, Hospitality, Digital Media and Creative Arts.
Wellington: Wellington is the capital of New Zealand, situated near the North Island's southernmost point on the Cook Strait. Study in the Wellington city and you will be welcomed into a cooperative, highly-associated community of learners and achievers. You'll have access to world-class education providers, from schools to universities, and be able to choose from a large range of study programmes and courses.
Climate
New Zealand's climate varies wildly. The far north has subtropical weather throughout summer time, while inland alpine region of the South Island can be as cold as -10°C in winter. However, most of the country located close to the coast, which means mild temperatures year-round.
New Zealand has 4 seasons that occur in the reverse order due to its location in the Southern Hemisphere. The average yearly temperatures range between 10°C in the south to 16.1°C in the north. Temperatures hardly exceed 30°C or fall below 0°C.
Winters are cold, with average temperatures between 7.2°C and 15.6°C in the lowlands. The South Island is colder compare than the North Island. Snowfall occurs majorly in the high mountains and interior areas. Spring is mild and often sees alternate periods of shine and rain. Autumn is mild to cold and sees an increase in precipitation.
Do you have questions regarding Study In New Zealand ?