Best MBA Colleges in the World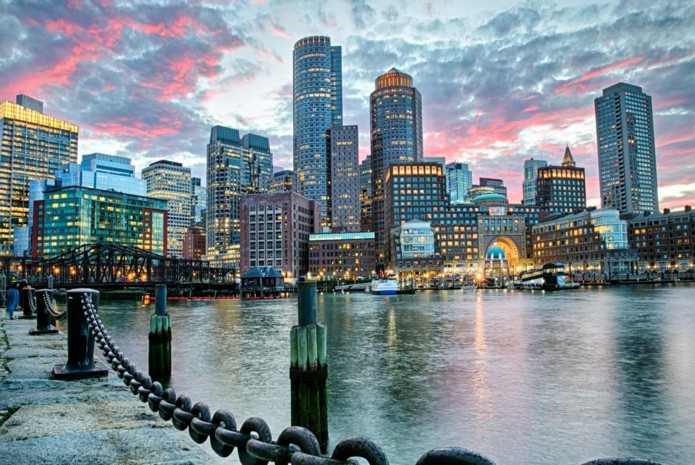 Introduction
Masters in Business Administration have long been and continue to be one of the most desirable academic qualifications for students all over the world. It is quintessential for students who aim to study MBA abroad to find the right program or course in the best business school. It just does not end here; they also need to create an impressive application to secure their admission to their desired college.
To achieve MBA abroad for Indian students is a challenging task. But, this is easy once the student seeks the assistance and expertise of Flamingo Educare – a prominent study abroad consultant in Ahmedabad.
We enable the students to get into some of the best MBA colleges in the world. Business schools across the globe offer a wide range of MBA programs that are specifically designed to create ethical business leaders for the global economy. Schools provide a range of specialized disciplines to help students advance in the field of management. Students have the opportunity to study from teachers who are business experts. Deserving students can also avail themselves of various scholarships for international students.
Your search for the best and apt business school to pursue your dream of a Master's in Business Administration ends here. Our expert team will share all the relevant details with you. I am going to share ahead a few of the globally renowned MBA colleges.
1. Harvard Business School

Image Source : https://www.stacyblackman.com
About Harvard Business School
Studying in the United States is synonymous with studying abroad. It is also true while pursuing an MBA in the United States. Harvard Business School is regarded as one of the best MBA colleges in the world.  It is one of the oldest institutions of higher learning that offers exceptional quality education to students across the world. Established in 1908 in Boston, Harvard Business School provides a diverse group of transformative and learning experiences to help students develop as global leaders. Harvard Business School MBA curriculum focuses on innovation, entrepreneurship, and real-world practices.  Most students pursuing an MBA program at HBS receive merit-based scholarships. It ensures the highest possible percentage of Harvard business school placements.
The program aims to develop business leaders by enhancing students' leadership skills. Harvard Business School is ranked first in the QS world university rankings. It ranks 4th amongst the top ten MBA universities in the world.
Procedure for applying to Harvard Business School
Acquiring admission into Harvard Business School can be a daunting task. The admission committee evaluates each application. A few things one should remember while applying for HBS is to begin your research on Harvard at an early stage. You can do so by networking with the current students of HBS, alternatively seeking help from Flamingo Educare to have a complete idea about this college.
The primary step while applying to this school is to write an application. Submit your IELTS/PTE/TOEFL scores, resume, and pay the application fees as per the current norms. Thank your stars if your application is accepted and an interview is lined up for you, as at this stage itself, you are way ahead of most of the other applicants.  Within 24 hours of the interview, the applicant must submit a written outlook on the discussion you had.‍
Harvard Business School MBA courses
There are myriad course options at HBS. To name a few: Leadership and Organizational Behavior; Technology and Operations Management, Financial Reporting and Controlling, Accounting and Management, Strategy, Business, etc.
Harvard Business School Fees
To give you an idea about the fees – the Harvard Business School fees are around INR 50 to 60 lakhs per year. Though remember this may vary depending on several terms and conditions.
Scholarship at Harvard Business School
You will be surprised to know that almost 50% of the class in HBS receives need-based scholarships each year. But there is a catch in it. Applicants should remember the important dates to apply for these scholarships.  Flamingo Educare will help you with these dates and also advise you to keep your finances ready accordingly.
Horace W. Goldsmith Fellowship, Boustany MBA Harvard Scholarship, The Robert S. Kaplan (MBA 1983) Life, Sciences Fellowship, and others are among the popular scholarships offered by HBS. Students seeking HBS scholarships should have an excellent academic background, can only apply once they have received admission for the HBS MBA program, and need to give an interview.
2. London Business School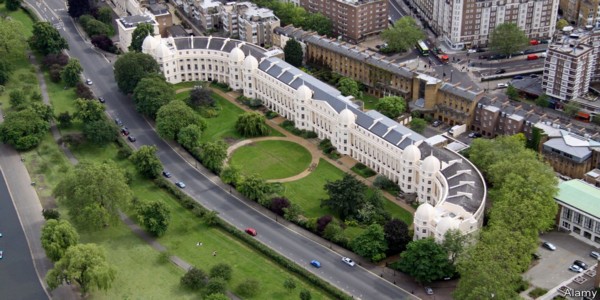 Image Source : https://www.economist.com
About London Business School
Established in 1964 in London, the London Graduate School of Business Studies is now; known as London Business School.  For three years in a row, the Financial Times rated the London Business School as the best business school in Europe.
The school offers a wide range of knowledge, resources, and learning opportunities to international students. The London Business School has two campuses: one in Dubai and the other, the main campus, in London. Dubai campus was established in 2007 with two new programs; Executive MBA and Executive Education Program.
The school offers the best facilities for students like cafes, a research center, a student's club, a sports center, etc. You should check out the alumni of London Business School. Cyrus Pallonji Mistry, former Chairman and CEO of the Tata Group, Amina Taher, Vice President; Etihad Aviation, Kumar Birla, MBA, 1992 – Chairman, Aditya Birla Group, and others are among the school's noteworthy alumni.
Ranked amongst the top ten best MBA colleges in the world, the MBA program has the best market placement. London business school placements are in various sectors like Finance, Technology, Consulting, Investment Banking, etc.
How to Apply at London Business School?
London Business School constitutes around 80 to 90% of international students. However, international students need to display their proficiency in the English language, student Visa, recommendation letters, and a few other requirements. International students should have cleared TOEFL, IELTS, PTE, etc., to prove their English language proficiency.
Remember that the new admission intake rate is low, so make sure you get high marks on these exams if you want to get in. Let me share some handy tips while applying for LBS. They are – do your research well and get in touch with current students, alumni to find out more about the school. Work on your strengths and weaknesses. Be clear about your goals; post-MBA, and demonstrate how London Business School fits in with them. Show your mentorship or leadership skills, compassion; and that you are a well-rounded person.
London Business School MBA courses
Some of the London Business School MBA courses are Global Leadership Assessment for Managers, Perspectives in Business Ethics, Operations Management, Microeconomics for Managers, Strategy, etc.
London Business School Fees
The tentative tuition fees at London Business School are around INR 60 to 70 lakhs per year. On top of the tuition fees, students also need to pay for the Student Association Fee, which is around INR 25000 to 30000.
Scholarship at London Business School
Several scholarships are available to deserving students at London Business School. Scholarships for Indian students who have received admission or seeking it at LBS; are supported by different organizations in or outside India. London Business School offers scholarships to students based on their academic performances. Some of the scholarships are London Business School Fund Scholarships, INLAKS Foundation Scholarships, Narotam Sekhsaria Scholarship Program, Aga Khan Foundation International Scholarship Program, Mark Le Goy Scholarship, etc
3. Columbia Business School
Image Source : https://www.businessbecause.com
About Columbia Business School
Columbia Business School, founded in 1916 in Manhattan, New York City, is one of the country's oldest business schools when compared to other universities. It is also renowned for its close ties with the financial sector and as one of the six Ivy League business schools in the world. The MBA program of CBS is consistently rated amongst the best MBA programs across the world. In 2020, The Financial Times ranked Columbia Business School Ranking at 11th place amongst other business colleges of the world.
The school began with only sixty-one students and eleven full-time faculty members. Now the strength of the school is around 150 faculty members and approx 1500 students. Though the faculty members of this school possess expertise in varied subject areas, the school is renowned for its core strength in subjects like mergers and acquisitions, investment banking, private equity, and alternative investments.
Talking about the Columbia Business school campus, most classes take place in Warren Halls – located on Amsterdam Avenue and at Uris – located at the Morningside Heights Campus. CBS also utilizes the complete resources of Columbia University.
The notable alumni of Columbia Business School include some renowned personalities like Kevin Burke – CEO of Consolidated Edison, Warren Buffett – CEO of Berkshire Hathaway, Harvey Schwartz – President of Goldman Sachs; James P. Gorman – CEO of Morgan Stanley, Vikram Pandit – CEO of Citigroup, etc.  About Columbia Business school placements, around 90% of the graduates receive their job offers within three months post their graduate degrees.
How to Apply at Columbia Business School?
Columbia Business School similar to the other post-graduate programs requires an extensive list of requirements.  Students need to submit their duly filled admission form and official documents such as English language proficiency scores, GMAT or GRE scores, letter of recommendation, and application fees. There may be some modifications to the application process for CBS; contact us for the most up-to-date requirements for CBS admission.
Columbia Business School MBA courses
Columbia Business School's core curriculum consists of eight half-term and two full-term courses. The curriculum is designed in such a way that it provides students with an in-depth mastery of applied functional areas and academic disciplines. A few of the courses are Lead: People, Teams, Organizations, Financial Accounting, Corporate Finance, Strategy Formulation, Managerial Economics, Global Economic Environment, Operations Management, etc.
Columbia Business School Fees
The approximate tuition fees to pursue an MBA at Columbia Business School are around INR 60 to 70 Lakhs per year. It is advisable to check the latest fee structure on the CBS website or meet a counselor at Flamingo Educare to discuss CBS tuition fees and other expenses.
Scholarship at Columbia Business School
Admission to the elite Columbia Business School is an extraordinary opportunity. On top of it, it is located in New York City, one of the best cities in the world, fast-paced, surrounded by industry giants, envious vibe, but all this comes with a price. Hence to help students to balance the financial side – CBS offers several scholarships to make this grad school in the city a bit more manageable. Deserving students are offered merit-based scholarships. Some other scholarships are the Forté Foundation Scholarship, Toigo Fellowship, Columbia Fellows Program, Board of Overseers China & India Fellowships, Meyer Feldberg Distinguished Fellowship Program, etc.
4. Yale School of Management

Image Source : http://freemancos.com
About Yale School of Management
In 1976 the Yale Corporation built the School of Organization and Management to offer students with a masters' degree in business and public management. It was renamed Yale School of Management in 1994 in New Haven, Connecticut, USA. It began offering a full-time MBA program in 1999 and quickly rose to become one of the top MBA colleges in the world. Yale School of Management is one of the country's smallest business schools.
Yale School of Management Ranking in 2020 for its full-time MBA programs was 14th as per the Bloomberg Business Week, 21st as per The Economist, The U.S. News and World Report rated it ninth, and Forbes ranked it 11th as one of the best business schools based on the school's ROI.
In terms of Yale School of Management placements, the majority of MBA graduates from this school find work in a variety of industries. The consultancy sector hired the most graduates from this school, followed by Assorted Finance companies like diversified financial services, investment management, etc., and technology. Some of the notable alumni of Yale SoM are Indra Nooyi – Chairman, and CEO, PepsiCo; Claire Hughes Johnson – Vice President, Google; Kelly Smith, Corporate Vice President, New York Life Insurance Company; Rebecca Lilly Brooks – Private Wealth Advisor, Morgan Stanley Private Wealth Management, and many more.
How to Apply at Yale School of Management
Aspiring students can avail themselves of admissions at Yale SoM in 3 intakes in a year. The acceptance rate at Yale SoM is around 6% which means that students with excellent academic scores only may have the chance to get admission. At the college, each academic program has its application portal. Students need to pay around USD 250 as the application fee. Some of the other essentials are your GRE or GMAT scores, Letter of Recommendation, Resume', English language proficiency scores, college transcripts, completed video questions, etc.
Yale School of Management MBA courses
Yale School of Management in addition to the two-year MBA program also offers an executive MBA program for employed students. Some of the courses are Asset Management, Global Affairs, MBA for Executives, Master of Advanced Management, Master of Management Studies in Systemic Risk, etc.
Yale School of Management Fees
The Tuition fees at Yale School of Management are a bit higher compared to other highly-ranked business schools in the USA. The annual tuition price for the academic year 2021-2022 is estimated to be between INR sixty and seventy lakhs. There is also an additional program fee of around INR 1.5 lakhs per year. It is always a good idea to check the institute's official website for the most up-to-date fee structure.
Scholarship at Yale School of Management
Yale School of Management considers all applications for merit-based scholarships. Applicants do not have to submit separately for a scholarship at Yale SoM. If the student is eligible for it, then they are notified about it during their admission stage.
At SOM, all applications for merit-based scholarships, which do not require a separate application, are considered. At the time of admission, scholarship recipients are informed of their merit-based eligibility.
The institute also assists its student to look out for external scholarships and assists to manage their finances.
5. UC Berkeley (Haas)

Image Source : https://poetsandquants.com
About UC Berkeley
Berkeley Haas or the Haas School of Business is the name of the business school at the University of California, Berkeley. It is one of the oldest business institutes in the USA. The location of this school speaks volumes. It is close to Silicon Valley and San Francisco Bay Area, thus serving as a nursery for innovators and technologists. The campus is divided into four buildings, with a central courtyard in the southeast corner.
The Berkeley Haas ranking is amongst the best MBA colleges in the world by The Financial Times, The Economist, Bloomberg Business Week, and QS World University Rankings.
UC Berkeley MBA program curriculum is based on the fundamentals of finance, general management, organizational behavior, marketing, and strategy. UC Berkeley admission for MBA programs is based on the applicant's professional experience, academic aptitude, and personal qualities. A one-on-one session with one of our trained counselors will answer all of your questions.
Once you are about to receive your MBA degree, you will be recruited by some of the renowned companies. UC Berkeley placements for MBA graduates have always been the talk of the town. Some of the renowned recruiters are Google, Amazon, JP Morgan, Goldman Sachs, Samsung, Microsoft, Morgan Stanley, McKinsey, etc.
How to Apply at UC Berkeley?
While applying for the MBA program at UC Berkeley, students are evaluated based on their academic background. The applications have to be submitted online combined with their resume's GRE or GMAT score, university transcripts, letters of recommendation, scores of English language proficiency, etc. Students must also pay an application fee of approximately USD 200.
UC Berkeley MBA courses
The UC Berkeley MBA curriculum has 12 courses covering topics like leadership skills, statistical analysis, economics for business, financial accounting, decision-making, marketing ethics, etc. Apart from these courses, students can also avail themselves of experiential learning initiative courses such as clean technology, international business development, and socially responsible investment. All this along with hands-on training at some prominent companies of the world.
UC Berkeley Fees
The approximate tuition fee for the full-time MBA program at UC Berkeley is around INR 50 to 60 lakhs per year. Students should note that the fees are subject to change; hence it is advisable to check the official website of the HAAS School to get the exact info.
Scholarship at UC Berkeley
UC Berkeley – HAAS offers several scholarships – need-based and merit-based scholarships. To name a few of them; Berkeley MBA Grant, Berkeley Haas Scholarships, Galloway MBA Fellowship, Finance Fellowships, Blue Duck Scholarships, and many more.
Conclusion:
There is no doubt that the USA holds the numero uno position in the world in business school rankings. Nevertheless; students should first decide the course whether they are interested in investment banking or wish to be a consultant. Once you have shortlisted the study course, the next step is to select the universities. However, do remember to shortlist the universities based on the eligibility criteria. Prepare yourself accordingly for the tests. At the same time, begin collating all the necessary documents required to seek admission.
Remember to create a customized application form that overshadows your flaws and highlights your accomplishments. And just in case, to have better assistance to shortlist the best MBA colleges seek our expert counselor guidance at Flamingo Educare to match the right options based on your profile.