How to write the perfect Statement of Purpose (SOP) Strategies, Tips & Examples

What is a Statement of Purpose (SOP)?
A statement of purpose (SOP) is a letter of intent required by the foreign universities, from the student to be admitted to a particular program. It is the best way to explain your goals, career path, interests, contributions, and the force that drives you to pursue a particular course at the esteemed university. The SOP is usually submitted in the form of an essay, but some universities prefer to keep it question-based as well.
Importance of an Academic SOP
A good SOP is the most critical part of the admission process. It is a way to portray your ambitions and goals in a letter format to the university's application team.
SOP writing is a way to communicate why you're the most eligible candidate for the university's program, and with excellent writing skills, it can make you stand out from the crowd.
Your SOP does not only depict your academic performance but also reflects on your skills, hobbies, personality, attitude and so much more. Figuring out how to write a SOP can be daunting, which is why we, at Flamingo Educare, are here to help you at every step of the study abroad process.
Tips to write a statement of purpose (SOP)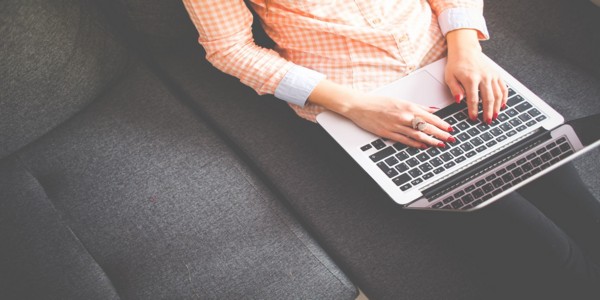 Image Source: https://www.northeastern.edu/graduate/blog/wp-content/uploads/2017/03/personal-statement-2.jpg
Writing an SOP is not as difficult as it seems. The SOP should usually be divided into 5 paragraphs to make it look clean and effective. Here's a checklist for an effective SOP:
Paragraph 1:
Brief Introduction of yourself
Program, university & intake details
2-3 lines for explaining what you will be covering in the SOP
Paragraph 2:
Educational qualifications, project work details
Who inspired you to pursue abroad education (e.g.: father/mother)
Work experience, internships (if any)
What motivated you to choose the subject
Paragraph 3:
What inspired you to choose the field
Skills that make you a fit for the course
Reasons that made you finalize the university & program, what you value about the university
Paragraph 4:
Reasons to choose the particular country
How pursuing your education in this country will enhance your skills
Paragraph 5:
Your career goals after completing the program
Preferred job roles and companies you wish to work for
Will you return to your home country? If YES, then why?
In the end, write a closing statement that expresses a thank you to the admission officers who reviewed your application, and shows your enthusiasm & excitement about being a part of their esteemed university.
2 important tips to keep in mind after completing your SOP as per the format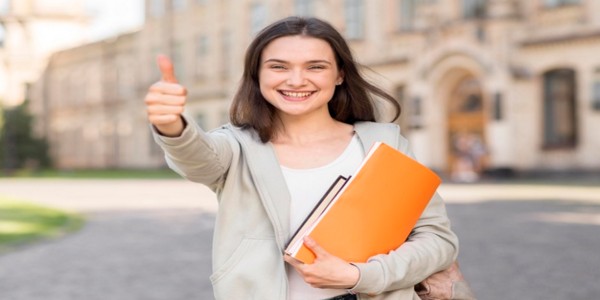 Image Source: https://soppro.in/wp-content/uploads/2021/05/sop-writing-for-university-applications-1.jpg
1. Check the plagiarism
It's very easy these days to find things on search engines and copy-paste them when we don't possess certain skills. But while writing an SOP, the most important thing to note is to write the SOP in your own words. None of the sections should be a simple copy-paste from any templates or sample SOPs.
Using any shortcuts will not help you stand out and there are chances that your application might not be reviewed.
So make sure, you always write the SOP on your own. If you cannot, we at Flamingo Educare are here to assist you in writing an SOP.
2. Refine all grammatical errors
We might know how to write, but sometimes we end up making small mistakes that can lead to portraying our skills completely wrong to the admissions committee.
So the second most important thing to note after framing an SOP is to check your spelling & grammatical errors to make sure it doesn't look bad on your part.
Checking grammatical errors is not difficult, there are a lot of tools available online to help you do so.
FAQs for Statement of Purpose (SOP)
1. How to polish my SOP?
For this, follow 3 simple steps:
Once you have written a first-hand draft of your SOP, make sure you check if there are any grammatical errors and formatting blunders.
The next step is to look at your SOP through the eyes of the admission committee and try to find out if anything is missing
Show your SOP to your friends and family and notice how they react to what you have written. But in this case, make sure you do not change the format of the SOP.
2. Is a personal essay and SOP the same?
An SOP is a letter that communicates your motivation, inspiration, goals, experience, education, skills, activities, and so on.
A personal essay is just a one-page essay that explains your motivation, goals, achievements, and experiences.
The personal essay is a more personal statement than an SOP. Whereas the SOP is a more detailed version of the SOP.
3. Are 500 words enough for SOP?
To fit everything with clarity in 4-5 paragraphs, any number of words between 800 – 1000 words is a good limit for a statement of purpose. Any number of words more than 1000 is okay, but it might seem too long to review.
To know more about writing a sop, application processes for universities, top countries to pursue education, top courses to study, the process for application in different universities & countries, feel free to contact Flamingo Educare.