Overview
Australia is the sixth-largest country by land area in the world & is the only Island Continent in the world. It is a culturally diverse and democratic country, and the people who live here are all highly skilled, making it one of the strongest performing economies in the world. The capital city is Canberra, and it is located in the southeast between Sydney and Melbourne.
With some of the world's oldest geological features, Australia is the world's driest continent and also Australia is the only continent in the world without an active volcano.
Australia is a beautiful place and it has unique nature such as beautiful beaches, an ocean within reach, and boundless spaces and landscapes that look like they're from another world!
One of the most wealthy countries of the Asia pacific region, Australia has enjoyed this place from the last two decades. Australia is very competitive in the international market in the fields of technologies, insurance services, financial services and manufactured goods.  In the export sector, Agriculture and Mining are very important. The 10 free trade agreement of Australia is with nations like Japan, USA, South korea and China and also the Association of Southeast Asian Nations. Similar such agreements are ongoing with European nations and the UK after Brexit from the EU.
The third most popular destination to study for international students across the globe is Australia after the USA and UK. High quality of education, friendly natives and cultural diversity are the main reasons why international students choose to study in Australia. With all possible varieties of courses right from Management , Engineering , Hospitality , IT, and so , Australia offers a huge range of career options for students.
At Flamingo Educare, we not only help you choose the right academic institution for you but also provide honest career guidance to help you make a life in Australia by improving your overall employability. We represent more than 30 universities across Australia which include some of the most prestigious Universities like University of Melbourne, University of sydney, Australian National University, University of Queensland, Monash University, University of New South Wales and many more.
OFFICIAL NAME :

The Commonwealth of Australia
FORM OF GOVERNMENT :

Australia a constitutional monarchy and parliamentary democracy.
POPULATION :

25,499,884 (2.5 Crores)
OFFICIAL LANGUAGE :

English
MONEY :

Australian dollar (AUD)
AREA :

7.692 square miles (19.922189 square kilometers)
GDP :

$1.4 trillion (nominal, 2019 est.) $1.4 trillion (PPP, 2019)
Why Study In Australia?
After the United States and the UK, Australia is currently the 3rd most popular destination for international students to get the best carrier opportunity and get the best study abroad.
Australia is famous for many international students because here they can choose to study in the high quality of education which is provided by universities, friendly natives, and cultural diversity.
Australia was chosen by International students for their study because they will get the top universities to educate themselves, vibrant cities to stay in, incredible nature, and reasonable climate.
Australia is a diverse country and that has a huge variety of opportunities for students and they get the best education in Australia from famous universities.
Australia's universities are ranked among the world's top hundred universities and they provide high-quality education for the locals and the international students.
In Australia, International students always get an unrivaled range of study options, such as more than 1100 institutions, and also get the chance to choose their favorite courses from 22,000 courses for the career, across every discipline and at every level of education.
Australia's famous thirty-six universities get ranking in the recently released list by QS World University Rankings 2021.
ANU – Australian National University is once again getting the top rank in Australia's university.
Extraordinary heritage of innovation means your potential for success is boundless, and gets the chance to get great success in your life when you are studying in Australia.
Do you have questions regarding Study In Australia ?
Top Universities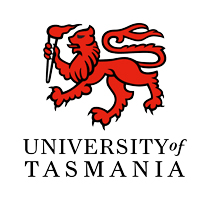 University of Tasmania
Established in : 1846
Approx Fees : 13,837.50 AUD - 14,837.50 AUD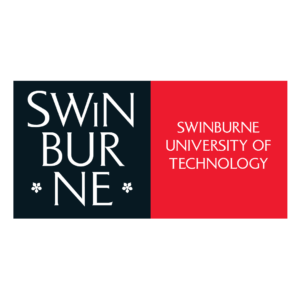 Swinburne University of Technology
Established in : 1908
Approx Fees : 25,282 AUD - 26,282 AUD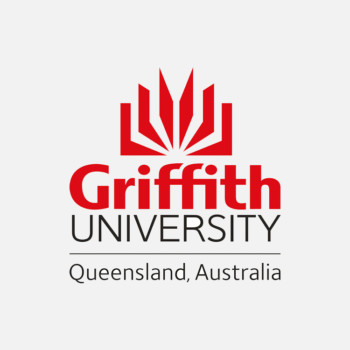 Griffith University
Established in : 1971
Approx Fees : 8,768 AUD - 10,000 AUD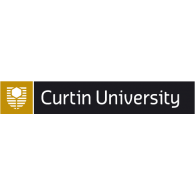 Curtin University
Established in : 1966
Approx Fees : 20,000 AUD - 45,000 AUD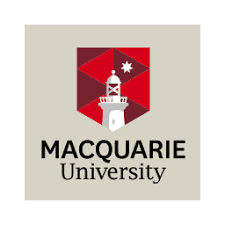 Macquarie University
Established in : 1964
Approx Fees : 20,000 AUD - 45,000 AUD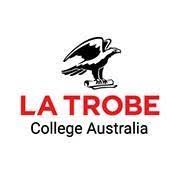 La Trobe College, Australia
Established in : 1964
Approx Fees : 40,200 AUD - 50,200 AUD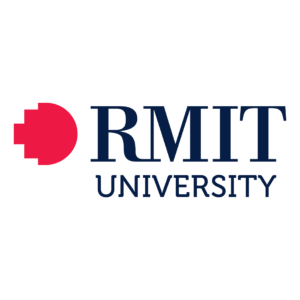 RMIT University
Established in : 1887
Approx Fees : 20,000 AUD - 45,000 AUD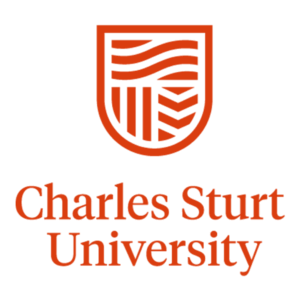 Charles Sturt University, Melbourne
Established in : 1989
Approx Fees : 30,400 AUD - 31,400 AUD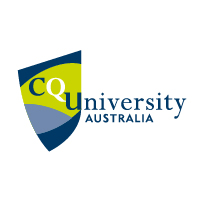 CQUniversity Australia
Established in : 1967
Approx Fees : 5,742 AUD Per Semester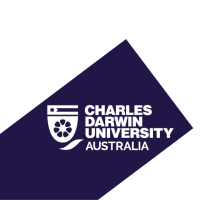 Charles Darwin University
Established in : 2003
Approx Fees : 17,168 AUD - 18,168 AUD
Top Courses In The Australia
Popular Courses To Study In The Australia
Business Management:
There are lots of aspiring business leaders and managers of the future, making business and management the ultimate favorite for many scholars. Business schools in Australia are globally renowned and have a pivotal target on the Asia Pacific area, providing and equipping students with a worldwide perspective.
Medical Science:
Australian medical degrees often contain clinical practise in the programmer as well as problem resolving and self directed learning. Getting a medical degree in Australia usually needs 5 to 6 years to complete. Australian medical qualifications are identified internationally and admission to medicine in Australia is highly competitive.
Engineering:
The human population is growing, and also technology grows with it. Engineering means that infrastructure reliable, structures are sustainable, transportation designed for minimal environmental impact while being appropriate for the purposes, and energy resources are used properly.
Architecture:
It's an industry that is being challenged and changed by environmental requirements. Accounting for sun, wind, rain and designing homes and businesses that are energy effective and have minimum impact on the landscape is incredibly valuable. Architecture, both  residential and commercial, is a career choice that's in demand in Australia.
Computing and IT:
Software and computer science engineers are in demand, both in Australia and internationally. With the eruption of AI, the possibilities and growth potential for those in this areas are rich. Specializing in fields like machine learning, data management and banking give great career outcomes.
Business Analytics:
Business management degree holders and specifically MBA degree holders are always important for any business organization in any nation. Australia has got quite a few top notch MBA programs along with best return on investment. For the first time (to the best of my knowledge), management consultant position got featured in the MTLSS list; earlier it was under the STSOL level. In extra to, management accounting and management consulting is also there in the MTLSSL category.
Tourism & Hospitality Management:
Australia is great for its breathtaking and scenic and natural beauty. Australia is known as the land of dreams, and great for amazing landscapes, laid-back cities, and attracts tourists from all over the world and gorgeous beaches.
Earth Sciences and Related Fields:
Australia is very rich in mineral resources and the minerals industry is a essential part of the Australian economy. Australia has its large mines attract various metallurgists and mining engineers from all around the world. including US and India. Australia has got a superb prominence for education and academic research in the area of mining metallurgy – both in non-ferrous and ferrous fields.
Agricultural Sciences:
Australia has also got immense career opportunities for agricultural scientists, forestry consultants, agronomists and agricultural consultants. In fact, agricultural placements or jobs are also there in the SOL; which means applicant holding a degree in Agricultural Sciences and having adequate work experience can also migrate to Australia without doing a degree in Australia. However, applicants having a degree from Australia will have more preference in the job market.
Top 5 Pg Courses In Australia
Engineering & Technology. Engineering and technology continue to attract students from across the world to Australian Universities, The engineering and technology field is one of the biggest in Australia. It is also one of the most famous fields among foreign students due to the strength of Australia's technology sectors and mining.
Accounting and Finance: Another course that drives foreign student volumes to the continent nation is Accounting and Finance. In fact, a big number of scholars are planning to study in Australia and go for accounting degrees over management degrees. The reasons are many but mainly the most authoritative reason for this trend is that you no need have a degree in accounting to apply for a masters in accounting and finance
Management: Masters in Management in Australia has started taking attention. Australian schools have been running Masters in Management programs (MiM) for a while and have started coming into the public attention.
Education: The high demand for a skilled workforce in the nation continues to drive volumes to courses and another course that is generally popular in Australia in Education. With 9 Australian Universities featuring in the Topmost 50 universally for the subject, there is little reason to doubt the effectiveness of these courses.
Computer Science & Information Technology: The large advancements in technologies continue to drive pupils towards the courses. The relatively relaxed eligibility norms, the successful industry as well as the research support makes Computer Sciences and Information Technology as well as Information Science one of the topmost sought after master's programs in Australia.
Top 10 Universities Of Australia
Australian National University
University of Sydney
University of Melbourne
University Of New South Wales, Sydney
University of Queensland
Monash University
University of Western Australia
University of Adelaide
University of Technology Sydney
University of Wollongong
Do you have questions regarding Study In Australia ?
Cost Of Study
Cost Of Education
| | | |
| --- | --- | --- |
| S.no. | Education program | Average fee in $AUD |
| 1 | Undergraduate bachelor degree | $15,000 to $33,000 per year |
| 2 | Postgraduate master's degree | $20,000 to $37,000 per year |
| 3 | Doctoral degree | $14,000 to $37,000 per year |
Please note that:  The costs given  are an approximate guide only and  your exact.
Where Can The Student Stay? And Whats Can Be The Accommodation Cost?
Are you planning to study in Australia, and then you should be aware that what is the costs of studying and cost of living in Australia for your financial planning.
The expense will always depend on the education provider, also it depends on the level of study that you have chosen for your future, and your study location is also meter in Australia.
Students should know the average living costs, the average fee for their study and other expenses in Australia is an important part of their financial preparation.
In Australia, study costs may vary from city to city. If you are planning to stay on rent in an apartment or at another place, you will have to pay additional utility bills such as water usage, electricity, internet, and more.
While on-campus housing does exist sparingly, most of the students at Australian universities live off-campus through, hostels, homestay programs, or rental properties or they can choose On-Campus Housing, Residential Colleges, and Apartments, and more options in Australia depend they are studying in which city.
Living costs in Australia
If you are an international student and you are studying abroad, you should track your expenditures so that you will not overspend.  While studying and living in Australia as a student, you need to keep a little money aside for your personal expenses such as Social activities, grocery shopping, and emergencies.
In Australia, International students need money around 1400 to 2500 AUD per month to cover all the living expenses, including accommodation, food, and social activities, and other needs.
Accommodation Costs:
Hostels and Guesthouses – $90 to $150 per week
Shared Rental – $95 to $215 per week
On campus – $110 to $280 per week
Homestay – $235 to $325 per week
Rental – $185 to $440 per week
Boarding schools – $11,000 to $22,000 a year
Other Living Expenses:
| | |
| --- | --- |
| Activity | Average living costs ($AUD) |
| Groceries and eating out | $140 to $280 per week* |
| Gas and electricity | $10 to $20 per week* |
| Phone and internet | $15 to $30 per week* |
| Public transport | $30 to $60 per week* |
| Car (after purchase) | $150 to $260 per week* |
| Entertainment | $80 to $150 per week* |
*Please note that all figures are indicative
Do you have questions regarding Study In Australia ?
Career Opportunities
Economy
Australian economy is a highly developed and mixed economy. Australia's GDP was estimated at A$1.89 trillion as of the year 2019.
In 2018, the Australia became the country with the largest median wealth per adult, in the world.
In the year 2019 Australia takes second-highest position, after Switzerland.
The Australian economy is dominated by the service sector, comprising 62.7% of the GDP and employing 78.8% of the labor force in the year 2017.
In the year 2016, In East Asia including ASEAN and in Northeast Asia, Australia is a top export destination, accounting for about 64% of exports.
Australia held its place as the world's 14th largest economy, despite being home to just 0.3 % of the global population in 2019.
Australia's annual GDP growth rate has held steady, with an average increase of 3.2 percent over 28 years, starting from 1992.
In 2020, Index, it shows Australia's economic freedom score is 82.6, making its 4th freest economy.
Australia's led by improvements in scores and an overall score of government integrity and fiscal health has increased by 1.7 points.
The employment in Australia is, in Agriculture employs 2.5% of the workforce and contributes 2.1% to the GDP.
Australia is a vast agricultural country and the Agricultural and mining sectors are the most important for exports.
Australia is one of the world's main exporters countries, Australia exports wool, cotton, meat, and wheat.
In the Australian economy, The Australian resources sector plays a main role.
The minerals industry is among the top five producers of the world's key mineral commodities, in Australia.
Australia is the world's largest exporter country, they export many items such as Zinc, black coal, iron ore, alumina, and lead, as well as Australia is the second-largest exporter of uranium.
Job market in the Australia
Australia is known as one of the planet's top employment destinations, in the World and here you get more chances to get Students-work  while you stay in Australia.
Australia's booming resource development sectors are well known such as high salaries, effective legislation, and attractive governmental nomination programs work as a magnet for talented students from all over the world.
Anyhow finding a perfect job abroad can take more time and more effects, comparing the home country because of the high competition and geographic peculiarities of the job market.
The latest Labor market report, which is issued by the Australian Government to know the labor survey of the market, there are Three main states, Victoria, Queensland, and New South Wales, which make up for more than 80% of the total job vacancies in Australia.
Australia's unemployment rate is around 6.2% in the year 2020. Australia's total population is almost 24 million people, and over 700,000 people older than 15 years stay unemployed.
The competition, to get jobs for graduates is in 39 job-hunters for a position.
According to the data of ABS, there are over 11 million employed Australians, approximately 54.1% males and 45.9% of females earning 1,150 AUD weekly for full-time jobs.
Employees in Australia can enjoy 20-day annual leaves which may seem outrageously short to some foreigners and for locals as well.
In Australia, Sydney is the Number one city for job opportunities. Popular jobs in Sydney such as Accountant, Account Manager, and Operations Manager and more pay around AU$ 58,946 to AU$ 84,572 annually. Some other popular Sydney industries include Financial Services, Information Technology (IT) Services, and Banking services, and more.
Average Salaries In The Australia
Average Australian Health Professionals salary ranges around $54,093 per year
Average Australian salary for teaching professionals ranges around 74,800 AUD per year.
Average Australian salary for lawyers ranges from $1,25,627 to $1,88,868 Per Year.
Average Australian salary for dentists ranges from around $142,791 per year.
Average Australian salary for IT careers ranges from around $94,950 per year.
Average Australian salary for hospitality careers ranges from around $ 60,600 per year.
Top Trending Jobs Or Careers In Australia
Nurses and Medical Staff.
Software Programmer and IT.
Trades and Construction.
White Collar Management/Professionals.
Automotive and Engineering Trades Workers.
Engineers
Farmers
Do you have questions regarding Study In Australia ?
Immigration & Settlement
Australian Government makes changes in the post-study work visa and as per the new changes in visas, Australian government is offering up to 4 years of the course for Post-Study Work (PSW) rights to the international students, after the post completion of their respective degrees such as Bachelors, Masters Degree in regional areas.
The popular cities in Australia, for study, are Gold Coast, Perth, Adelaide, Canberra, Newcastle, Sunshine Coast, and Lake Macquarie, Wollongong, Geelong, and Hobart, and all the cities now offer 1 year of additional post-study work visa so the total of 3 years.
In Australia, there is a list of cities where international students become eligible for Post-study work up to 4 years upon the completion of their degree and in Regular two years post-study work visa for international students completing Bachelors and Masters Degrees, which is for three years for Masters by Research and four years for Ph.D. Graduates in Australia.
What Is The Possibility & Process Of Pr For Australia?
In Australia, International students, who all are studying at regional universities, will be eligible to access and they also get an additional year to stay in Australia on a post-study work visa, for example, Bachelors, Master degree who all are graduated by coursework can get up to 2 years of post-study work visa.
In Australia, International students, who all are studying at regional universities, will be eligible to access and they also get an additional two years in Australia on a post-study work visa, for example, Bachelors's, Masters's who all are graduate by research degree can get up to 3 years of post-study work visa.
How Can I Get Pr Of Australia After My Study?
A big number of foreign students in Australia aspire to get permanent residency after they have finished their course of study. To do this, you must apply for a visa through the Skill Select program, which is managed by the Border Protection and Department of Immigration.
The Work-stream Permanent Residence Visas are the most popular options for foreign students. This visa category is for those people who have the skills that Australia requires or the ones who are looking for sponsorship by an Australian employer to work in Australia. Foreign students can apply for any one of the following permanent visa opportunity under this work- stream:
Subclass 189 Skilled Independent Visa: This visa is a point tested visa that does not require any State or territory nomination. If you are an foreign student who has graduated in Australia and you are not sponsored by any relative or employer, then you can apply for the Skilled Independent Visa (Subclass 189).
Subclass 190 Skilled Nominated Visa: This visa is applicable for skilled workers who have been nominated by a state or territory government agency. To be eligible for this visa, you will be required to prove that you have an correct skills assessment for the occupation listed in the Skilled Occupation List.
Subclass 491 Skilled Regional Visa: To be eligible for this Subclass 491 Skilled Regional visa, you must get a sponsorship, fulfil skill requirements, or receive a nomination from either an Australian state, region or territory.
Can I Work While Studying In Australia ? What Are The Wages ?
Australia is one of the best countries for international students who want to work while studying.
A student can work for up to 40 hours every two weeks while they are studying, and unlimited hours during holiday breaks.
Min wage is AUD 18.23 per hour for working either on campus or off campus while doing their full time study.
How Can I Become A Citizen Of Australia ?
You Can Apply To Become An Australian Citizen If You Meet The Below Criteria:
You Have Held A Substantive Visa (Permanent Or Temporary) Allowing You To Be Legally In Australia For At Least 4 Years;
You Have Physically Lived In Australia For At Least 3 Out Of The Last 4 Years (Cumulative);
You Have Held A Permanent Residency Visa For At Least The Last 12 Months Before Applying For Citizenship; and
You Should Not Leave Australia For More Than Three Months In The Last 12 Months Before Applying.
You Must Be Of Good Character, Understand Your Responsibility As An Australian Citizen, And May Be Required To Finish A Citizenship Test.
Do you have questions regarding Study In Australia ?
Education System & Admission Requirements
What Are The Various Intakes Of Admission In Australia ?
In Australian universities or colleges offer two major intakes, for local and international students.
In Australia some universities referred to intakes as a semester in Australia, there are summer and winter intakes.
The two intakes available in Australia are:
Semester 1: The first intake starts by late February or early March or you can select late May or early June
Semester 2: The second intake starts by late July or early August through to November
How Is The Education System Of Australia ?
In Australia, Education encompasses sectors and divided into some parts such as early childhood education and primary education which is also known as pre-school, followed by secondary education, tertiary education, and adult education.
Education in Australia is compulsory, and it starts between the ages of four, five, or six and ends at the age of fifteen, sixteen, or seventeen, depending on the territory or state and date of birth.
In Australia, primary and secondary education handled by government schools educate approximately 60 percent of Australian students who study under the government schools, and approximately 40 percent of students study in non-government schools.
The Australian Qualifications Framework (AQF) is a national framework that covers qualifications in post-compulsory education. Australia has 10 different levels and links along with school, vocational, and higher education qualifications into a single national system, which allows easy movement from one level of study to another and between institutions. The study options that students can take as they progress through the formal education system are flexible, in Australia.
Bachelor's Degree:
Bachelor degrees provide initial preparation for professional careers and postgraduate study and involve a minimum of three years of full-time study (some institutions offer a fast-track system, which allows students to complete a three-year degree in two years).
The top ten degrees that international students study in Australia are a mix of skills that will help them gain employment and increase chances of successful immigration.
Accountancy
Actuarial Science
Agricultural sciences
Architecture
Biomedical engineering
Earth sciences
Computer science and information technology
Psychology
Tourism and hospitality management
Masters Degree:
Masters degrees provide mastery, a brief knowledge of a particular field, or a high-order overview of a field of study or area of professional practice. They typically involve one to two years of full-time study for a master's degree. To get an entry into a master's degree requires a relevant qualification and professional experience, or extensive relevant professional experience.
For master's degree typically involve one to two years of full-time study.
The master's degree may be offered in three formats such as :
Masters degree (coursework): This kind of degree consist of coursework or project work, and research in varying different types of combinations. To get entry typically requires prior completion of a bachelor's degree, a bachelor's degree (honors), or a graduate certificate or diploma certificate.
Masters degree (research): These types are at least two-thirds of research and include a substantial thesis or research project, which is often externally assessed. Entry normally requires a bachelor's degree (honors) or master's preliminary year.
Masters degree (extended): These may consist of a work-based project in a particular field. To get an entry into the course you require a relevant qualification and professional experience, or extensive relevant professional experience.
Doctoral degree: 
Doctoral degrees are recognized as a considerable original contribution to a given field in the form of new knowledge or the adaptation, application, and interpretation of existing knowledge. They are usually completed over three or four years of full-time study in the same field. The doctoral degree may be offered in two formats such as:
Research doctorate (Ph.D.): These consist mainly of supervised research resulting in the completion of a thesis. Entry requires a master's degree by research or a bachelor's degree (honors).
Professional doctorate: These combine coursework and research for professionals wanting to advance their knowledge in their field without the research commitment of a Ph.D. Entry typically requires a master's degree by research or a bachelor's degree (honors). In addition, considerable professional experience is required either before your course or during the course.
Foundation Degrees:
Foundation degrees, also known as other names such as foundation programs, pathway programs, preparation degree courses, foundation year studies, or pre-university courses which including pre-Bachelors and pre-Masters courses, are designed to provide international students with getting appropriate training and access to a Bachelor's or Master's degrees in abroad. International students have a choice they can choose university preparation courses, especially for language training, better chances of studying abroad at a good university, or at colleges and cultural adaptation.
In Australia, foundation courses are designed to always help International students who may not initially meet their entry requirements in the country to undergraduate study at Australian universities, or colleges.
The programs normally last than one year, and students are not required to give public examinations for entry.
A foundation degree is a combination of two different education such as vocational qualifications in higher education and academic, equivalent to two-thirds of an honors bachelor's degree, and also a foundation degree introduced by the government of the United Kingdom in September 2001.
Foundation degrees must include a lot of pathways for graduates to progress to an honors degree for their future. This may be via joining the final year of a standard three-year course or through a dedicated 'top-up' course for international students. Students have a choice they can also transfer to other institutions to take a top-up course or the final year of an honors course. It may also be possible for students to join the second year of an honors course in different but relevant courses.
What is a Pre-Masters?
The Pre-Masters Business Program is an advanced course of English language and academic preparation, specifically designed for international students, In Australia.
A pre-masters course will prepare you for success in your master's degree. The pre-master course will improve students' subject knowledge for their masters, study skills, and academic language level, and more. You will meet the academic or language requirements for a master's.
Pre-Masters are university preparation courses designed to assist students to enter a preferred Master's degree, with knowledge of the subject.
Pre-Masters courses, Improve international students' chances of meeting graduate degree admission requirements. During these pre-master courses, students receiving intensive English speaking training, introductions to their chosen subject, as well as academic skills preparation, meant to satisfy the academic expectations of a future Master's degree.
Types of Standardized Tests
International English Language Testing System (IELTS)
IELTS Australia test is conducted in more than 35 nations. IELTS is mutually handled by British Council, IELTS Australia and the University of Cambridge ESOL Examinations (Cambridge ESOL). It is conducted through around 800 test locations and centers in over 130 nations.
 Test Of English As A Foreign Language (TOEFL)
TOEFL scores are accepted for both visa procurement and admission. It is one of the  most respected tests and most preferred among universities, agencies and other institutions all around the world. TOEFL test content is 100 percent academic. The TOEFL iBTTM is given 30 to 40 times a year, at thousands of secure, Internet based test sites around the world. Whereas, the TOEFL Paper based Test (or TOEFL PBT) is offered in field where the internet based test is not available. It is given 6 times a year.
Pearson Test Of English (PTE Academic)
PTE Academic is accepted is now accepted by more than 150 institutions in Australia that includes over 80% of TAFEs. It is also approved by DIAC for student visas. Students can take the test at 12 cities in India. However, test takers should crosscheck the score requirements with both DIAC and their desired organization.
Your English language proficiency score is not up to the mark In case, you can join in an English language course to ready you for further study. Almost all Australian universities/institutes have in-campus English language centers or have connect with English language colleges.
Cambridge English: Advanced (CAE) Certificate
Students can now express their English language skills required for academic success through Cambridge English: Advanced (CAE) scores. It is also authorized by the Australian Department of Immigration and Citizenship (DIAC) for visa application procedure. Since the test is also handled by University of Cambridge ESOL Examinations (Cambridge ESOL), its score is similar to IELTS score and the equivalency is authorized by DIAC.
Do you have questions regarding Study In Australia ?
Visa Application Process
Students Visa:
In Australia, students who wish to study in full-time registered courses may apply for a visa under this category. Students also have work rights in order to supplement their income instead of it being their only source of finance. During their study, while the institution is in session, students are permitted to work around 20 hours per week. In Australia,  while the institution is not in session, there are no limits on the work hours, especially those who all are on a student visa.
Overview:
In Australia, you can enter the country on your student visa up to 90 days before your course starts. While in possession of a student visa, you have to fulfill certain obligations: you must remain enrolled in a CRICOS-registered course, during your study attend classes regularly, make satisfactory course progresses for your degrees, and maintain OSHC health insurance.
When to apply:
In Australia, you can apply for a Student Visa a maximum of 124 days prior to the commencement of your course. On a student visa, you can travel to Australia a maximum of 90 days prior to the start of your course. To can start an online application, you will need to create and log into your ImmiAccount.
How long you can stay?
How long you can stay in Australia, totally depends on the length of your course and what study you have already completed.
The maximum length of stay in Australia on a Student visa will generally not exceed 5 years.
How can I stay longer in Australia?
After the standard tourist visa (ETA visa), which allows you to stays of up to 3 months and approximate 90 days.
There are other options available, on which students can stay up to 6 months and stays up to 12 months.
When Can you travel to Australia?
You can arrive on a student visa in Australia before your course starts.
You can arrive up to 90 days before your course starts.
What documents are required for Student Visa?
When applying for your student visa for Australia, you will generally need:
electronic Confirmation of Enrolment (eCoE) certificate.
Genuine Temporary Entrant (GTE) statement.
Four recent passport-sized photographs.
Certified or notarized copies transcript/document of academic results.
Overseas Student Health Cover (OSHC).
IELTS, TOEFL, PTE.
Evidence of monetary means for covering all expenses during the period of study.
Your University will make you aware of additional requirements if any prior to your application.
Financial Requirements – to get your student visa you must prove that you have the funds to cover your course fees, travel, and living costs.
Character Requirement – you must submit a certificate to prove you have no criminal record.
Proof of visa fees payment – proof that you have paid the required visa fees.
Do you have questions regarding Study In Australia ?
General Information
Popular Cities To Study In Australia
Melbourne:
The University of Melbourne: In the Year 1853, The University of Melbourne is established, and the university is famous for public research and located in Melbourne city.
The second oldest university, and the oldest university in Victoria, is The University of Melbourne.
RMIT University
The Royal Melbourne Institute of Technology is known as RMIT Universities. The RMIT University is known as Melbourne Technical College, is a public research university which is located in Melbourne, Australia.
Sydney:
University of Sydney: The University of Sydney, was founded in the year 1850s, and it's known for public research which is located in the city of Sydney.
The University of Sydney is Australia's first university, also it's known as one of the world's leading universities, here you can find more than 400 areas for study and approximately 70000 students are getting to study from more than  8000 permanent staffs.
The University of Sydney is known as one of Australia's six sandstone universities.
University of Technology Sydney
The University of Technology Sydney is based in the city of Sydney and it's for public research.  In the Year 1988, The University of Technology Sydney was founded and till the current time, the form was the same. In the year 2019, UTS enrolls around 46,259 students through its 9 different faculties and schools.
Canberra:
Australian National University, The Australian National University is famous for a national research university which is based in Canberra, and Canberra is the capital city of Australia. The AUN university is getting the first rank in the country and get the twenty-second rank in the world. And AUN is the main compass of Acton encompasses seven teaching and research colleges and in addition to several national academies and institutes available.
Adelaide:
The University of Adelaide, The University of Adelaide, established in the year 1874, is the third-oldest university in Australia and it's a public university which is located in Adelaide city in South Australia.
Climate
Every country and city has its own climate as per the position of the land. Australia is a country and Island, that's why it has a wide variety of climates. The location of Australia is between the two Oceania, the South Pacific Ocean and the Indian Ocean. Australia is the sixth-largest country as it has a large geographical size. On Australia's both south corners has a temperate climate and moderately fertile soil, in Australia. In Australia a tropical climate you will find in the northern part of the country and also it has a wide varying between deserts and grasslands.
The summer season, in Australia starts from December and ends approximately in the month of February, the average temperatures range between 20°C/68°F and 35°C/95°F. The winter season, in Australia stars from June and ends in August, and the average temperature range is 3°C/37°F to 20°C/68°F. The Spring and the autumn seasons, have warm days and cool evenings, in Australia. In Australia, the monsoon season, has varied dramatically Rainfall from year to year, but the annual average rainfall is around 286mm.
Do you have questions regarding Study In Australia ?