Looking to build your career in IT? Here are all the details you need to know about!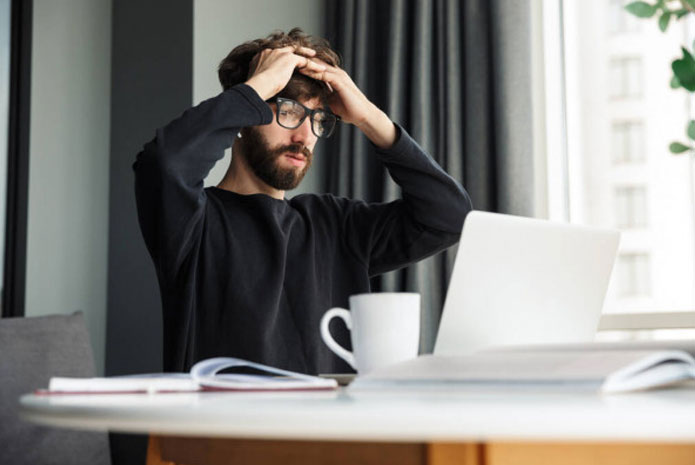 Introduction
The field of information technology is infinite and is continuously soaring in leaps and bounds. Nowadays, almost all businesses need IT or information technology. The scope in IT is tremendous as it enables the businesses to be techno-savvy and provide the best services to their customers. As more and more business unravels different ways to incorporate technology for their benefit, the demand for trained IT professionals has increased.
This demand has led several aspiring students to pursue their career in IT. Most students are gravitated towards considering their career as an IT professional, irrespective of their age, academics, or work experience. On top of it, an IT career is quite lucrative as it does not just offer an attractive pay scale, but it also provides an option to work from the comforts of your home. Most students are considering pursuing their studies abroad, especially in the IT field. Many foreign countries have attractive courses in IT, which at times may be daunting. While planning to study abroad, if you are in a dilemma to select the suitable course and the country which has the best option for it, you should seek expert guidance from the best education consultants in Ahmedabad at Flamingo Educare.
What is Information Technology?
From crunching data on laptops to organizing a conference over cloud-based software or simply check emails on cell phones, it's difficult not to overemphasize the importance of Information technology at respective workplaces.  Information Technology deals with processing or computing, including software, hardware, telecommunications, and anything required to transmit data or information. When it comes to information technology courses or careers in IT, it may vary from small consulting firms to big MNC's.
The world of information technology is constantly evolving with numerous new technologies. It is a very fast-paced sector. People yearning for information technology jobs should have robust skills and an updated knowledge base for software maintenance, development, and design. Whether you wish to be a Cybersecurity specialist, or a certified ethical hacker, or a project manager, to find the right career path, it would be best to seek advice from educational consultants in Ahmedabad at Flamingo Educare.
Major Sectors of IT
The information technology sector is quite widespread and comprises companies that create hardware, software, or companies that offer internet and internet-related services. A few of the leading sectors of IT are as below:
Software development
Cyber Security
Data Analytics
IT Designing
Animation
Software, in simple words, means a set of programs or instructions that command a computer what to do. It makes computers programmable, independent of any hardware. Software development has also transpired with the changing technology, and now it has become one of the major sectors in the world economy. Software development involves a set of activities in computer science, which is devoted to the process of designing, creating, supporting, and deploying software. Software applications help the users to perform their tasks. Some of the examples of software applications are data management, security programs, media players, and office productivity suites. It also refers to mobile and web applications like Amazon.com and others. Software development has been the prime requirement of many businesses, thus leading to the demand for IT experts and numerous openings of software development jobs.
The practice of protecting networks, programs, and systems from any type of digital attack is known as Cybersecurity. These cyber-attacks or digital attacks are mostly targeted to access, change or destroy sensitive information, hack business processes, or extort money.  Implementing effective Cybersecurity or IT security is quite challenging in recent times as there are more devices than people. At the same time, hackers or attackers have become more innovative with changing times. A successful approach to Cybersecurity has several layers of protection that are spread across networks, computers, data, or programs that need to be kept safe.
Cybersecurity is often confused with information security. Both of them secure data, but their profile varies a lot. The information security analyst's job is to protect data from any kind of threat irrespective of whether it is digital or analog. Cybersecurity analysts need to protect the data from cyber-attacks, cybercrimes, and law enforcement. In an era, where online threats are hovering over companies, Cybersecurity has become a necessity. It has been one of the most demanding options for careers in IT.  At the same time, do note that most Cyber Security jobs don't need any knowledge of code, just administration of operating systems and networks.
Data helps various businesses to enhance their advertising campaigns, better understand their clients, and personalize their subject matter. There are numerous advantages of this data, but without the usage of proper data analytics processes and tools, you won't be able to access the benefits. The raw data has immense potential but, without the help of data analytics, you won't be able to grow your business.
Big data analytics refers to the procedure of examining data sets to derive conclusions about the information contained in them. This technique enables us to uncover patterns in raw data and extract valuable information from it. Data analysis is the most important part to do any type of research.  Data analysis in research is a process to break down massive amounts of data into smaller parts to make sense and understand to draw insights.  However, it is vital to note that there is a difference between data analytics and data analysis. Analyzing data is a subset of data analytics. Data analytics includes the techniques and tools to carry out data analysis.
IT designing is the process to collect, filter, and present the data along with apt design principles to understand and convey the meaning and the essence of that information to others. When it comes to IT designing, there has been confusion in regards to UI and UX design. Though the goal for both is the same, there is a huge difference between the two. UI or User Interface refers to the aesthetical elements through which the customer interacts with the product, whereas, UX or User Experience is about the user or customer's experience with the service or the product. The UI designer focuses on the elements of the visual interface such as colors, menu bars, typography, and much more.
The role-play of a UX IT would come before the UI design, as it is the subset of UX. While the topic is about design, one might think that is graphic design an IT job? Well, graphic design is the representation of data in an attractive way to appeal to the customers. It is a part of the web technology and multimedia industry. While planning a career as an IT professional, all these designing terminologies may sound similar to a student, but the key areas of each profile are quite different from each other.
The word animation instantly creates a representative image of a Disney movie or a 3D game cutscene. It feels magical to watch the imaginary characters move and act as real-life characters. In the digital era, animation does more than just entertaining children. It has been used as an efficient tool for visual communication. It provides an entirely new medium for creativity and expression. The movement created by animation draws more attention compared to static images.
IT Animations is the capturing of sequential photos or sketches of inanimate objects, static images and organizing them in rapid succession to imitate real-world motions. There are several types of animation, Traditional Animation, 2D Animation, 3D Animation, Motion Graphics, and Stop Motion. Various careers in IT are quite popular, but a career in animation is particularly in demand by many industries. 2D and 3D Animators generally enjoy the creative aspects of their profession as they are constantly engaged with their imagination and love to see the materialization of their designs and concepts. This field is quite competitive, and learners or students should focus on strengthening their portfolios at an early stage of their careers.
How to start a career in IT?
To pursue a career in IT is a trend amongst millennials. The global information technology industry is one of the fastest evolving industries, which leads to infinite career opportunities. Aspiring students should consider below points below beginning a career in IT:
List your Interests
Learn some coding Skill
Work on an open-source project
Enroll for Different IT Courses
Strengthen your resume
Connect with IT recruiters

List your Interests
There are abundant career options in the information technology sector. One needs to jot down or create a list of careers that one would be most interested in. The career options are web design, Cybersecurity, IT work, software development, project management, and many more. To narrow down the search and decide on the best option, one could seek help and guidance from the team of Flamingo Educare; they are the best education consultants in Ahmedabad.
To pursue any career in IT, it is necessary to learn some basic computer coding skills. An aspirant should learn IT codes. The first coding language is HTML, which is quite easy and common to learn without any formal training. Apart from HTML, other advanced languages are Ruby, JavaScript, C++, Java, and Python. These would require formal training. Tutorials and classes are available online, which makes it easier to access all the resources on coding skills.
Work on an open-source project
Once you have learned coding skills, to gain some experience, get familiar with an open-source platform, create an open-source project or work on existing projects as per your skill-set.  Adding an open-source project to your resume will be an added advantage.
Enroll for Different IT Courses
After finalizing the career option, learning some coding skills with experience, and solidifying your base, one should enroll in their desired IT course. Opt for any associate degree course or a bachelor's degree course such as Bachelor of Science in Computer Science.  Select the course depending on the IT profile you wish to pursue.
Along with all the courses and skills, one of the essential criteria to begin your career in IT is to craft your resume well. Create your resume in such a manner that appeals to the IT hiring managers.
Connect with IT recruiters
While beginning your career in the IT sector, do not miss the chance to network or connect with IT recruiters.  The best opportunity to meet Indian and US IT recruiters would be at several networking events, where there are good chances of getting a job referral as well. These job referrals provide special leverage in such a competitive field. You may also be able to get IT Jobs abroad with the help of IT recruitment agencies.
Advantages of Pursuing Career in IT
Careers in IT are in huge demand as it offers numerous advantages such as below:
Jobs Pay Well
Wide range of job opportunities
Career Flexibility
permanent work from home
Most of the high-paying jobs amongst all industries are information technology jobs.  There are several benefits of IT jobs, but the most lucrative one is the pay scale of IT jobs.
Wide range of job opportunities
There are dozens of job opportunities for information technology professionals. Almost all types of industries would be using IT either directly or indirectly in their daily operations. Your career as an IT professional would depend on your weaknesses, strengths, and type of experience.
Apart from high pay and a wide range of opportunities, one of the benefits of pursuing a career in technology is the flexibility it offers. Many working professionals face a time in their life wherein they may feel bugged with the monotony of the profile. But IT professionals have an upper edge with flexible IT jobs. The skill sets they have are transferable, and they can easily opt for a career option.
Adding to the above list of benefits of pursuing a career in technology is the option to work from home.  Most technology companies possess a progressive approach towards employment and provide a flexible work environment. Work from home jobs in the IT sector are popular in recent years. The provision of group chat, collaboration software, video conferencing, and others enable employees to work seamlessly without any need for face-to-face communications.
Conclusion:
Hard work, essential skill set, passion, and motivation are required to achieve your dream career in Information technology. But to begin with, you should analyze the IT career which you wish to pursue and the qualifications required for it. This blog would have sorted out many basic doubts about pursuing a career in the IT field, and you can still get a better and clear understanding while discussing this with friendly education consultants at Flamingo Educare.