Scholarships That Makes Your Dream to Study in the UK easy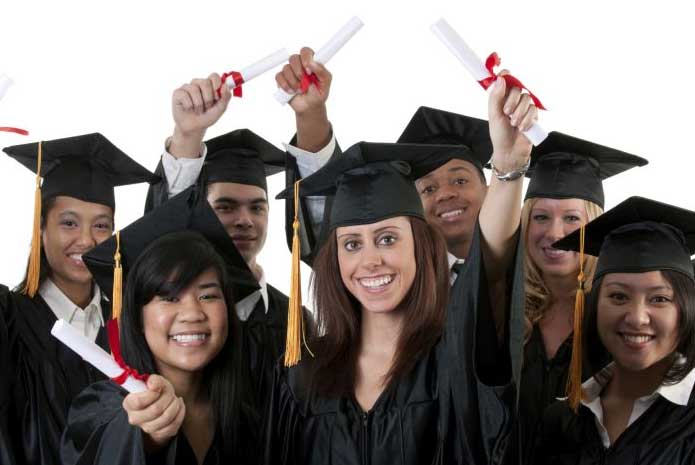 Introduction
Gen-Z students predominantly dream about pursuing their careers overseas. And when it comes to studying abroad, studying in the UK is the choice of the majority of students. While dreaming and planning to study in the UK, students learn that this dream will be expensive. Not just the cost of education in the UK, flights, visa costs, health insurance, exorbitant living expenses, all these require one to have a decent-sized bank account to fulfill their coveted overseas dream. But what if the students or their families do not have a hefty bank balance for pursuing their careers?
In such cases, rather than giving up on their dreams, students can seek additional assistance to obtain funds. It is possible in the form of opting for scholarships in the UK. There are various scholarships available to Indian students, but determining their eligibility, how to apply for them, and where to look for them can be tricky.  While pondering and planning for these all-important aspects, one may also worry about studying in the UK post-Covid-19. All of these critical issues can be best guided and resolved when you contact the Flamingo Educare team – Study Abroad Consultant in Ahmedabad.
Scholarship to Study in the UK
To lend the students great support to pursue their dream to study in the UK there are several options of scholarships in the UK, which they can take advantage of to minimize their financial constraints. Some of the renowned scholarships for students to help them study in the UK are as below:
The Chevening Scholarships
The Commonwealth Scholarships
Euraxess UK
Charles Wallace India Trust Scholarships
The Saltire Scholarships
1.The Chevening Scholarships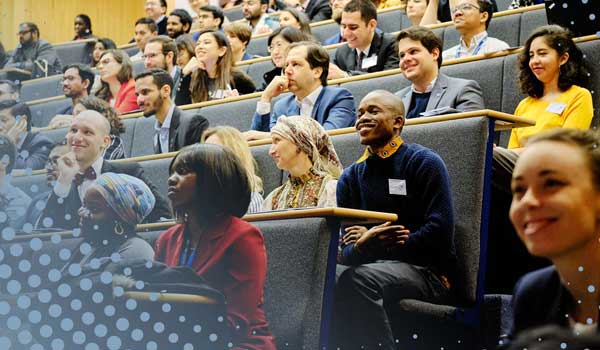 Image Source: https://www.chevening.org/
Out of all the UK Scholarships for international students, Chevening scholarships are one of the most esteemed and competitive scholarships in the UK.  Chevening scholarships are a part of the UK government's universal scholarship program and are backed financially by FCO – the Foreign and Commonwealth Office and other partner organizations. This scholarship is given to exceptional students from all over the world who have demonstrated leadership potential and aspire to pursue a master's degree at any UK university. It may be in any subject and could also help you gain access to a wide range of exclusive professional, cultural, and academic experiences. It is a fully sponsored scholarship, covering travel costs, tuition fees, and UK accommodation.
Although Chevening refers to a mansion or estate in the southeast of England, the word is best known for The Chevening Scholarship.  It consists of two types – Chevening Fellowships and Chevening Scholarships. The recipients of both are chosen personally by the high commissions and British embassies around the world.  Several universities in the United Kingdom accept the Chevening Scholarship. They are The University of Cambridge, The University of Bristol, The University of Glasgow, University of Glasgow, University of Oxford, and many more.
Students planning to apply for the Chevening Scholarship 2021 should note that the applications are open till 2 November 2021.
Chevening scholarship eligibility
Being the most sought-after scholarship, the competition for it is fierce. The Chevening scholarship has explicit eligibility criteria as follows:
Students applying for it should be a citizen of a Chevening-eligible country.
Students should possess a degree corresponding to a UK second-class honors degree 2:1.
Upon completion of a scholarship, students should come back for a minimum of two years to their native country.
Should match up the requirements for Chevening English Language.
Should have a minimum of 2800 hours or two years work experience
Students should have applied to three different UK universities ( that are a part of the Chevening Scholarship) and should have an absolute offer from any of these universities by 14 July 2022
How to Apply for a Chevening Scholarship?
Each country's application process for The Chevening Scholarship is unique. The full procedure takes about eight months to complete. To apply for the Chevening Scholarship
Applications should be done online
Should register on the Chevening website and keep a record of the notifications
Should save the application manually as each session closes after 60 minutes
Fill in all the details in regards to the Academic IELTS, or TOEFL Test, or Pearson PTE Academic test scores.
Mention the three UK universities where you may wish to join in order of your preference.
Should upload two references in the English language in letter and pdf format. The size should not exceed 5 MB. Ensure that the referee is not a relative or a close friend. The referee should know about the student either in a professional or an academic capacity.
Contact details should be accurate.
Respond to questions with a maximum of 50 words
The students who have been shortlisted will be contacted for an interview. Note that the interview takes place in the city where the British embassy has a representation.
Chevening eligible courses
Students should apply for those courses that are entitled to a Chevening Scholarship.
Select a full-time course that starts during September/October – during the autumn term.
The course should not take less than 09 months and more than 12 months to complete.
Master's degree course
Should be based in the UK.
Go through the list of courses while applying for the scholarship. Make sure the course you apply for matches the criteria of Chevening funding.
Chevening Scholarships Terms & Conditions
Before you begin applying for this scholarship, make sure you read all of the terms and restrictions associated with it once you have registered on the Chevening website. Alternatively, your Flamingo Educare consultant will guide you on it with all the specific details.
2.The Commonwealth Scholarships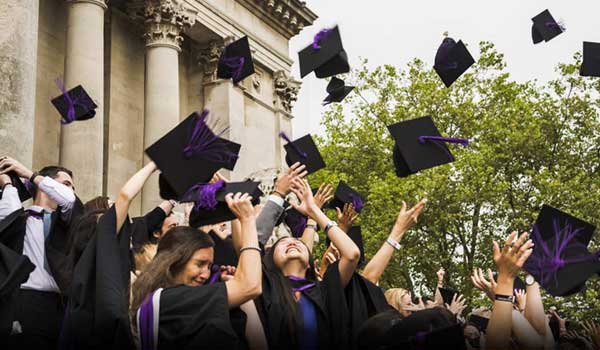 Image Source: https://zameenblog.s3.amazonaws.com/
Students from the commonwealth nations like India, Malaysia, and others who cannot afford to study in the UK can apply for Commonwealth scholarships. This scholarship is best suited for those students who possess a great academic record but have financial constraints. By availing Commonwealth scholarship, such students can pursue higher degree courses at well-renowned universities.
It is one of the primary and esteemed scholarships in the UK.  Indian students can avail of this commonwealth scholarship to pursue studies in Singapore, New Zealand, and the United Kingdom. Though, the most popular country amongst the three is the UK. The scholarship aims to fund PG courses to support future leaders. The Commonwealth Shared Scholarships are specially for students who are from lower-middle-income and least-developed Commonwealth countries. Check the latest details and updates on the Commonwealth Scholarship 2021 at its official website – Commonwealth Scholarships
Commonwealth Scholarships eligibility
The eligibility conditions for Indian students applying for this scholarship differ depending on which UK University they choose and what level of degree program they are pursuing. The eligibility criteria for the commonwealth scholarship are a little different for Master and Ph.D. courses. But one of the common factors is that the student should be a citizen of any commonwealth nation, and age should not be more than 40 years.
How to Apply for Commonwealth Scholarships?
To apply for the Commonwealth scholarships, the student needs to apply through a National Nominating Agency. Each commonwealth nation under this scheme has its specific nominating agencies that have their own rules and deadlines.
Commonwealth eligible courses
This commonwealth scholarship covers courses like the Master's Degree Program and Ph.D. level program. Students can avail several benefits like financial aid for accommodation and tuition costs, travel grants for study-related travel expenses, airfare, and much more.
Commonwealth Scholarships Terms & Condition
Do note that apart from Commonwealth Scholarships, other awards, scholarships, or bursaries covering the same cost may not be held at the same time. Any act of Bribery will lead to the ban from the Commonwealth Scholarship for around five years. Students are not permitted to work for pay throughout their scholarship period unless CSC has given their permission.
3.Euraxess UK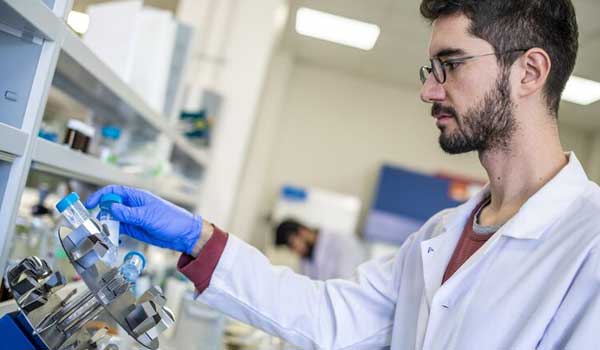 Image Source: https://www.britishcouncil.org/
Several UK scholarships for International students are intended to provide financial support to pursue their desired study courses in the UK. Euraxess UK Scholarship is different from others as it is an online career development gateway that offers different types of funds and helps researchers in their career development. This fund is in collaboration with the British Council. It provides different types of funds depending on the course, location, and the research fields in the UK. It acts as a support mechanism for scientists and researchers who wish to move to the UK. Through Euraxess UK 2021, researchers can check this online portal to hunt for jobs and any other useful information like UK funding and scholarships, and working and living in the UK, etc.
Euraxess UK eligibility
The Euraxess UK supports researchers at all stages of their careers, including post-doctoral researchers, early career researchers, and seasoned researchers with six years or more post-doctoral experience. The student should have completed their undergraduate degree before applying for this scholarship.
How to Apply for Euraxess UK?
Euraxess UK has a network of contacts across the UK. The Euraxess UK portal has several benefits for entrepreneurs and researchers. The registration on this portal is easy and free. Once the students have registered, they will have access to Euraxess's private area, where they will fill in and would be able to manage the researcher and user profile.
Euraxess UK eligible courses
Students can opt for the courses that are recognized by the Euraxess UK program and the participating universities. Students can opt for those courses in which they have done theirs under graduation. Keen to avail of this scholarship, discuss with the consultant at Flamingo Educare, to have a complete idea about it.
Euraxess UK Terms & Condition
Once you register on the portal, read thoroughly about all the terms and conditions of this scholarship, like citizenship proof, academic documents, and others.
4.Charles Wallace India Trust Scholarships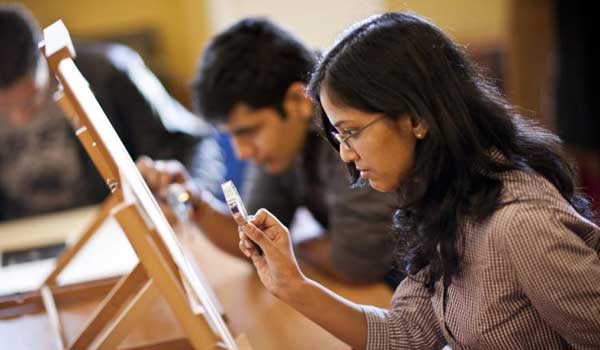 Image Source: https://www.britishcouncil.in/
Charles Wallace India Trust Scholarships are available to students interested in working or studying in the United Kingdom in fields such as humanities, arts, and cultural conservation. For this purpose, the Charles Wallace India Trust Scholarships 2021 offers several short and long-term grants or scholarships. The Charles Wallace Trust was instituted in 1981. The goal was to achieve the will of the British businessman Charles Wallace. Four trusts were established in nations that were once part of British India to respect his wishes, namely Bangladesh, Myanmar, Pakistan, and India. This initiative brought the Charles Wallace India Trust into existence. It is one of the most popular UK scholarships for Indian students. 
Charles Wallace India Trust Scholarships eligibility
The eligibility criteria for the Charles Wallace India Trust Scholarships are common for all scholarships, fellowships, and grants; however, some criteria may vary from one another. The common ones are as below:
Applicant or student should be an Indian National
The age should be in the range of 25 to 38 years
Work experience would be an added advantage
IELTS certificate
The student should not have received any other CIWT grant in the last five years
How to Apply for Charles Wallace India Trust Scholarships?
Do note that the application process is different for all the Charles Wallace India Trust Scholarships like while applying for the Grants for Doctoral Studies students should email their applications directly to CWIT. For Long Term Grants, they should apply to the nearest British Council, for Visiting fellowships – apply individually to each university or college, and for Professional visiting and short research – email directly to the CWIT in London. Follow the application procedure depending on the type of scholarship you are planning.
Charles Wallace India Trust eligible courses
The Charles Wallace India Trust covers courses such as below:
Performance – music, drama, and dance.
Direction and Script Writing
Photography
Conservation Architecture
Landscape Conservation
Management of Art collections and museums
Charles Wallace India Trust Scholarships Terms & Condition
There are several terms and conditions on the website, read thoroughly before applying for the scholarship. Students who have submitted incomplete or ineligible applications will not be contacted. The continuation of this scholarship is contingent on the students' academic performance in their respective universities' exams.
5.The Saltire Scholarships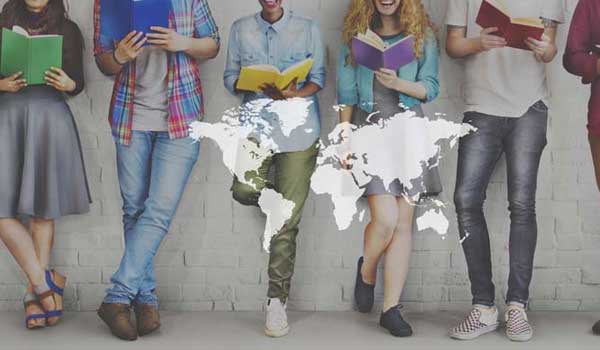 Image Source: https://www.savethestudent.org/
Saltire Scholarships are given to Master's students studying technology, science, healthcare, the arts, or energy. The Scottish Government, in collaboration with Scottish universities, offers the Saltire Scholarships.  It is one of the well-renowned UK scholarships for Indian students. These are offered to students for any one-year full-time postgraduate program at any of the universities and colleges in Scotland. This scholarship is open to students from Canada, India, and the United States of America. The Saltire Scholarships 2021 deadline had been in May 2021; however, students should check the official website Scotland's Saltire Scholarships to apply for the next session. Alternatively, seek the assistance and guidance of an expert consultant from the Flamingo Educare team.
Saltire Scholarships eligibility
Indian students to be eligible for Saltire Scholarships, they must:
Be an Indian National
Should be capable of affording the cost of living in Scotland and remaining tuition fees.
Should not have studied previously in Scotland
Should not have received a Saltire scholarship
Should suffice the language requirement criteria
Should possess an offer from any of the Scottish Universities
How to Apply for Saltire Scholarships?
Students should apply for Saltire Scholarships online. In around 250 words, the student must explain why they chose Scotland and the specific university to study. Justify how this scholarship will help the student and vice-versa. Mention the student's skills and characteristics. Students should have a secure admission offer from Scottish universities.
Saltire eligible courses
The Saltire Scholarships were established to promote Scotland as an excellent location for academic learning. The main sectors included under this scholarship are as below:
Medical Sciences and Healthcare
Creative Industries
Science and technology
Renewable Energy
Saltire Scholarships Terms & Condition
Some of the important terms and conditions related to Saltire Scholarships are:
The student should possess good discipline, aptitude, and attitude towards the university and the scholarship.
Should actively participate in the seminars or conferences organized by the scholarship program and other co-curricular activities.
Should communicate with prospective students and post about the Saltire Scholarship program on social media to promote Scottish Universities and the Saltire Scholarship program.
Participate in the marketing activities for the scholarship program, and under the privacy protection law give consent to the scholarship authorities to use their data from promotional activities.
Conclusion
On the one hand – financial constraints make Indian students back off from pursuing their masters in the UK. On the other hand, most scholarships go waste due to the lack of awareness of various scholarship options that are available for the prospective student. A general assumption amongst many students is that the scholarships are meant for those students who are academically inclined or are for athletic prodigies.  However, there are many other types of scholarships offered to Indian students as well. Finding the best and most appropriate one can be a daunting task for a student. It is a little tricky to know what and where to look. Besides, when the application season is about to start, keeping track of scholarship deadlines and other requirements would be a big hassle. Hence to save on your money, time, and efforts visit the Flamingo Educare office. Get in touch with a friendly consultant who will guide you based on a structured approach to find the suitable scholarship and the entire process related to it to fulfill your dream of pursuing higher education in the UK.