Career prospects with Master's in Public Health in Canada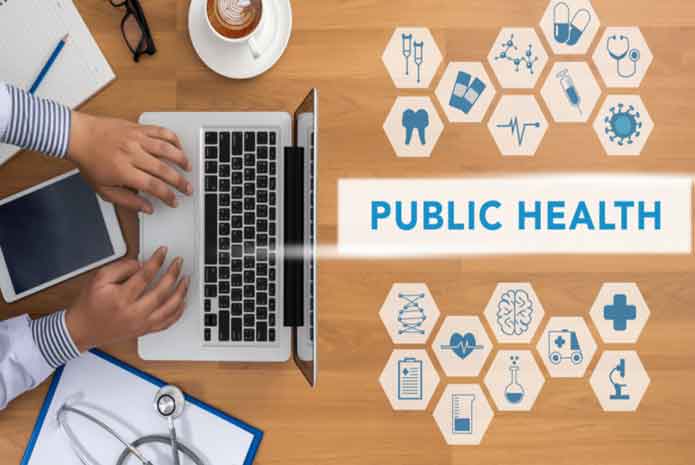 Introduction
The famous maxim about health – that our health is wealth illustrates the significance of health in everyone's life. A healthy nation is not just the sole responsibility of doctors of that country. Healthcare professionals like Public Health Administrators play a vital role in it as well. If you are keen to pursue your career in healthcare services but do not wish to be a medical practitioner, then a Master's in Public health is the precise one for you.
The role of a Public Health professional is to educate the people about the importance of health, cure infectious disease, reduce health risks factors, and bring awareness among the general public to take care of themselves. It also entails providing the best healthier mother and babies, a good physical environment, and safer workplaces.
Over the years, the trend to Study in Canada has grown exponentially. Especially the Public Health Master's programs in Canada are on the summit. While doing their bachelor's or Master's in Public health, students learn a lot about how to deal with public health issues by following some health activities and policies. They get to study and do research as well to bring down the number of health hazards with their innovative ideas.
The availability of several specializations in this field clubbed with tremendous job opportunities has resulted in high demand for a Master's in Public Health in Canada. An MPH or a Master's of Public Health is a non-thesis graduate degree that is created to train students to efficiently protect and enhance the health of populations across all nations.
Seek advice from the leading study-abroad consultants in Ahmedabad, Flamingo Educare, if you want to further your career with a Master's in Public Health in Canada. The team will share with you how Canada has immense possibilities and widens the horizon of career prospects for aspiring students. They will guide on the tons of job openings for postgraduates in Public Health in Canada.
Why opt for a Master's degree in Public Health in Canada?
Canada has a high demand for healthcare professionals having a Master's degree in Public Health in Canada. There are tons of job vacancies accordingly to a recent study. Students can expect job growth of more than 50% once they achieve their master's degree and start working in their specialization field. Other benefits of MPH are in terms of stability, and job securities are akin to that of a government job in Canada.
The specialization field for Master's in Public in Canada is Food Safety, Gerontology, Epidemiology, etc. A career in MPH not only fulfills your professional ambitions but also contributes to the improvement of community health.
Who is Eligible to Take Admission for Master in Public Health?
Admission requirements for international students for MPH in Canada involve two distinctive aspects – one is the precise eligibility criteria as per each university, and its application process.
The eligibility criteria for a Master's in Public Health in Canada require certain standards to be fulfilled to apply for this course in various universities of the country. Some of them are that the student should have completed four years of Degree College with a minimum percentage of marks specific to each university.
To be eligible to enrol in an MPH programme, the student must have a Bachelor's degree in Science. GRE test score is essential as well. International students need to take an English Proficiency test like PTE, TOEFL, ILETS, etc. It is required that they demonstrate their command of the English language as well as their ability to use it.
Each university in Canada have their specific eligibility criteria for admissions, thus, availing of the guidance and assistance of Flamingo Educare – Canada educational consultants from Ahmedabad is of utmost importance. The review of your application will commence if you meet the eligibility criteria of the targeted university. Our team will walk you through all of the steps necessary to complete this process.
Universities in Canada that offer a Master's in Public Health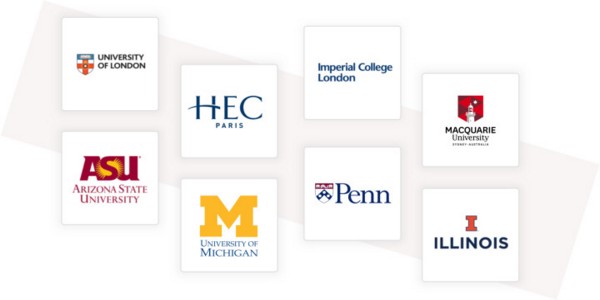 Image Source:https://images.ctfassets.net/
Several public health universities in Canada provide public health and social services courses. They are ranked based on their public health research and reputation. Finding the best among the hundreds of universities in Canada can be a difficult and time-consuming task. Particularly for international students who aspire to obtain a Master's of Public Health in Canada.
For some students, it will be a nerve-wracking experience while other students may get disoriented by a good number of options to choose from. Flamingo Educare plays a crucial role here with our curated list of some of the best Canadian universities that offer Master's in Public Health in Canada for International students.
The University of British Columbia, University of Ottawa, Queens University, McGill University, University of Waterloo, University of Montreal, and others are among the many universities in Canada that offer Master's in Public Health programs.
Cost of Master's in Public Health Study in Canada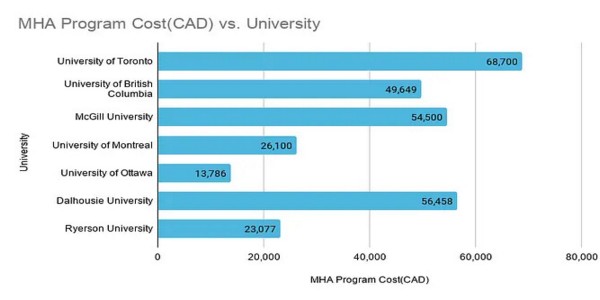 Image Source: https://images.static-collegedunia.com/
The fees for Master's in Public Health in Canada for international students are higher than those for domestic students. But the fees when compared to other international destinations are lesser in Canada. To have an idea; an approximate tuition fee is around INR 10 to 20 lakhs. Note that the MPH fees in Canada vary between degree programs and individual universities.
It is imperative to remember that apart from tuition fees, other vital expenses involved are living costs including food, accommodation, recreational expenses, and utilities. These expenses depend on the location of the chosen university and the location where you stay.
Scholarship Available for Master's in Public Health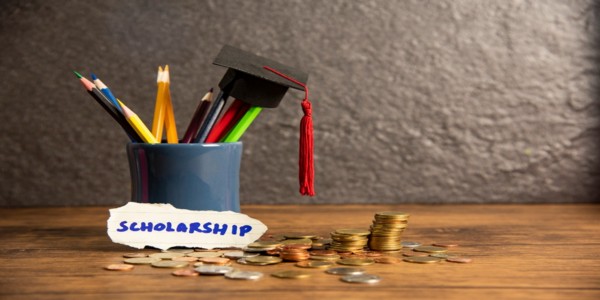 Image Source:https://goretoedu.com/
While discussing the expenses incurred to pursue your MPH, note that a Master's in Public Health in Canada with a scholarship for international students is the best option.
Students can avail of scholarships ranging from INR One to Twelve lakhs per annum. MPH scholarships in Canada are accessible to students enrolled in a full-time course and are awarded on the basis of the students' achievements. Some of the scholarships offered are Isabel Loucks Foster Public Health Bursary, Special Graduate Entrance Scholarship, University of Victoria Graduate Award, etc.
Opportunities for Careers in Canada Following a Master's Degree in Public Health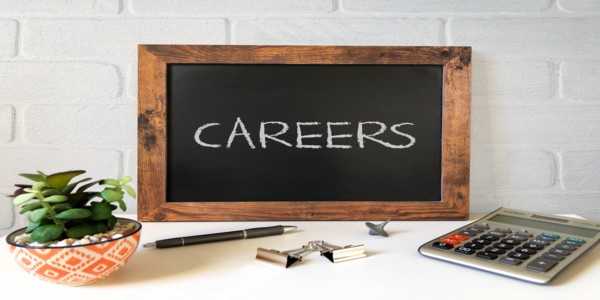 Image Source: https://upload.wikimedia.org/
There are myriad options that one can pursue to establish a career in the Public Health field. This field intersects with pharmaceuticals, law, business, science, and technology, allowing one to combine it with their passion and find the perfect match. MPH graduates can avail jobs in Canada at various community-based agencies, may also work in state, federal, or local health agencies, in hospitals, non-profit organizations, private sectors, etc.
Some of the popular jobs after MPH In Canada are that of Research Scientist, Public Health Management Analyst, Public Relation Officer, Health Communications Specialist, Professor – Public Health, Health Counselor, Environmental Health and Safety Specialist, Lab Technician, etc.
Conclusion:
The field of Public Health is constantly evolving. The demand for skilled public health practitioners is on the rise. Having a Master's in Public Health will help one develop skills that will enable them to break into the field and attain a leadership position in their career.
Study abroad consultants at Flamingo Educare will guide and assist you in taking the right path to achieve your dreams to pursue a Master's in Public Health in Canada.
Contact Us Here!
Frequently Asked Questions About Master's Degrees in Public Health in Canada
How does one obtain admission for an MPH in Canada?
International students can apply for MPH admission in Canada if they have completed a degree or bachelor's degree in Science with a minimum of 75% in a field such as Computer Science, Statistics, Mathematics, and so on. The students should possess a GRE to score not older than two years is also a vital criterion to seek admissions. Some universities may also require the student to be capable of good decision-making and critical analysis.
Which university in Canada is the best for MPH?
There is not just one but several universities for MPH in Canada. The University of British Columbia, University of Toronto, McGill University, Queen's University, McMaster University, Simon Fraser University, and others are among the most prestigious.
What is the scope of a Master's in public health?
MPH study programs attract life science graduates to focus related to global health, social behavior, environmental health, health policies, etc. The scope of a Master's in Public Health is vast, with students able to pursue two paths: academic research based on preventive medicine and public health, and practice in settings such as community-based organizations, government health departments, consulting firms, and so on. They can also opt to work in a university to teach public health, etc. The role of the public health officer is vital considering the rapid changes in the environment that has led to many hazardous health issues.
Where can I work if I have a master's degree in public health?
Some jobs for Master's in Public Health graduates are Public Health Doctor, Epidemiologist, Health Informatics specialist, Public Health Officer, Medical Officer, Health Care Administrator, Policy Analyst, Health and Safety Advisor, Program Coordinator, Non-Profit Organization, Clinical Data Manager, etc.
Which is better MPH or MS?
The degree of Master's in Public Health is referred to as a professional degree. It means that the students can now begin to work in their profession.  On the contrary, students with an M.S. degree are students who are keen to pursue their doctorate. The MS degree is research-oriented, whereas the degree of Master in Public Health is focused on practitioners. Students who wish to pursue their doctorate should opt for an M.S. degree, as this will help them complete their thesis required to prepare for their doctoral dissertation.
It is imperative to note that a degree of Master's in Public health does not deter a student from applying for any doctoral-level studies. The M.S. degree offers a few advantages if one needs to apply for the Ph.D. programs, but it is common for MPH applicants to be accepted for doctoral programs if they wish for it.