How to score 7+ bands in IELTS!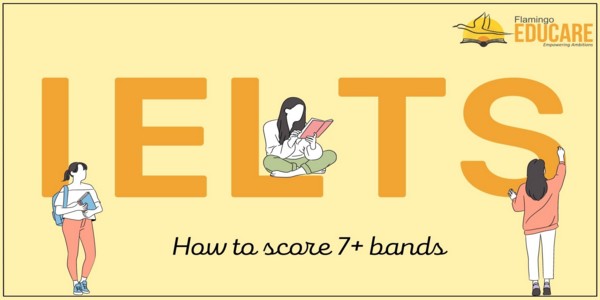 Introduction to IELTS
The IELTS (International English Language Testing System) is designed to assess a candidate's English language proficiency skills, by taking various factors into consideration.
The IELTS test is recognized across the globe by more than 10,000 universities, employers, immigration bodies, schools, and institutions. It is acknowledged in more than 80 countries in the world. The IELTS exam is divided into 2 categories: IELTS Academic & IELTS General
The IELTS Academic test is opted for by the candidates who wish to pursue higher studies in any university or college in an English-speaking country.
The IELTS General test is opted for by people who want to migrate to English-speaking countries for the purpose of work or training.
Since this test is accepted by major universities, knowledge of the IELTS score and the format of the IELTS test can seem a bit complicated for some candidates. In this blog, we're going to understand the IELTS exam format, and tips for getting a good score in IELTS, section-wise.
IELTS Exam Format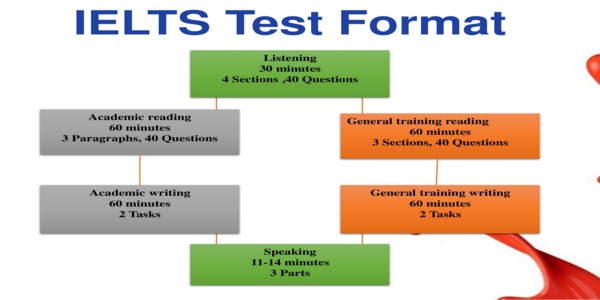 Image Source:https://images.ctfassets.net/
The IELTS exam format is divided into 4 different sections namely: listening, reading, writing, and speaking. Each of these sections is allotted a particular time limit for attempting the tasks or questions given in the test.
Let us understand the time limit for each section of the exam, and the type of questions through a simple table:
| | | |
| --- | --- | --- |
| Section | Time duration | Tasks |
| Listening | 30 minutes (+10 minutes time for transferring answers) | 40 questions |
| Reading | 60 minutes | 40 questions |
| Writing | 60 minutes | 2 tasks |
| Speaking | 14 minutes (approx) | 3 tasks |
IELTS preparation tips to help you get a good score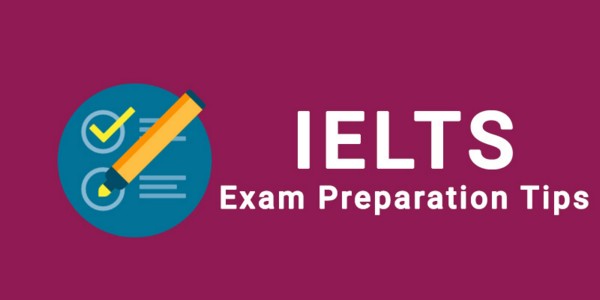 Image Source:https://www.myprivatetutor.ae/
Before any candidate starts the IELTS test preparation, assessing the level of English language ability is an extremely important aspect that helps the candidate determine the amount of dedication and preparation that he/she needs to put in improving the English language skills.
For this, Flamingo Educare provides a free 5-day IELTS trial portal which will help the candidate determine his/her English language level by just taking a 30-question test!
The primary objective of any candidate before starting IELTS exam preparation should be to clear all the basics of the English Language.
Below, is a section-wise list of tips & tricks to take note of, before the IELTS test that will help a candidate to achieve 7+ bands in IELTS:
IELTS Listening Tips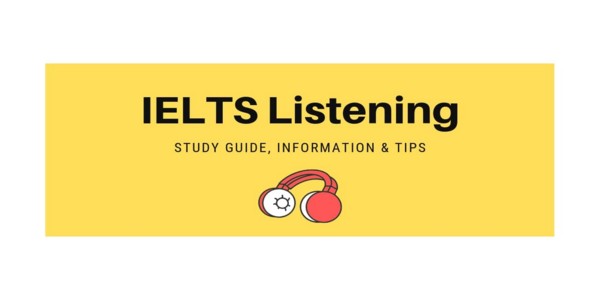 Image Source: https://www.mwt.co.in/
The very initial and easiest way to improve your listening skill is to start listening to English podcasts, watch English movies with subtitles, or also try listening to the news, TV Programmes, and any online videos in English.
While the candidate is practicing for IELTS listening via listening tests at home, or at an IELTS Coaching center it is always better to try to find audios that have a script along with them. Reading these scripts aloud will help you decode the sentences easily, and gradually after some practice, you can shift to audios without scripts.
IELTS Reading Tips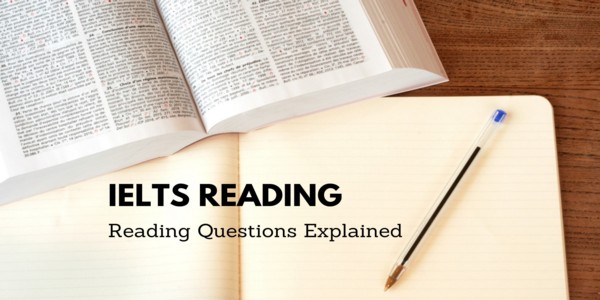 Image Source: https://ieltsintellect.com/
Inculcate the habit of reading daily. Reading short stories, newspapers, books will help improve the candidate in improving skimming skills, which enable him/her to be able to answer the questions easily.
The candidate must always keep learning new words. For e.g.: when the candidate is reading a new book, there are certain words that might be new. In this case, the candidate should find the meaning of the words in the dictionary which will lead him/her to learn new words that can be helpful in all other sections of IELTS as well.
IELTS Writing Tips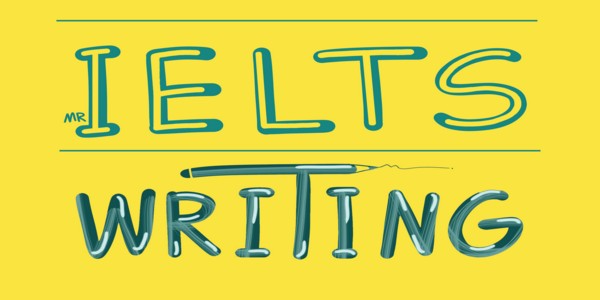 Image Source:https://fiverr-res.cloudinary.com/
The primary goal in acing the writing test is the candidate's grip over the English grammar. So, working on the grammar skills and polishing them on a frequent basis will be extremely helpful in the writing section of the test
Since writing can never be everyone's forte, the candidate should try to write one paragraph daily about something that interests him/her or try to maintain a personal diary where day-to-day events are mentioned.
IELTS Speaking Tips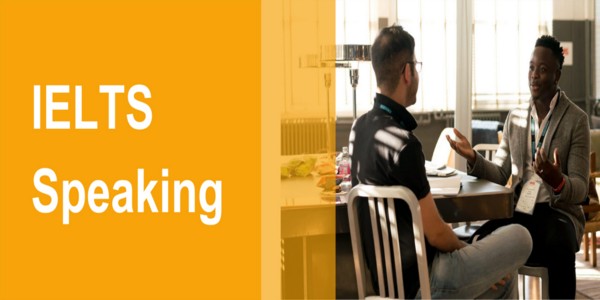 Image Source: https://englishtests.ca/
It's always good to put all the reading & listening knowledge into practice! The more the candidate tries to communicate with his/her family & friends using new words, the easier the speaking section of the test will seem.
At times the candidates are good in their practice tests for speaking, but not very confident. To develop this confidence, the candidate should stand in front of the mirror and try to talk in English, this will immediately boost their confidence.
Always remember that there is no defined formula for acing the IELTS test. Although there is a formula that Flamingo Educare recommends: Practice & Consistency. A 7+ IELTS score is always any candidate's dream since it opens more university/college options for securing admissions. These simple tips can help you achieve your desired IELTS Score!
We at Flamingo Educare, understand that moving abroad is the greatest challenge that the candidate undertakes in his/her career, which is why we are here to assist you in every step of the process starting from selecting the most suitable country to giving pre-departure guidance before the candidate departs for his/her dream destinations!
Flamingo Educare is one of the top 10 IELTS coaching centers in Ahmedabad and aims at providing personalized coaching to students.
Contact us if you're looking for career counseling, student visa guidance or personalized IELTS training in Ahmedabad.
Frequently asked questions about IELTS
Is 7 a good score in IELTS?
According to the British Council, any score between 6.5 to 9 bands in IELTS  is considered a good score.
How can I book the IELTS exam?
For booking the IELTS test, you can contact Flamingo Educare and our counselor will be able to assist you in finding an IELTS exam date for you.
Is the IELTS test difficult?
The IELTS exam is not difficult if you've done thorough preparation and been consistent in your practice & preparation.