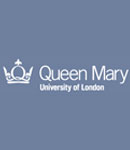 University of Queen Mary
London, England, United Kingdom Established in : 1785 Approx Fees : GBP 27,500
Total No. Of Students : 20,560 International Students : 7,196
London, England, United Kingdom Established in : 1785 Approx Fees : GBP 27,500 Total No. Of Students : 20,560 International Students : 7,196
Highlights
Friendly and Inclusive Global Community
Range of affordable accommodation on or near our campuses in Mile End, Whitechapel and Charter House Square.
The most internationally diverse institutions in the world.
Queen Mary University of London (QMUL, or informally QM) is a public research university in London.
Queen Mary University of London is a leading research-intensive university with a difference. Its history dates back to 1785 and beyond
Ranking
ARWU

#201-300

QS

#114

THE (Times Higher Education)

#110

The Complete University Guide

#35

The Guardian

#68

US News & World Report

#114
About University
Queen Mary University of London is one of the Uk's prime exploration centered advanced teaching foundations , more than 25000 students and near 4500 staff individuals .It is one of now 24 significant UK universities represented by the Russell Group, was positioned in the UK's top 10 for analysis significance in 2014. it has world-main examination qualities across its three resources, including Dentistry and Medicine, humanities and sociology , Science and designing.
It is a significant place for clinical educating and research and is important for UCL Partners, the world's biggest educational health science center. it is introduced in the center of London with campuses in Mile End, Whitechapel, Lincoln's Inn Field, West Smithfield and Charterhouse Square, and the rest of London – and the world on its doorstep.The university offers all through 270 courses of full-time undergraduate programme as well as choice of postgraduate options. Faculty and alumni have been granted with Nobel prize
Do you have questions regarding University of Queen Mary ?
Top Ranking Faculties
Business
Engineering
Computer
Department & Schools
Humanities and Social Sciences
School of Business and Management
School of Economics and Finance
School of English and Drama
Department of English
Department of Drama
School of Languages, Linguistics and Film
Comparative Literature
Film Studies
Modern Languages and Cultures
Language Centre
Linguistics
School of Geography
School of History
School of Law
Centre for Commercial Law Studies
Department of Law
School of Politics and International Relations
Barts and The London School of Medicine and Dentistry
Barts Cancer Institute
The Blizard Institute
Institute of Dentistry
Institute of Health Sciences Education
William Harvey Research Institute
Wolfson Institute of Preventive Medicine
The Centre of the Cell
Science and Engineering
School of Biological and Chemical Sciences
School of Electronic Engineering and Computer Science
School of Engineering and Materials Science
School of Mathematical Sciences
School of Physics and Astronomy
Materials Research Institute
Institute of Bioengineering
Do you have questions regarding University of Queen Mary ?