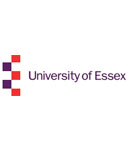 University Of Essex
Colchester, Essex,UK Established in : 1965 Approx Fees : GBP 12,950 - GBP 16,170
Total No. Of Students : 14,760 International Students : 3,250
Colchester, Essex,UK Established in : 1965 Approx Fees : GBP 12,950 - GBP 16,170 Total No. Of Students : 14,760 International Students : 3,250
Highlights
It Is Excellence Teaching As Well As Research
This University Offers Employment Too In Various Field
It is a bunch of risk-takers and opinion-makers, stereotype-breakers and world-shakers.
The University of Essex's largest campus is based in beautiful parkland at Colchester, the UK's oldest recorded town.
Essex, University of is one of the top Public universities in Colchester, United Kingdom.
Ranking
World University Ranking QS

#411
About University
Formed  in 1964 , the university of Essex is one of England's top universities. It received its Royal charter in 1965. The university is amongst the most internationally diverse universities on the globe , including  over 15,500 students from more than 147 foreign cultures. To have an outstanding educational experience , the university rated Gold in the Teaching Excellence Frame. Their Pioneering research continues to change the lives for the better and ranks 25th in the UK for the quality of research. Three campuses are operated by the university, including Colchester campus, southend campus, and campus Loughton.
The university host three faculties, the faculty of Humanities , the faculty of science and health and the faculty of social sciences, are responsible for teaching and academic growth. To accommodate to students from all over the world , the college offers undergraduate and postgraduate programs in various fields. In addition , students are also given programs in various specialist areas to take short term courses.
The university also provides jobs in different areas, such as science , catering , administrative and managerial services. It has also associated with more than 300 global organizations to achieve excellence in the area of learning and research. The university has many alumni around the globe in various fields such as advertising , humanities , politics and architecture including some prominent alumni. Oscar arias ( former president of costa rica ) , Nick broomfield ( documentary film maker),David Yates ( film maker) and Tom Raworth ( film maker ) are some of them. The University is divided into three colleges with 21 schools and departments.
Do you have questions regarding University Of Essex ?
Department & Schools
Faculty of Humanities
Department of History
Department of Literature, Film, and Theatre Studies
East 15 Acting School
Edge Hotel School
Essex Pathways
School of Philosophy and Art History
School of Law
Faculty of Science and Health
School of Biological Sciences
School of Computer Science and Electronic Engineering
School of Health and Social Care
Department of Mathematical Sciences
Department of Psychology
School of Sport, Rehabilitation and Exercise Science
Faculty of Social Sciences
Department of Economics
Department of Government
Department of Language and Linguistics
Department of Psychosocial and Psychoanalytic Studies
Department of Sociology
Essex Business School
Institute for Social and Economic Research
Do you have questions regarding University Of Essex ?