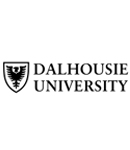 Dalhousie University
Halifax , Nova Scotia Established in : 1863 Approx Fees : 18,187.9 CAD-19,187.9 CAD
Total No. Of Students : 20,380 International Students : 3,843
Halifax , Nova Scotia Established in : 1863 Approx Fees : 18,187.9 CAD-19,187.9 CAD Total No. Of Students : 20,380 International Students : 3,843
Highlights
Studley Campus in Halifax serves as the primary campus; it houses the majority of the university's academic buildings such as faculties, athletic facilities, and the university's Student Union Building.[24] The campus is largely surrounded by residential neighbourhoods.
The Dalhousie Art Gallery is both a public gallery and an academic support unit housed since 1971 on the lowest level of the Dalhousie Arts Centre.
The Student Union Building serves as the main student activity centre. Completed in 1968, it is located in the Studley Campus.
Dalhousie University is actively involved in sustainability issues and has received a number of sustainability awards and recognition for academic programs, university operations, and research
The president acts as the chief executive officer and is responsible to the Board of Governors and to the Senate for the supervision of administrative and academic works. Richard Florizone is the 11th president of the university, and has served since 2013.
Ranking
Country Rank

#12

World Rank

#300
About University
Dalhousie University was found in the year 1818 and is situated in Halifax, Nova Scotia which is positioned perhaps the most amicable city on the planet. The University is perhaps the most seasoned college, pulling in excess of 19,000 students from around the globe. The University has an enduring effect by mixing groundbreaking scholastic projects with spearheading research on Canada's East Coast.
Dalhousie is home to 13 Faculties with options of more than 200 degree programs that are upheld by constant development in the study hall and an attention on intuitive learning. The University offers various faculties – Faculty of Human Resources, Faculty of Communication, Marketing, and Creative Services, Faculty of Information Technology, and Faculty of Facilities Management.
The college has 6 libraries and Killiam Memorial Library is one of them, which is the biggest library in Atlantic Canada highlighting more than 1 million books and more than 40,000 diaries. The College is granted more than $150 million in outer exploration awards.
90% of the students take part in work-incorporated realizing which offers students the chance to gain from experienced experts, acquire aptitudes important in their field of revenue just as gain functional information from specialists.
The University invites an assorted blend of students from more than 115 nations. The students are from Nova Scotia, across Canada and around the globe. The University has four campuses remembering three for Halifax (Studley, Sexton and Carleton) and Agricultural grounds. It likewise has 999 educators in 2017 of which 92% are PhD holders.
Do you have questions regarding Dalhousie University ?
Top Ranking Faculties
Faculty Of Communication, Marketing & Creative Services
Faculty Facilities Management
Faculty Of Human Resource
Faculty Of Information Technology
Department & Schools
Departments & Schools
School Of Health And Human Performance.
School Of Health Administration.
School Of Health Sciences
School Of Nursing.
School Of Communication Sciences And Disorder
School Of Occupational Therapy.
Do you have questions regarding Dalhousie University ?