How to Choose a Career according to your personality?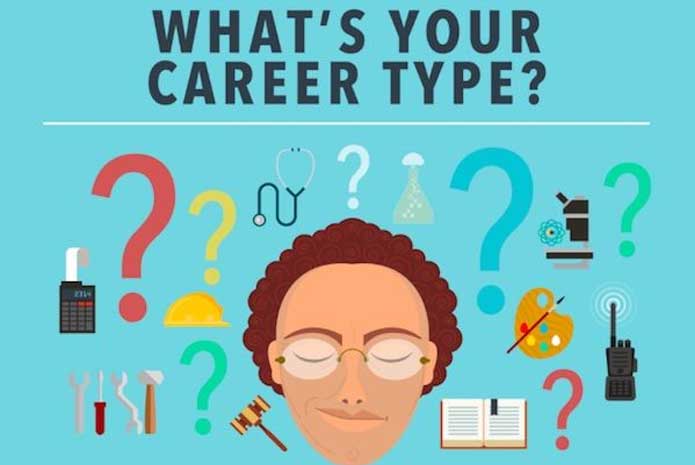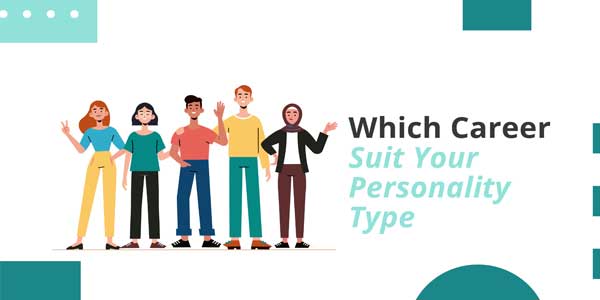 Image Source: https://gradsingapore.com
One of the crucial aspects of all high-school students is to have a perfect and apt career path sketched out for them with a clear vision and a plan to achieve their dream careers. But is it as straightforward as it appears to be? Are all students able to figure out how to choose a career for life? The answer to this would be most of them may still be unclear, unsure to decide and choose the right career path for themselves.
While finding a career that's just perfect for you may not always be possible, but it is possible to match yourself with the job that befits your personality. It becomes easier to achieve your career ambitions when you feel that your job is just a natural extension of your personality. Take a second and think – what keeps a person drawn to their job? Is it the benefits and perks offered by the company, is it the work profile, KRA, or is it the camaraderie that you have with your team? No doubt, all of these do play a vital role in job satisfaction, but research indicates that a career according to your personality type is the leading factor amongst others. The better your personality trait mesh with your career option – the more optimistic and productive your work performance would be.
While rummaging around on the internet and other sources to find the right career option, you may come across myriad options of personality tests. Take into consideration that your personality is a vital aspect to find the right vocation for you. This step of choosing the right career will have a substantial impact on your health, happiness, and achievement for your entire life. There are several free career tests on the web these days; you can surf through them to get acquainted with your personality traits. Alternatively, seek expert guidance on such analysis from the leading study Abroad consultants in Ahmedabad at Flamingo Educare! The team will understand your personality and lend support and advice at each step.
Determine your Personality Type
One of the easiest yet efficient ways to discover your personality type is through personality tests. Now, while surfing and searching for it, one may question the validity of these tests. Generally, these tests are like MCQs or maybe a mere yes or no; to determine your characteristic combination. Based on the results, you will then be classified as a particular personality type. Once you get to know your personality trait, you will find several recommendations of suitable career options for you.
A point to be noted, at this juncture, is that while these tests may be completely accurate, they still would not replace or be at par with the real-world experience. This leads to the inevitability of consulting a career development professional. A study or career consultant will be quite resourceful and choose from among several personality assessments. The most popular personality assessment is the MBTI test – Myers Briggs Type Indicator. Other popular ones are EPPS – Edwards Personal Preference Schedule, 16PF – Sixteen Personality Factor Questionnaire, and the NEO PI-R – Neo Personality Inventory. All of these tests are based on psychological assumptions of personality. For example, Myers-Briggs is based on Carl Jung's theory.
While taking these tests, bear in mind that there are no correct or incorrect answers. Each personality is different and unique; hence it is imperative to answer these questions with utmost honesty. Study consultants while helping you to narrow down your search for such tests, assist you in analyzing and understanding the results, and guide you accordingly. 
Personality traits based on which you can decide about your career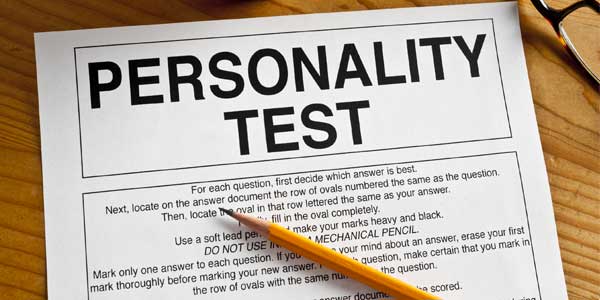 Image Source:https://www.insidehighered.com/
How to choose the right career with the help of personality tests? How does it help? By taking several free career aptitude tests or personality tests, you will be enlightened by the results. The outcome of these tests will help you to comprehend your attributes such as communication style, emotional intelligence, working pattern, strengths, and weaknesses. Discovering your innate personality traits will help you to determine the right career path.
Your strengths will help to influence career paths wherein you will excel. At the same time identifying your weaknesses will help to discover those areas wherein you would need to improve. Once you have received the outcome or the results of these tests, you can then create an action plan to address these traits and work on them accordingly. The results of most personality tests lead to the following six eminent personality traits, based on which one can decide their career. The traits are as follows:
Builders
Thinkers
Creators
Helpers
Organizers
Persuaders
These personality traits are broader terms to identify your core strength and weaknesses – your overall personality.  Take assistance and guidance from Flamingo Educare –the leading study consultations providers in Ahmedabad. They will guide you right from the stage of how to choose career tests analyzing the results to narrow down the suitable career options for you.
1.Builders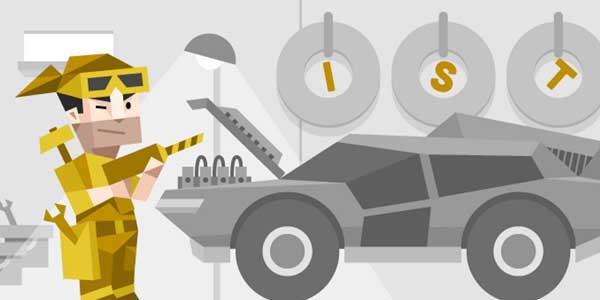 Image Source:https://static.neris-assets.com/
Builder personality type signifies that you are an active, realistic, hands-on, and outdoorsy personality. Such people will interact physically rather than doing abstract work. Several in-demand careers seek the abilities that the builders have. They are such as electricians, construction managers, carpenters, agricultural workers. Builder personalities may also pursue careers in an artistic field such as dancers, in the investigative fields such as experimental scientists, in realistically creating fields such as chefs, engineers, and many more.
2.Thinkers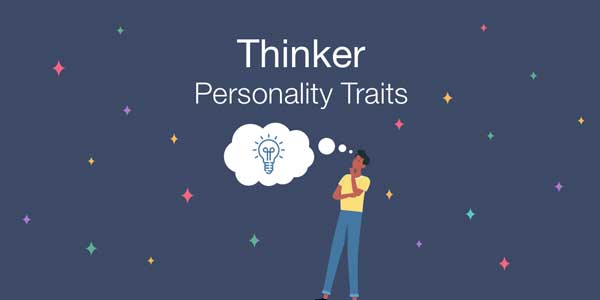 Image Source:https://www.hiresuccess.com/
Thinkers Personality types are those who are investigative, analytical, and logical problem-solvers. You are a thinker if you are wondering how the thin Plasma TV works or wish to unscrew any of the technology items to figure out how it works. You possess immense curiosity about things around you; you would enjoy solving theoretical and logical tasks. These analytical thinking, curiosity could be applied to those types of careers which would need you to research, work with concepts and ideas, and use technology.  These career options would be that of doctors, financial analysts, psychologists, market research analysts, consultants, and many more.
3.Creators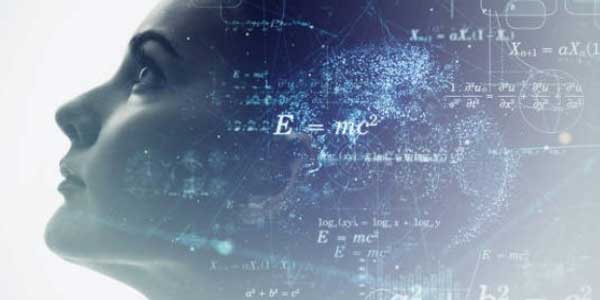 Image Source:https://cdn.personalityjunkie.com/
Creator Personality types are those who are individualistic, artistic, and expressive. This type of personality generally tends to shy away from constricting and structured environments or evade desk jobs. They prefer spaces wherein they can display their creativity, originality, and visualization skills. There are immense jobs for creators. They can work as dancers, translators, musicians, graphic designers, painters, interior designers, editors, animators, directors, etc. Creator career types should take advantage of their adaptability traits; seek more guidance about this from the best study consultation providers in Ahmedabad – Flamingo Educare.
4.Helpers
Image Source: https://api.time.com/
Helper Personality types are those who are supportive and understanding. Such personality USP is their kindness and compassion. They are people-person, social, who values relationships. They are the ones; their friends turn to for understanding and encouragement. Naturally, most helpers are attracted to careers in counseling and teaching, customer service, and healthcare. Career job types like nurses, physician assistants, sales, HR managers, therapists, or roles wherein you have a tangible impact on an individual's life. This personality trait is the most suitable for career options for women.
 5.Organizers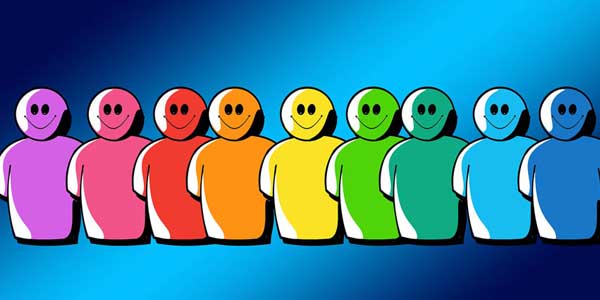 Image Source: https://organizedassistant.com/
Organizer personality types are those humans who are multi-tasking, efficient, and detail-oriented with a knack for planning. Such personalities are conventional, well organized, pay attention to details, and prefer keeping things in perfect order. Organizing types of careers include managing information, data, and processes. Organizers would complete their tasks in a structured environment with accuracy and precision. Some of the best career alternatives for organizers include systems managers, operation research analysts, jobs that require specialization in numbers and systems, medical industries, operations managers, military jobs, etc.
6.Persuaders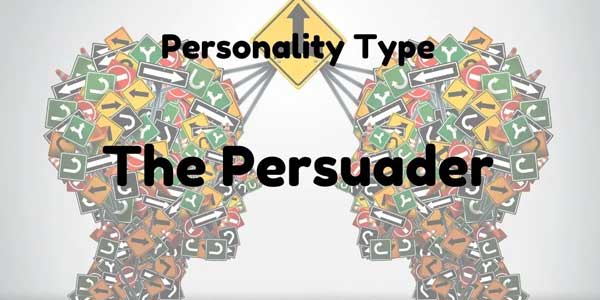 Image Source: https://i0.wp.com/mochascope.com/
Persuader personality types are those who are optimistic, outgoing, ambitious, and confident. These personalities like to persuade and influence others.  They are assertive, confident, born leaders, and possess powerful communication skills. Persuaders can choose a career according to their personality type like sales managers, lawyers, marketing managers, businessmen, public relations specialists, financial advisors, politicians, etc. Persuaders can achieve high-salary careers. They like to work in powerful positions to carry out different projects and make decisions.
7.Conclusion:
One of the vital things to discover the right career path for you is to ensure that you take out time to know yourself. One needs to figure out how to distinguish themselves from the herd. What makes them different from others? All of us have unique and diverse skills. One should not be afraid to emphasize those traits. Yes, personality tests are helpful but do keep in mind that it is crucial to find out which careers suit your personality. For this, it would be of great help to seek professional guidance and assist you in choosing a suitable vocation. Reach out to a career counselor at Flamingo Educare through their website or a call or a visit.
You are going to spend most of your life at your jobs, where you wish to provide immense value. You thrive being a person who would contribute to society and not just to collect a paycheck. When one understands their personal needs with their personalities, odds are, they will find themselves on the right career path.
FAQ's Regarding Choosing Career According to Your Personality Type
Why is personality vital for your career?
Personality is a reflection of an individual's strengths and weaknesses. Career and personality go hand-in-hand, it demonstrates how well you can do your job, your overall attitude, and how you interact with others.
What is the best career path for your personality type?
To analyze the best career path for your personality type, one needs to take the personality tests and based on the results of the tests, take guidance from the Flamingo Educare team to check out various career options based on your personality type.
Does personality matter in a career?
Yes, personality is of high value while considering your career options. It is vital to choose your career according to your personality type. You would be most productive if your character traits are in sync with the job profile.
How do I choose a career?
Choosing your career is one of the vital aspects of your life. You can do it by doing self-assessment using various personality tests and then analyzing the outcome with a career counselor to plan the best option for you.
How can your personality affect your future career?
Personality type and career are interlinked, as your personality will help to predict whether you will be happy with your job. Research shows that people who are performing jobs that are related to their personalities are happier, more productive, and earn more money.