Why Digital Marketing is evolving as a career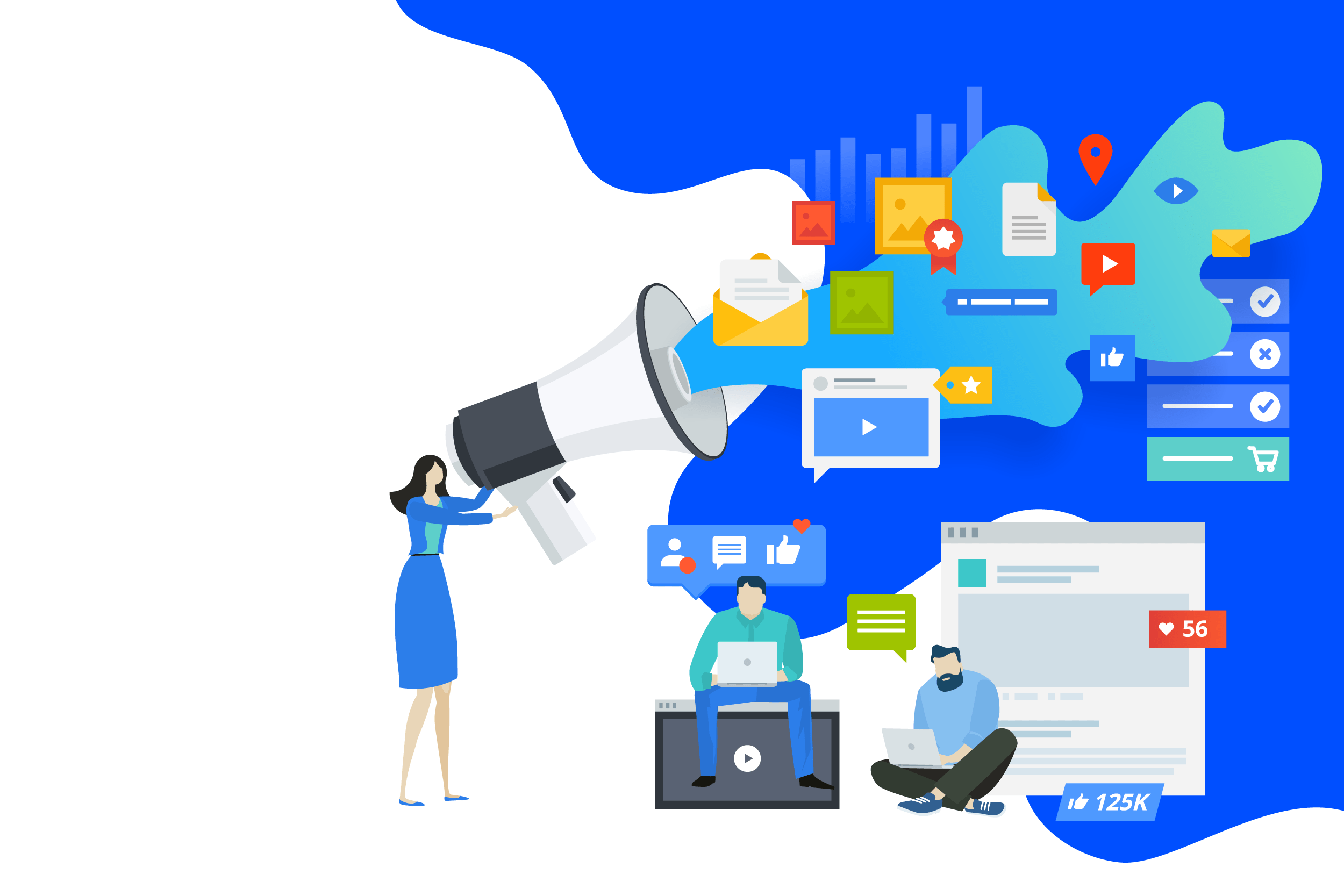 Over the decade, the internet and the use of electronic devices have become a very integral part of our lives. The need for digital marketing has increased tremendously as we are with our devices all the time. In business, schools and colleges, everywhere the use of digital media is now very common. Examples of digital marketing are Social Media Marketing (SMM), Email marketing, Search Engine Optimization (SEO), Content Marketing, Digital Ads, etc.
Students who are interested in foreign studies and wanting to opt for a career in digital marketing have a bright future ahead. Students wanting to choose this option should take the Career counseling in Digital Marketing by Flamingo Educare.
What is Digital Marketing?
In easy language, any marketing method done through electronic devices is digital marketing. Or any sort of online marketing done on the internet can be termed as digital marketing. 
Digital marketing is a 2-way communication; it is very dynamic and keeps on changing with trends. The print media, billboards, hoarding have all taken a back seat as digital marketing is at its highest peak at the moment and will for sure keep on increasing.
The digital marketing assets in the digital world can be anything that would create online visibility.  It also helps in finding people for doing business with your company or yourself. They are Domain, Website, & Social media profiles, and online advertising accounts.
Types of Digital Marketing
There are various types of digital marketing channels. They are listed as per below:
Search Engine Optimization (SEO)
Social Media Marketing (SMM)
Content Marketing
Pay Per Click(PPC)
Affiliate Marketing
Email Marketing
Online PR
1) Importance of Digital Marketing
Nowadays just having a website does not give a company any online visibility, the game has changed now, if we analyze the most effective way of marketing is digital marketing.
Digital marketing is promoting products online, managing ad campaigns on social media platforms, select target audiences. It is proved that companies that regularly promote products online with ad campaigns generate more leads than companies that are not actively doing digital marketing.
Digital marketing is cheaper than print media marketing or TV ads or any other marketing medium.
The most accessible thing about digital marketing is that companies can track their leads, their reach to customers, new customer acquisition report, new customer acquisition cost easily and effectively. So companies can monitor campaigns and optimize for better results.
By digital marketing, a small company can also reach an audience worldwide which was not possible before. Digital marketing is a cost-effective method with the highest ROI. It is observed that email marketing has the highest ROI.
2) Reasons to opt for a career in Digital Marketing
Students opting to make a career in Digital Marketing are on a boom. Digital Marketing is one of those careers which have long-term prospects. Digital marketing jobs are the most lucrative right now and the numbers of jobs in this field are increasing every day.
Digital Marketing is a field where there is always something new, something interesting and it's always evolving. You will find a lot of different skilled professionals to work along with you.
A career in digital marketing will yield fruitful results as this area is very versatile and has a huge scope with increasing demand for professionals to fulfill the needs & businesses in all sectors and spaces. Therefore, Digital marketing is becoming a popular choice among students and mainly fresher's. 
As it is in much demand, the supply of professionals is lesser than its demand. As a result of this shortage, the pay scale is on a much higher level as compared to some other career options. Within a few years of experience, the pay scale increases rapidly.
3) Career Opportunities in Digital Marketing
As the world has entered 2021 the online presence of companies around the world has increased at an exponential rate. The World is changing so the marketing strategies also. Digital marketing career is one of the most demanded jobs right now around the world as countries around the world have accepted social media and digital marketing as the priority of marketing.
Research shows the digital economy is growing 10 times faster than the traditional economy. The digital marketing jobs are also booming 10 times than traditional marketing jobs. With 205 million internet active users in India, the country is emerging as the next digital hub. We are living in the digital age and India is an emerging market for a digital marketing career.
Some of the top rated career opportunities in Digital Marketing are:
4) Digital Marketing Manager
A digital marketing manager is creative as well as technical. Digital marketing managers understand the technicalities with an open and creative mind. A digital marketing manager job includes lead generation, conversion, brand building, service, ad campaigning.
Digital marketing manager duties involve SMS and email campaigns, social media tools, Meta tags and content for SEO, budget planning for marketing.
5) SEO Manager
Every company wants their name in the search engine to come up it is where the role of The SEO manager is vital. An SEO manager makes sure the keywords and Meta tags should push the website to come on the search engine platforms on the first page. SEO manager discusses strategy with clients to meet the goals. SEO manager's jobs are very much in demand in India right now.
6) PPC Expert
A PPC expert understands the technicality of the internet very well. PPC expert has sound knowledge of HTML and JavaScript so he/she knows the keywords/tags to use for better performance. Pay per click expertise needs technical expertise/creativity/consumer understanding.
A PPC expert understands the technology from a user standpoint like what devices consumers use, what browsers are more popular, and so on. Technology is fluid and every day changing so a PPC expert is always on their toes to adapt to new technologies and changes in the strategy accordingly.
7) Social Media Manager
A social media manager promote company brand, run marketing campaigns across different social media platform using various marketing tools.
Social media is very tricky. It requires a certain amount of creativity and discipline to run a successful campaign where social media managers are very important.
Right now companies that are billion-dollar like Apple also use social media for marketing and companies which are run single-handedly also use social media for marketing hence most companies that are medium size require a social media manager to handle their accounts, campaigns, and leads. 
Social media managers create a post, generate leads, reply to an audience, and manage the partnership with influencers to create more awareness of the brand.
There is a big demand for social media marketing manager jobs in India.
8) Web Developer
As internet usage in the past 2 decades has grown exponentially, web developer's jobs also have grown exponentially. A web designer or developer understands various coding languages like HTML/JavaScript/python etc…So a web developer creates a website in language we understand English and translate in the language which the computer understands like python/HTML.
There are three types of web developer's front end, back end, and full-stack. A front-end developer is responsible for website people see and interact, a back-end developer is responsible for codes that run the website and a full-stack developer does everything.
The Web developer career is in demand and will be in demand for a long time.
9) Content Marketing Manager
Content marketing managers are from creative and writing backgrounds.
The Content marketing manager designs content marketing strategies, collaborate with the design and writing team to produce high-quality content. Usually, a content marketing manager delivers engaging content regularly, edits content, proofread content, and approves.
The Content marketing manager analyzes web traffic metrics and generates ideas to increase consumer engagement.
10) Content Writer
Content writing involves writing and editing of any online content mainly for digital marketing. Blog writing, article writing, scriptwriting for videos are all a part of the content writing.
Content writing requires a special skill set of writing because the content engages consumers and establish consumer relation to the brand. Good content always will be shared; sometimes just the head of the content retains consumers.
So if you see a well-written blog or easy-to-use website or an engaging Instagram feed or Facebook video it's a content writer behind it.
Nowadays there are many freelance content writers available in the market who charge as per their skills and experience. There is no specific requirement for a freelance writer if he/she is sound with English and writing.
11) Eligibility to pursue a course in Digital Marketing
Digital marketing course is available as undergraduate and postgraduate both. Flamingo Educare consultants can help you find the right course and right foreign university. There are a lot of certificate courses in digital marketing. A lot of undergraduate BBA courses in digital marketing and for postgraduate MBA in digital marketing are also available.
Generally, for most of the digital marketing courses, the eligibility is graduation in any field. A few certificate courses can also be pursued after clearing the 12th Grade.
Digital marketing is a very interesting field and has so much to do and learn. The basic skills required for digital marketing are one should be creative & persuasive, everything is almost online, so one should be tech-savvy, one needs to be in line with the thinking of the client and design and plan as per their needs.
Digital marketing courses and all the information related to the courses and universities can be received by just clicking on: Flamingo Educare.