5 reasons to approach a Study Abroad Consultant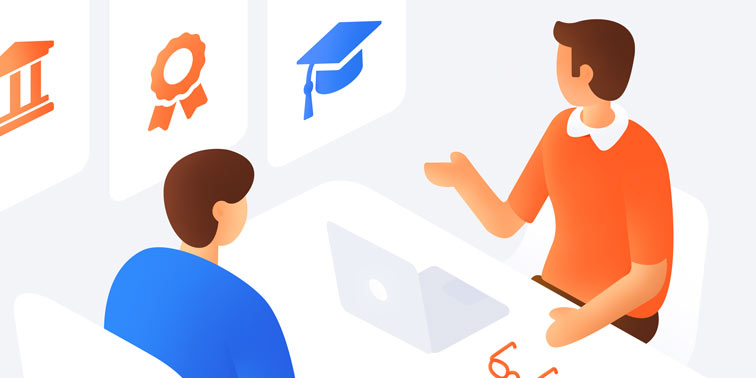 Nowadays, not only students but also parents are very enthusiastic to send their children abroad for higher studies, as well as a better future and career.
This helps the children to be independent and at the same time get foreign exposure.
And, to move abroad and pursue studies at an esteemed university is a huge decision which is taken with lots of research and paperwork.
So, who helps the students to be firm and confident with their decision on the course and university selection? Without any doubt, an Overseas Education Consultant only!
A study abroad consultant, also known as an overseas education consultant plays an important role in providing proper guidance and assistance to the students.
Every student who is planning to settle down abroad should thoroughly understand the importance of guidance and counselling in education provided by these counsellors.
These consultants guide students with the university & country short listing, applications procedure and visa process.
Today, the number of overseas education consultancies has grown extremely high and Flamingo Educare is one of the study abroad consultants in Ahmedabad.
What does a study abroad consultant do?
A study abroad consultant is the one who helps in providing consultation to the students and parents in regards to abroad education planning.
The study abroad consultant pursues a set of different roles as below:
Guidance regarding entrance tests such as IELTS / SAT / GMAT / TOEFL
Providing in-depth knowledge about the country and universities
Assisting in the admission process
Provide accurate knowledge about the job and career prospects in the country
Visa procedure assistance
Reasons to Consult Study Abroad consultant
India has transformed into a country which is sending an enormous number of students to concentrate in abroad consistently.
There could be a number of reasons that a student chooses to study abroad and that is where the need to take help of a study abroad consultant comes in.
Below are some of the core reasons to consult a study abroad counsellor:
1. Provides Career Counselling
Career Counselling is one of the essential steps while deciding to study abroad. It helps in taking the right steps to build a bright future. A well known and experienced education consultant helps in achieving a great help with counselling for future after studies abroad.
A study abroad counsellor will direct you where and when to go as it might be difficult for the student and his/her parents to decide which country to select, how to choose the right career, which university to select, and this where the consultancy comes in picture. The student abroad counsellor helps them in giving the best advice, giving the accommodation suggestions, an overview of the standard of living of that country, and job-related queries, and he/she will also help in taking admissions at the right time.
2. Helps you to Choose Best Universities for Your Study
Many times, we wonder and even get confused about which university to select to study abroad. So, it is worth getting guidance from a counsellor, as they will help in choosing the best universities in the world as per your preferences. The counsellor will also help in applying at the right time for admission.
3. Finance Estimation for abroad studies
The overseas education counsellor will also guide in giving an estimate on the finance required for abroad studies, e.g. how much funds are needed for education and living, how much amount you need to show in your bank account at time of visa, the ticket and visa estimates, and other miscellaneous expenses needed for studying abroad.
4. Connect you to the right channels for your visa
Visa documentation is a complex process, but counsellors will help for smooth paper-work and application. The counsellors also help in providing accurate information, the orderly steps of the application for the completion of the visa procedure.
To help in applying a visa for abroad studies the counsellors translate and send the documents, so trust your counsellor who will be by your side to apply for your visas at the right time following all the necessary steps.
5. Work as your Mentor throughout your study period in Abroad
With the help of your counsellor, you will crack to get admission to the university, but the counsellor's job doesn't end there. With passing time, a trust and understanding level is built between you and the counsellor, they become your study abroad mentors and helps in solving certain issues while studying or increasing your motivation levels.
So this gives a brief idea of having an experienced and trained overseas education counsellor if you plan to study in a foreign country. And, if you are in search of a certified, trustworthy, and knowledgeable student counsellor in Ahmedabad, then feel free to contact Flamingo Educare.