Top reasons to study in Germany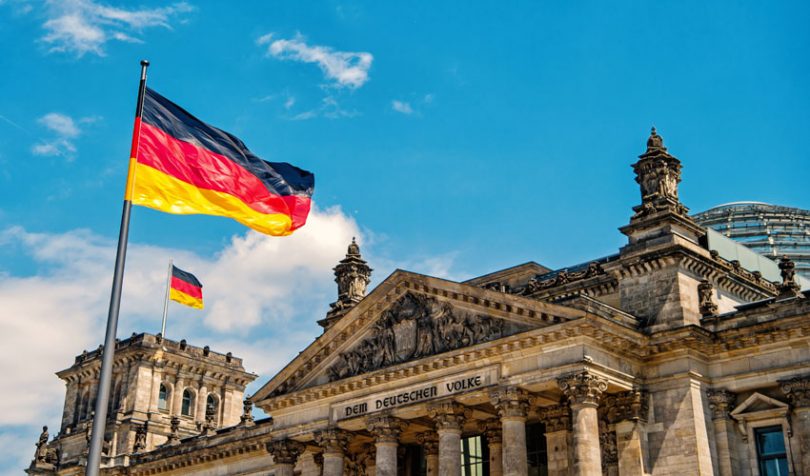 Since the last decade, almost all students dream to pursue their higher studies in an international country. Earlier, the craze was for countries like the USA, UK, and Australia. But in recent years, the preference has been diverted towards a European country, Germany.
Germany, apart from soccer, fairy tales, Hefeweizen, Currywurst, flourishing economy, and cars, is also home to the most esteemed universities in the world. Along with the best universities, multi-cultural environment, world-class education, affordable lifestyles, amazing nightlife, beautiful landscapes, Germany has it all, a student can wish to study in Germany.
Be it education or cars, in Germany, everything is regarded as the best of quality. A degree from a German university promises a higher employability value and is highly respected by many employers around the world. One of the topmost reasons to study in Germany is the lowest tuition fees. Tuition fee is one of the most crucial aspects to consider while planning to study abroad and hence this provides a big advantage to students to opt for Germany to study abroad.
There are myriad options of top courses in Germany, which students can choose from. Though Germany is an upcoming destination in the list of study abroad countries, it has huge potential and perks. Explore all the pros and cons to study in Germany with the guidance and assistance of one of the best study abroad consultants in Ahmedabad, Flamingo Educare.
Top Reasons to Study in Germany
Germany has become one of the preferred destinations to study abroad in recent years. There are numerous perks or reasons to study in Germany such as:
Minimal Tuition Fees
Affordable Cost of Living
Variety of Courses
Top Universities
Great Career Opportunities
Safe country for international students
Stay in Germany after your studies
Minimal tuition Fees
Generally when the students are planning to study abroad, one of the most important parameters he or she needs to figure out is the loan or tuition fees. Higher education though is a necessity as there has been a rise in the need for highly qualified professionals, the cost of tuition fees is increasing rapidly as well. When most of the universities across many countries have been increasing fees year on year, Germany is one of the countries, where most public universities do not charge students with any tuition fees or at the max, some universities will charge minimal tuition fees.
International students who are studying at a public university in this country do not have to pay regular tuition fees. Students will find many options of low-cost universities in Germany. They will only have to pay some administrative costs, such as student union fees, student contributions, and other expenses that sum up approximately EUR 250 per semester.
Affordable Cost of Living
Germany is ranked as one of the richest countries in the world, and one would perceive that the cost of living would be very high. But the country is not that expensive. One of the major expenses that students have to consider after the tuition fee is the accommodation cost. Germany is one of the European countries that have high standards of living and at the same time have loads of options of affordable living as well. Living cost highly depends on the city. Some of the most affordable cities are Dusseldorf, Koln, and Leipzig. Hence it is one of the vital benefits of studying in Germany.
Variety of Courses to Study in Germany
Countless study courses in Germany are designed to befitting everyone's interests. Courses at German universities are quite progressive in regards to their structure and the way the courses are delivered to the students. The course Masters in Germany is designed in such a way that the students can experience the latest scientific developments and can learn to face global challenges. Apart from engineering courses, there is a wide range of other courses that a student can avail of such as financial studies, Medicine, Biotechnology, and others. Employers around the world consider degrees bestowed by German universities with immense respect due to the quality of education being offered to the students.
Top Universities in Germany
Universities in Germany are well-renowned for their quality of education, practical application of theories, opportunities to students to participate in the latest paper publications and research, and highly experienced professionals to mentor the students. The country has some of the highly-rated universities in the world. These universities are not just popular based on their academics but are rated the best based on student's rankings as well. This means that studying in Germany will provide students with the best academic studies along with research excellence. To name a few popular universities are
Karlsruhe Institute of Technology (KIT)
Ludwig Maximilian University
The Technical University of Berlin
MetFilm School Berlin
University of Bonn
University of Tübingen
University of Freiburg
University of Europe for Applied Sciences
Career opportunities in Germany for International Students
Germany is one of the most prominent countries in the world, be it any field especially in politics, economics, and business. It is one of the high-ranking European tech hubs and is always in need of creative and technical specialists, and especially now due to the pandemic, as the world is moving towards digital revolution, the demand for such jobs in Germany is going to increase in the future as well. The country has excellent job opportunities for international students as well. Students during their study course can work in Germany for around 20 hours a week. Working park-time along with the studies will help the student to gain work knowledge and increase their chances of future employability. Seek a counseling session at Flamingo Educare to understand the various career options in Germany.
Safe Country for Students
Germany's history consisted of racism, but modern-day Germany is a broad-minded and multicultural society. People who are unfamiliar with Germany may be worried about the crime and safety in the country. But since the last decade or so, Germany has been one of the safest places to study abroad. The crime rate in the country is comparatively at a very low scale and is generally a safe country. This shouldn't be a hindrance for international students who wish to study in Germany.
Stay in Germany after your Studies
After completing the study course in Germany, students do have a chance to stay back and seek work opportunities. There are myriad jobs in Germany for foreigners. As per the law, international students can stay for extra 18-months to hunt for work based on their post-study work visa.  A degree gained from a German university is highly valued all over the globe. Students after completing their masters in Germany enjoy higher chances of employability in the universal job market.
Frequently Asked Questions about Studying in Germany
 What are the requirements to study in Germany?
 Some of the requirements to study in Germany are first and foremost; the students need to decide on their study program and shortlist the universities, then he or she should check the entrance requirements of the selected university, such as Entrance Qualification, Language proficiency proof, Passport copy, Grades transcript, and others. Please note that entry requirements for Indian students to study in Germany change depending on the course and the university, hence it is advisable to always check the updated information on the website; alternatively, seek guidance from an expert counselor at Flamingo Educare.
Which courses are best for a job in Germany?
Some of the top study courses in Germany that are best to seek great job opportunities are Masters in Management and Technology, Masters in Automotive Production Engineering, Masters in Renewable Energy, Masters in Civil Engineering, Masters in International Mechatronics, Masters in Environmental Engineering, and many more in the field of medicine and engineering.
Is IELTS required for Germany?
IELTS for Germany is not necessary or required for all courses or universities. It varies from each university. A student can apply for a German visa without IELTS as well if he or she has excellent marks and their medium of instruction was in English. It is recommended to check this requirement with the desired university for which the student is planning to apply for.
Is it easy to get PR in Germany?
If you fulfill all the necessary criteria, successfully appear for the interview, have all the relevant documents, then yes it is easy to gain a PR in Germany.  Essential documents are the Application form, German degree, valid passport, a letter from your university or employer, proof of accommodation, bank statements, and at times professional license, and others. To apply for a PR is an important and delicate task, which should be carried out with utmost precision; seek the assistance of an expert team of Flamingo Educare to help you with it.
Is it easy to get a job in Germany?
One of the largest economies in Europe is in Germany; hence there are more chances of getting a job in Germany. Especially if you have completed your studies at a German university along with relevant work experience, one can easily get a job post their studies.
Is study free in Germany for international students?
Yes, international students can study free or at a very low cost in Germany, based on the German Free tuition system, but it depends on study programs at public universities, the course, and the university which the students have opted for. It is advisable to check on the university's website to have the latest and updated information.